The best sleep apps to tackle common sleep problems and help you drift off easier
These sleep apps track and monitor your sleep, to have you snoozing in no time!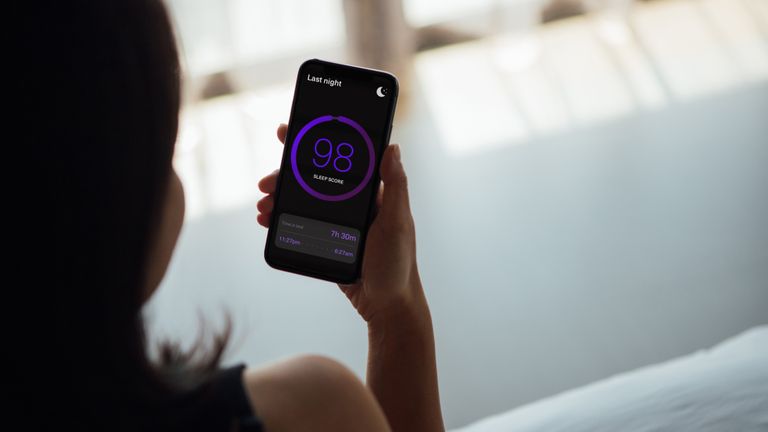 (Image credit: Getty Images)
In this hectic modern world, it's no surprise there's a range of sleep apps to help you catch some zzzs when sleepless nights hit—but which one is right for you? Our pick of the 10 best sleep apps will help you nod off and stay asleep all night. 
The amount of sleep and the quality of sleep you get can have a huge impact on your health and general wellbeing. Despite having a comfortable sleep environment with the best pillow and mattress for your sleeping position, we've all had times where sleepless nights strike and we find ourselves lying in bed wondering 'why can't I sleep?'—one of the most Googled health questions, along with the likes of 'why does my pee smell?' and 'what is causing my tongue pain?'.
As we all try to improve our health and wellbeing, we're often told to avoid our smartphones and technology at night, to stop the blue light emitted from our devices from wreaking havoc with our sleep hormone production. But, there could be an exception to this rule that comes in the form of sleep apps. 
The best sleep apps will help you track and monitor your sleep, allowing you to better understand your sleep cycle. Some also allow you to keep notes of how you're feeling the next day or record any common nightmares or dreams you have. While others have features that make dozing off easier than ever, from white noise for sleep to sleep-guided meditations. 
---
---
---
---
---
---
---
---
---
---
We hope that these sleep apps help you sleep better tonight and wake up tomorrow feeling refreshed.