These are our fashion team's favourite JD Williams party wear pieces
Just in time for the festive season!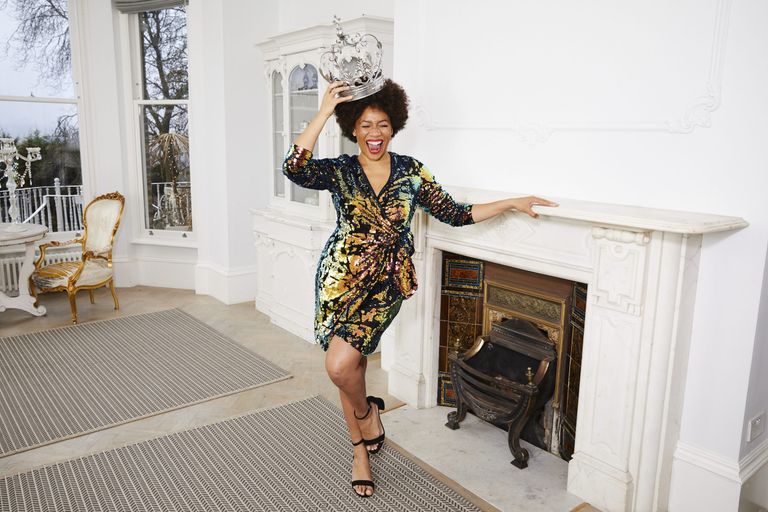 The countdown to Christmas is upon us and so is the panic about what to wear to all the many Christmas parties. If you're on the hunt for the perfect festive outfit, then look no further, as JD Williams' party wear collection is brimming with glitz and glamour.
JD Williams surveyed 1,000 women aged 45 plus, revealing that almost a third find occasion wear clothing the hardest to shop for. At an already extremely busy time of year, JD Williams are here to make festive dressing a fun and easy experience.
The online retailer enlisted the help of stylist Antonia Kraskowski, who styled the brand's Christmas shoot featuring three influencers Natalie Lee, 39, Tova Leigh, 44 and Claire Hall, 46, while offering some tips to help women find occasion wear for the festive season:
"Instagram is a great source of inspiration when it comes to personal style and shopping, particularly for the over-40s. Look for influencer accounts that have a similar body shape to you for new ideas on how to wear items you'd usually avoid as well as handy styling tricks."
The JD Williams occasion wear collection consists of sequin dresses, velour suiting, glittery tops and embellished tunics. We've rounded up all of the best pieces so that you don't have to.
Our JD Williams Party Wear Edit
Beaded Shift Dress
SHOP NOW:Beaded Shift Dress, £150, sizes 10-32
Red Plunge Glitter Knit Maxi Dress
SHOP NOW:Red Plunge Glitter Knit Maxi Dress, £49, sizes 10-28
Sequin Dress
SHOP NOW:Sequin Dress, £99, sizes 10-32
Black Blazer, Glitter Velour Midi Skirt and Lace Body
SHOP NOW: Black Trophy Blazer, £55, Glitter Velour Midi Skirt, £20 and Lace Control Body, £22, all sizes 10-32
Sequin Ombre Dress
SHOP NOW: Sequin Ombre Dress, £75, sizes 10-28
Green Sequin Twist Front Dress
SHOP NOW:Sequin Twist Front Dress, £65, sizes 10-32
Glitter Jumpsuit
SHOP NOW: Stretch Glitter Jumpsuit, £65 and Sequin Jacket, both sizes 10-32
Velour Silver Gem Blazer & Velour Tapered Trousers
SHOP NOW: Velour Silver Gem Blazer, £55 andBlack Velour Tapered Trousers, £35, both sizes 12-26
Which one will you be wearing this party season?
Emma White is a freelance fashion and lifestyle writer. She has worked in the publishing industry since she graduated with an English Literature degree from the University of Southampton in 2018. Combining her love of writing and fashion, she started working as part of the fashion team at woman&home in early 2019.
Emma writes about a broad range of fashion topics, from trending seasonal styles, to sustainable fashion, how to get designer looks for less on the high street and timeless wardrobe classics. When she isn't writing she is probably shopping, looking for the latest piece to update her wardrobe.