Holly Willoughby teases her new M&S collection with this gorgeous dress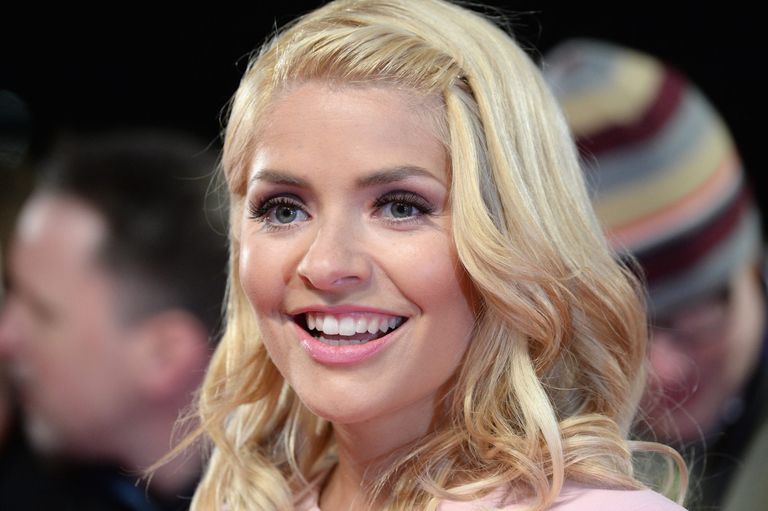 Holly Willoughby has given fans a sneak peek of her next M&S collection, and we can't wait for the full range.
The latest range will be Holly's fifth M&S collection, following the huge success of her previous sell-out lines. Shoppers will be able to treat themselves to the new 15-piece range will be available from 18th July, both in-store and online.
M&S shared a photo of Holly wearing one of the items, with a caption that read, "We are excited to announce our Holly Loves edit, launching 18.07.19, featuring this gorgeous printed shirt dress and fourteen more fabulous buys.
"Head to our Instagram stories for a sneak peek. #hollyloves"
We're already loving this dress, which Holly has paired with a classic pair of black heeled sandals in the photo. With a classic black and white design, it's versatile and could work for a number of events.
MORE: Holly Willoughby's £38 dress on This Morning is a huge hit with her fans
Holly's stylist Angie Smith suggested the shirt dress could work just as well unbuttoned with a pair of black shorts for the beach, and we'll definitely be giving that style a go!
"A stunning dress with sleeves!!! Yaaayyy" One excited fan commented.
Another agreed, "This dress is lovely 😊. I will have to pop into my local M&S to see if they have it!"
Holly spoke about her new summer collection, saying, "It's really wearable, they're all clothes that I would have in my own wardrobe. I think now being on our fifth collection we know what works and what the buyer really loves.
MORE: Here's where you can buy Holly Willoughby and Lorraine Kelly's bargain Chanel-inspired midi skirt
"You'll get those dresses that are your 'go to' dresses, like the one I'm wearing, that you'll find in your wardrobe and go, 'Right I'm going to put that on today'."
She continued, "What's nice about this collection is that it's not just a real summer capsule collection as everything in it sort of ties in so if you're going to go away on holiday and you just want to shove a couple of bits in your bag, everything intermingles quite nicely for you to have this lovely summery, cool vibe – it all works."
We're very excited to try the new pieces for ourselves, especially this stunning dress which could be a contender for the dress of the summer.
Will you be grabbing it?