This £115 designer bag is currently the world's most wanted fashion item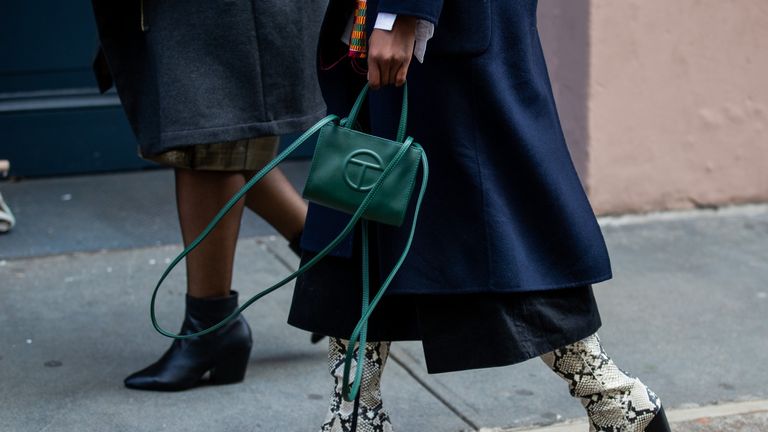 Dressing in designer fashion might have been the last thing on your mind these past few months (loungewear, anyone?), but it would appear that some have been dreaming of a little luxury investment to help them through lockdown.
Fashion search engine and shopping website Lyst have, according to Red, revealed the most-wanted fashion items from the last three months – and a (relatively) affordable designer bag has taken the top spot.
Demand has spiked by a staggering 270% among the site's customers for the it bag of the moment: a chic leather shopper by American brand Telfar.
Telfar Small Black Shopping Bag, telfar.net
Retailing at the relatively accessible price of $150 for the smaller size – which equates to around £115 – the Telfar shopping bag is currently the most in-demand designer item in the world. Inevitably, this means that the bag is sold out more often than it's in stock. Luckily, there are some fantastic dupes on the high street that will save you heaps, while still winning you all the style points.
'Starting from the relatively accessible price of $150, Telfar's motto "Not for you, for everyone" sums up the new mood that has swept fashion — and the world,' Lyst said in its report.
'As a Black-owned brand that stood for inclusivity long before the BLM [Black Lives Matter] movement, Telfar has been well-placed to capture the increase in purpose-driven shopping, with demand for the bag spiking 270 percent.'
Sadly, this huge demand means that that the bag routinely sells out – so customers will have to check the Telfar site regularly, or sign up to brand alerts, in the hope of a restock.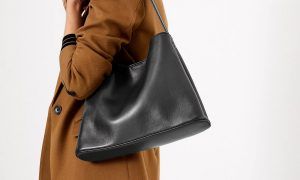 M&S Collection Leather Tote Bag, marksandspencer.com
£46 cheaper than Telfar's sellout designer option, this chic M&S tote in buttery-soft leather is the perfect, versatile shopper for everyday use.View it here.
But there are plenty of other things on the Lyst most-wanted list that we have our eye on, too – including an elegant leather shirt dress from Ganni that's the perfect autumn/winter staple.
'There are clear signals that consumers still love fashion — and not just sweatpants or hoodies,' said Lyst. 'Shoppers are willing to spend on brands that spark excitement and joy, while categories associated with life B.C. such as bags and high heels are rising again, global uncertainty notwithstanding.'
So while we're definitely over the pandemic, it's good to know that we've not lost our love of fashion just yet. Here's the full list of fashion's most wanted. Christmas is just around the corner, after all…
The 10 most wanted fashion items in the world right now, according to Lyst:
1. Telfar shopping bag 2. Marine Serre crescent moon stretch top 3. Jacquemus Le Bob bucket hat 4. Bottega Veneta Tire boots 5. House of Sunny Hockney dress 6. Prada logo loafers 7. Ganni leather balloon sleeve dress 8. Chanel pre-owned classic double flap bag 9. Grateful Dead x Chinatown Market x Crocs tie-dye clogs 10. Fendi FF earrings
What's at the top of your most-wanted fashion list?
Kate is a freelance contributor to woman&home, covering everything she loves most: fashion, fiction, and fancy face cream. If she's not working, she's probably reading, feeding her online shopping addiction, or judging the taste level of celebrity houses (10/10 for Dakota Johnson, 2/10 for Tan France).

She graduated from Central Saint Martins in 2020 with a BA in fashion journalism, and her byline has also appeared in British Vogue, The Times, and Marie Claire.