Best foundation for oily skin: Get beautiful shine-free coverage
The best foundation for oily skin will give you an even, natural-looking base that lasts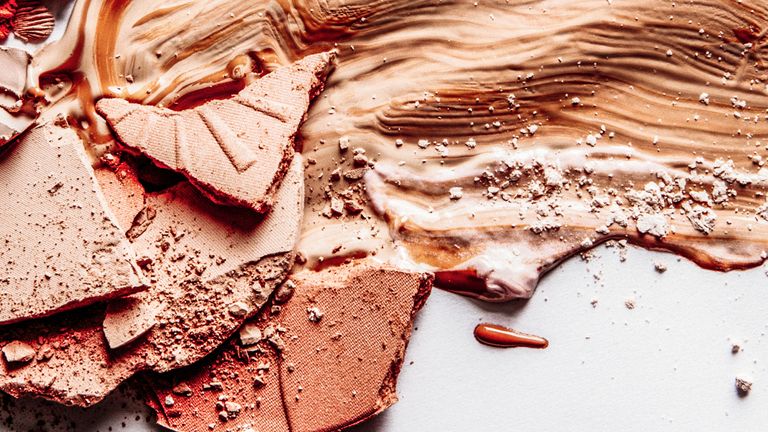 (Image credit: Getty images)
It can be difficult to find the best foundation for oily skin. If there are too many hydrating ingredients in the formula it'll slipped by lunchtime, while powder-based foundations stay put but run the risk of looking cakey.
Many factors can lead you to need the best foundation for oily skin - that's why it's a challenge to find the right products and easy to make mistakes. Oily skin can be genetic or hormonal and often ramps up during difficult times due to the oil-triggering stress hormone cortisol.
When it comes to foundations for oily skin, It's a good idea to steer clear of formulas containing comedogenic oils such as coconut, avocado, moringa and wheatgerm oil. Comedogenic is another word for pore-clogging, and certain ingredients are known to be more likely to stuff up pores than others. These blockages can cause a build-up of sebum, bacteria and products in the top layers of the skin that can lead to spots. That aside, it's also a safe bet that if you have oily skin you won't really enjoy the feeling of an oil-based foundation anyway.
If you have larger-looking pores or you experience hot flushes that cause shine and melt away make-up, you'll need a formula that's robust. But that's not to say you necessarily need lots of pigment or a thick texture. Many women wear far higher coverage than they need in order to counteract oil or heat-induced melt. Instead, look for light to medium oil-free formulas with anti-inflammatory ingredients, soft-focus powders and built-in primer to control shine. Learn how to apply foundation like a pro too and you'll be all set!
Read on to discover the ingredients and formulas that make up the best foundations for oily skin. This list includes powder foundations, matte long-lasting liquids, foundations with antibacterial ingredients and shine-proof finishes that don't look flat.
The best foundations for oily skin you can buy right now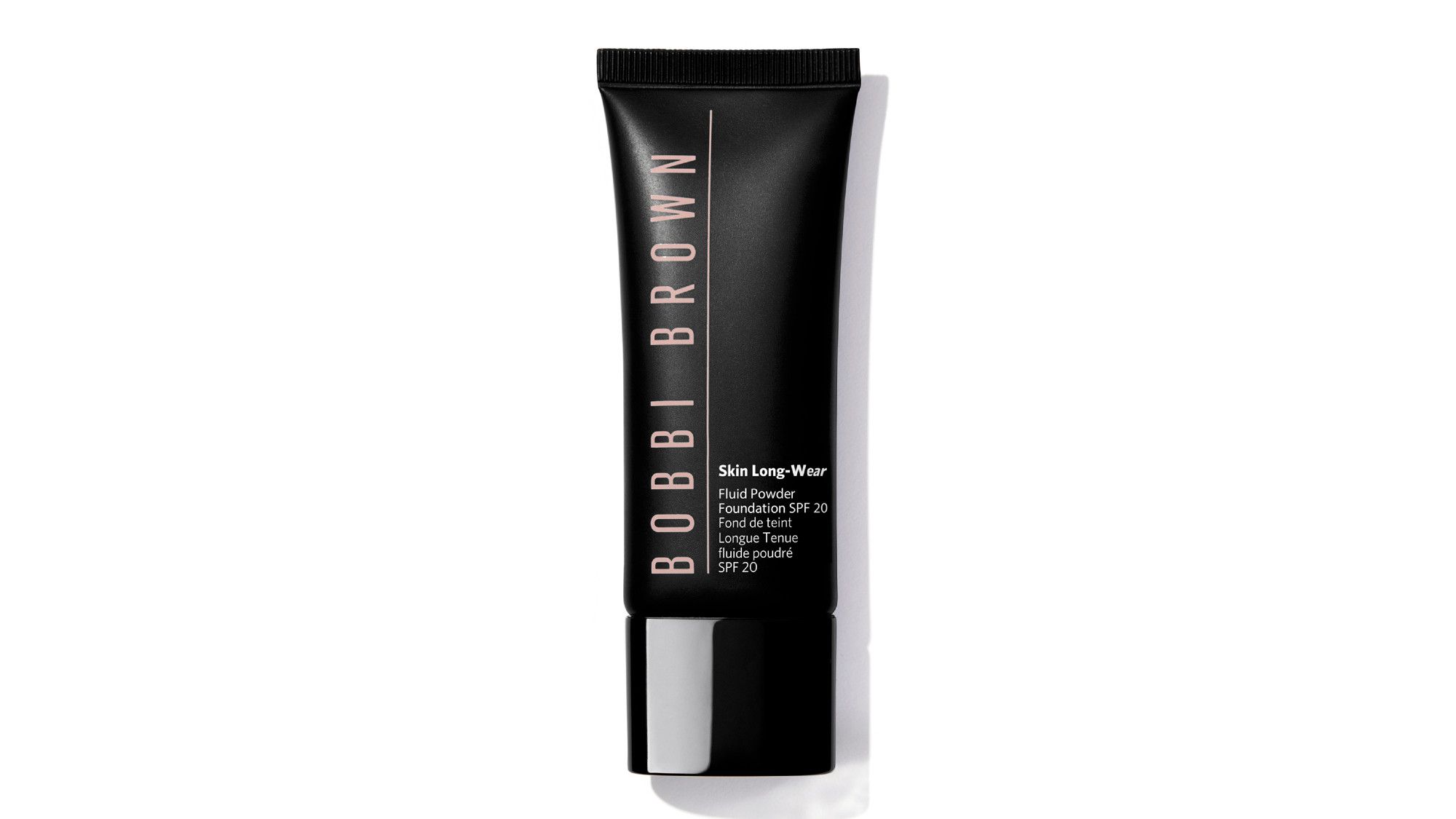 1. Bobbi Brown Skin Long-Wear Fluid Powder Foundation
The most versatile foundation for oily skin
Specifications
Price: £28
Shades: 28
Coverage : Medium buildable
Reasons to buy
+Lasts extremely well+Soft matte finish
Reasons to avoid
-Messy dispenser
This is the opposite of traditional heavy matte foundations. It's a loose, water and silicone-based fluid that sets down into a soft powder finish that lasts. Plus it packs in sun protection and a moisture-boosting protein complex.
This would suit combination skin types, who need an extra boost for lasting power and oil control but still want a little bit of soft-focus sheen. The shade range is great and the water-light texture is lovely – the only downside is that it can get a bit runny from the nozzle, but that's easily fixed with a wipe.
2. Lancôme Teint Idole Ultra 24h Foundation
The best premium foundation for oily skin
Specifications
Price: £34
Shades: 45
Coverage : Full
Reasons to buy
+Very long lasting+Excellent shade range
Reasons to avoid
-Needs thorough removal
Many a beauty ed's favourite for true stay-all-day wear that doesn't look cakey. Its ability to mattify shine for 24 hours without dulling your natural radiance has seen Lancôme Teint Idole Ultra 24h Foundation gain bestseller status in Europe and the US.
No beauty editor could recommend wearing make-up for 24 hours in good conscience (cleanse before bed, people!) But however long you do need this to stay put for, rest assured it will and you'll certainly need a thorough double cleanse to shift it.
More good news is that this award-winning formula comes in over 40 shades, and the deep ones contain a unique ultramarine blue pigment that ensures they never appear ashy on skin.
See our full Lancôme Teint Idole Ultra Wear Foundation review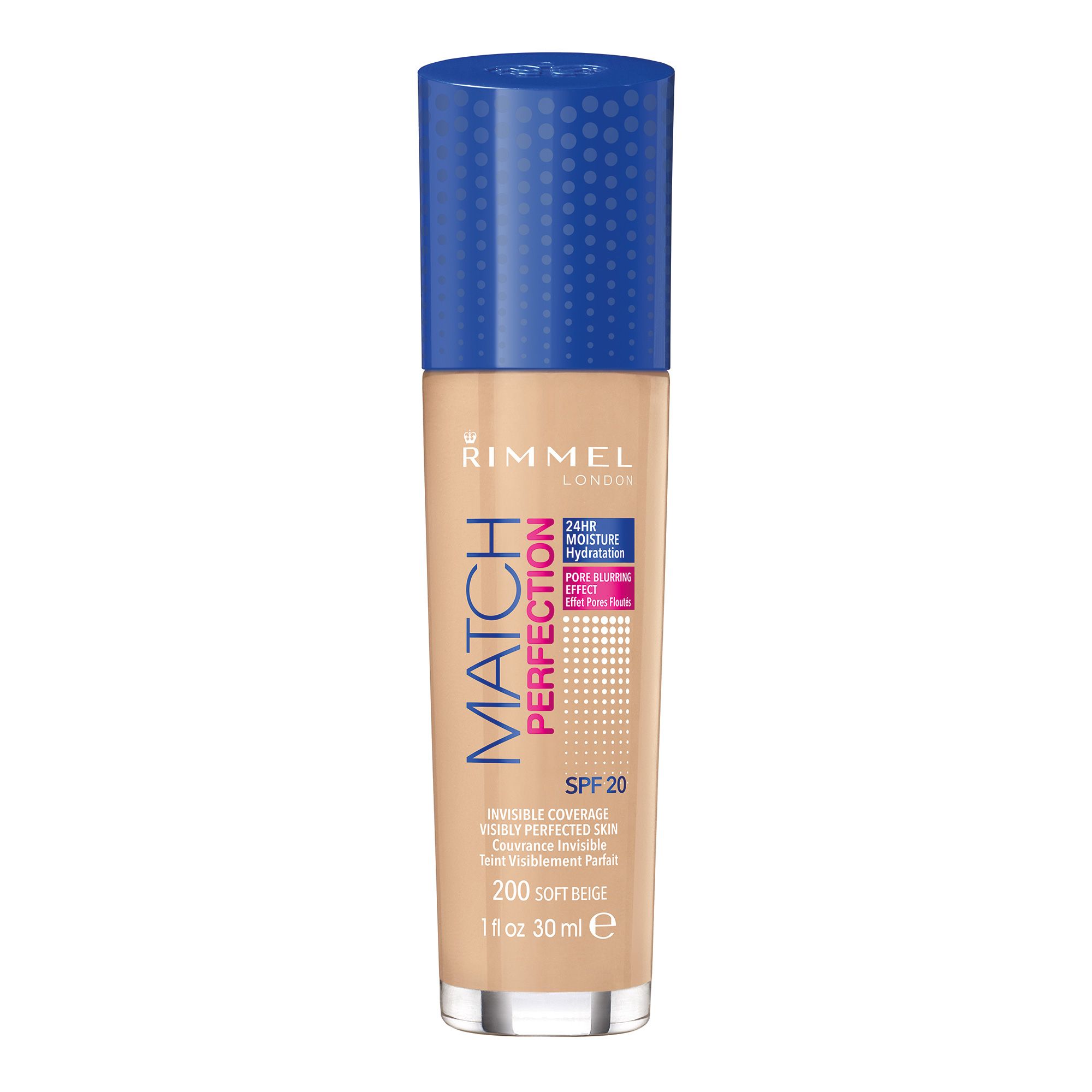 3. Rimmel London Match Perfection Foundation
The best budget foundation for oily skin
Specifications
Price: £8.99
Shades: 25
Coverage: Medium
Reasons to buy
+Very good value+Natural look
Reasons to avoid
-May need topping up
If you're lucky enough to have a reasonably even skin tone, Rimmel Match Perfection Foundation will cover redness and blemishes without looking at all mask-like. It also absorbs oil and blurs the appearance of pores for the best part of a day – you might need a little top-up on particularly long days, or if it's very hot.
The name Match Perfection refers to the 25-strong shade selection and adaptable pigment technology, which Rimmel says will match 99% of UK skin tones – a great thing for such a bargain price.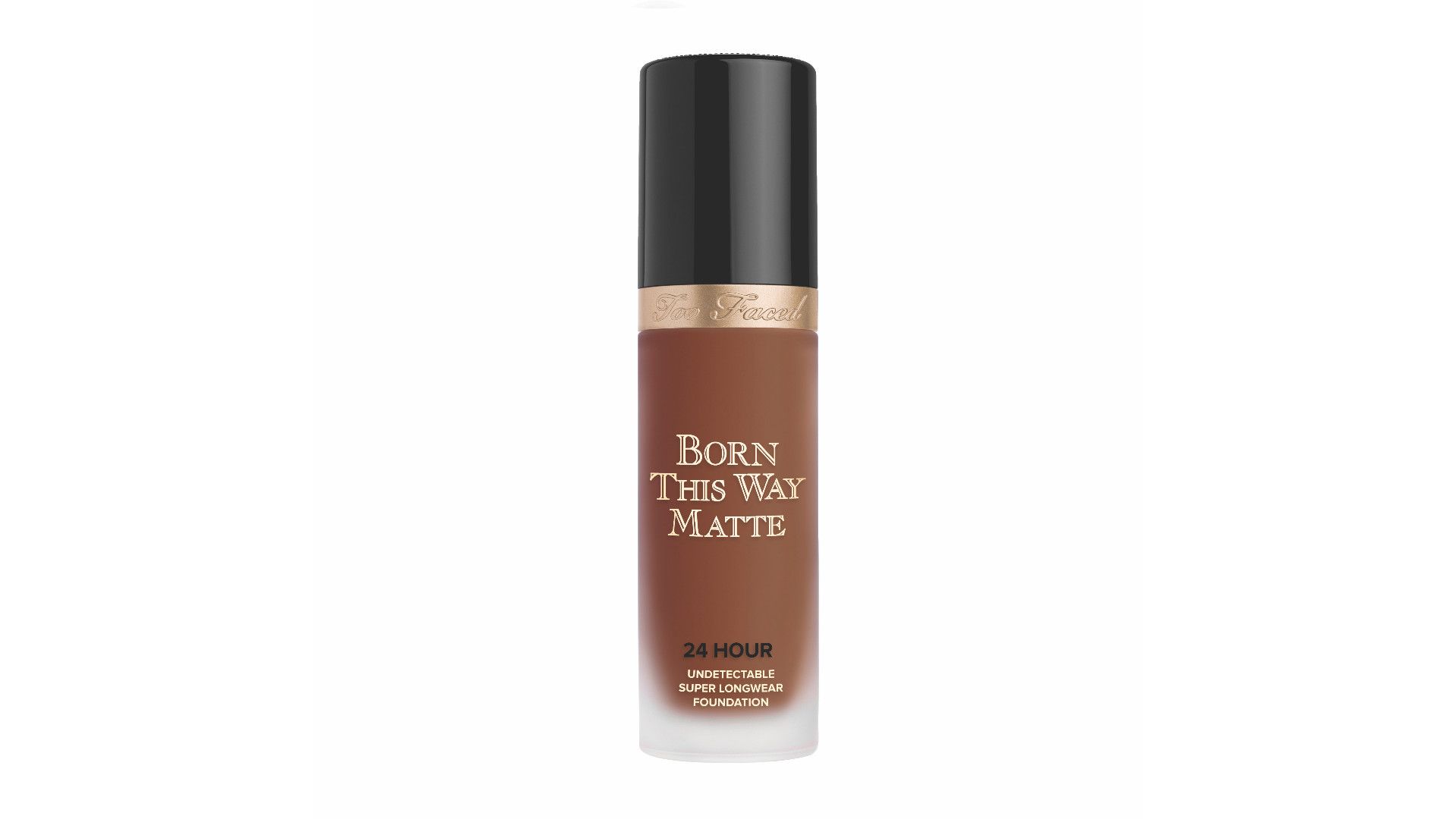 Too Faced Born This Way Matte Foundation
The best blurring foundation for oily skin
Specifications
Price: £29
Shades: 35
Coverage : Full
Reasons to buy
+Blurring finish+Light feel +Great shade range
Reasons to avoid
-Full coverage
Don't be fooled by the youthful pink packaging or sassy product name, this is seriously good stuff, for any age.
The very well-balanced formula combines lasting pigment, non-pore-clogging hydrators like hyaluronic acid and coconut water plus mica, a mineral powder that gives a soft-focus glow. It offers medium to full cover, which will be good news to some, but might look a bit too "done" if you prefer sheer tints.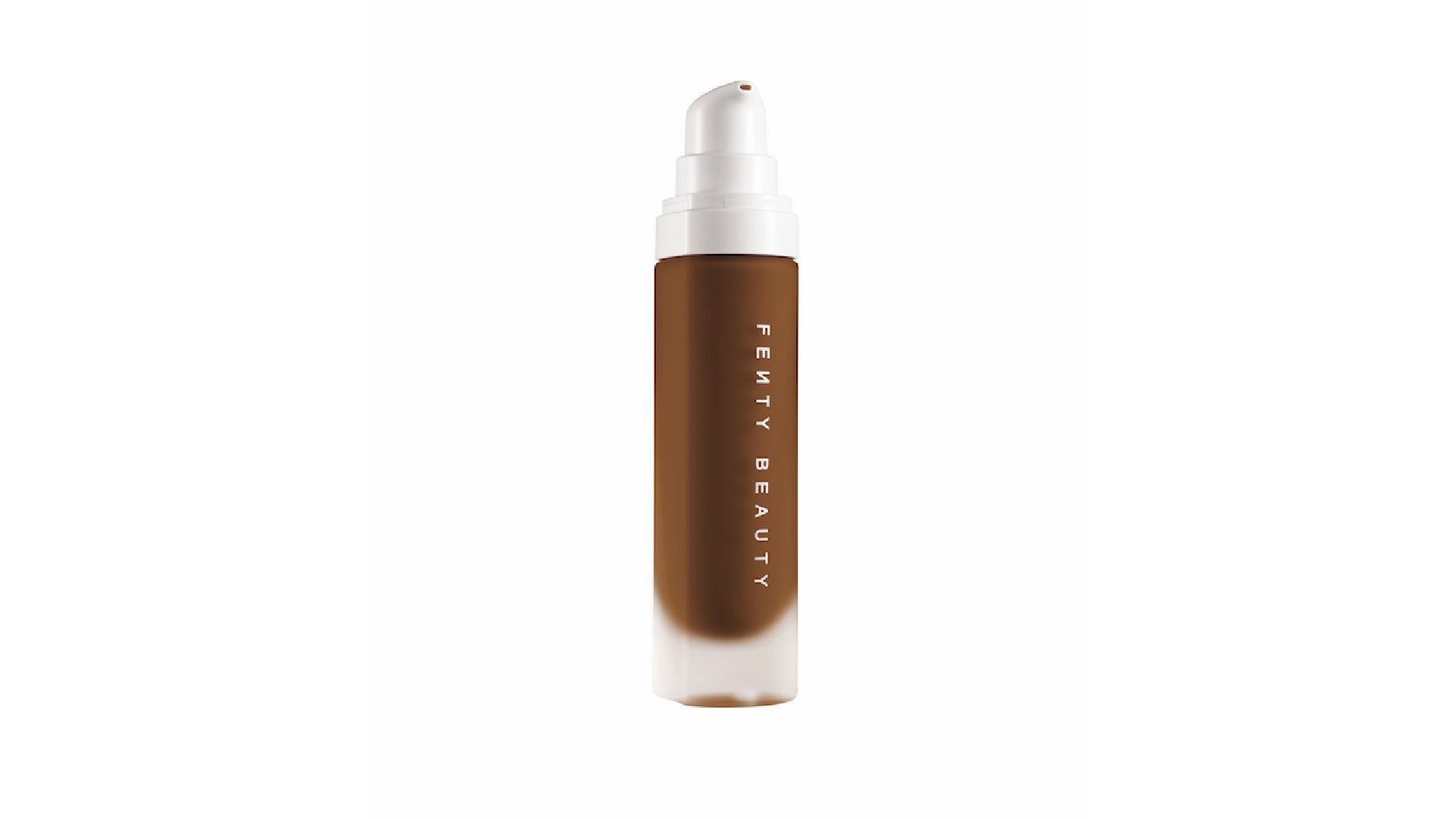 Fenty Beauty Pro Filt'r Soft Matte Longwear Foundation
The best long lasting foundation for oily skin
Specifications
Price: £27
Shades: 50
Coverage: Full
Reasons to buy
+Excellent shade range+Flawless finish
Reasons to avoid
-Very matte
How often does a make-up brand come along and genuinely revolutionise the industry? In truth, almost never. But that's exactly what Rihanna did when she launched Fenty Beauty in 2017.
The brand's first drop made instant impact with - among other things - this foundation in 40 shades, which was designed to be inclusive for every woman worldwide. This might not seem too exceptional by today's standards, but you'd best believe that a large part of the reason the big boys have pulled their socks up in the last few years is because of the brilliant business decisions of Ms Fenty. Kudos.
Shade range aside, this is also just a very good foundation. It offers medium to full coverage and is properly mattifying with stay-all-day wear that doesn't creep into lines.
The texture is on the thicker side, so you'll want to moisturise well before applying and buff it in with a firm brush – a small price to pay for truly reliable shine-free coverage. The shade selection now stands at 50, and if you do find this formula just a bit too matte the brand offers a Pro-Filt'r Hydrating Foundation too.
bareMinerals Blemish Rescue Skin-Clearing Loose Powder Foundation
The best mineral foundation for oily skin
Specifications
Price: £29
Shades: 10
Coverage : Buildable
Reasons to buy
+Gentle on acne+Buildable cover
Reasons to avoid
-Trickier to apply
Powder is an oily skinned woman's greatest ally, so it makes perfect sense that a powder foundation would help you fight the war against grease, too. Add to this the fact that mineral make-up is ideal for acne, thanks to its ability to offer coverage that won't aggravate, inflame or clog pores, and you've got yourself a winner.
Ever the innovator, bareMinerals has supercharged its classic mineral powder foundation formula by adding a shot of salicylic acid to create Blemish Rescue.
The result? The same buildable coverage and velvety texture we've come to expect from the bases, with the added bonus of fewer blemishes over time courtesy of active ingredient salicylic's pore-clearing prowess. Obviously a loose powder will never have the ease of application of a liquid, but once you get the knack you'll be fine.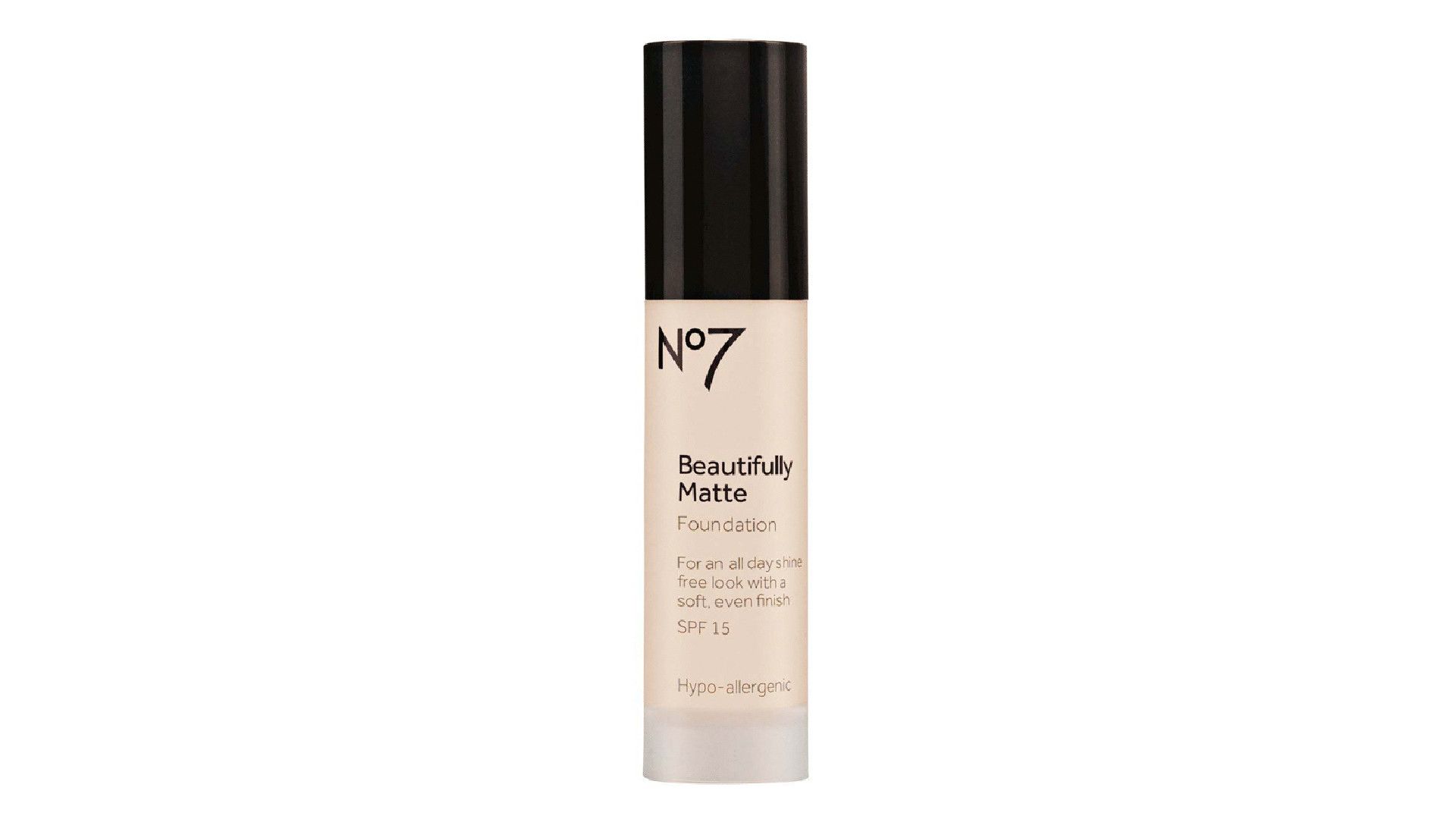 No7 Beautifully Matte Foundation
The best mattifying foundation for oily skin
Specifications
Price: £15
Shades: 14
Coverage: Medium-full
Reasons to buy
+True matte finish+Good value
Reasons to avoid
-Limited shades
The clue is in the name with Boots No 7 Beautifully Matte Foundation. It's got a water and silicone base, applies smoothly then sets down to a nice grown-up looking matte finish thanks to oil-absorbing powders.
This foundation is compatible with No 7's Match Made service to help you find a perfect foundation match, whereby a clever skin scanner takes the guesswork out of finding the right shade. However at the time of writing there were only 14 shades available on boots.com, and the vast majority of those shades were no darker than beige, so there is much room for improvement here.
Estée Lauder Double Wear Stay-in-Place Makeup
The best classic foundation for oily skin
Specifications
Price: £34.50
Shades: 60
Coverage: Very high
Reasons to buy
+Ultra long wear+Excellent shade range
Reasons to avoid
-Thicker texture
Are water-based foundations good for oily skin?
This is an absolute classic long-wear foundation, and with good reason. Even faced with the oiliest T-Zone on the most humid day –
and let's throw a hot flush in the mix too – this stuff seriously does not budge. This makes it an absolute godsend for those with very shiny skin or acne, particularly as the formula is entirely oil-free.
Naturally the trade-off for that supreme wear is that this is a full-on full-coverage foundation. It's loaded with pigment and would not suit those who want an ultra-natural look. It's also on the thicker side, although it certainly feels comfortable for how hard-working it is. Double Wear also has an exceptionally strong shade range of 60, and Estée Lauder offers a handy virtual try-on tool, so everyone should find a match that looks natural.
Water is the most popular carrier liquid across the whole spectrum of foundations – it's hydrating, easily accepted by skin and gives formulations a nice easy-to-spread texture. The hydrating bit is particularly important as dehydration can be a secret cause of oil overproduction.
If you have naturally oily skin it can be tempting to try and strip that sebum out with astringent or drying products. This then causes your skin to sense that it lacks oil and ramp up natural production to compensate. Making sure your skin is hydrated and happy with water-based products will help keep everything in balance. Water-based foundations also tend to have a nice lightweight feel that's great on any skin type but particularly so if you are prone to feeling congested.
Silicone-based foundations for oily skin
Many long-lasting or oil-control foundations contain some form of silicone, and no wonder. This group of ingredients give foundation a very specific "slippy" texture that glides on and creates a lasting weightless layer that can blur over pores, lines and any other texture irregularities. This make-up gripping and skin-smoothing power is why silicones are widely used in primers, but by picking a silicone-based foundation you get that primer effect built-in.
Silicones in cosmetics are not without their detractors, as some people feel they clog pores or stop skin "breathing". However, these claims are largely unproven by science, so I'd say a better reason to avoid silicone-based foundations is if you simply don't like the way they feel on your skin.