Best primers that will transform complexions and help makeup last all day
These best primers smooth pores, blur lines, and even out skin tone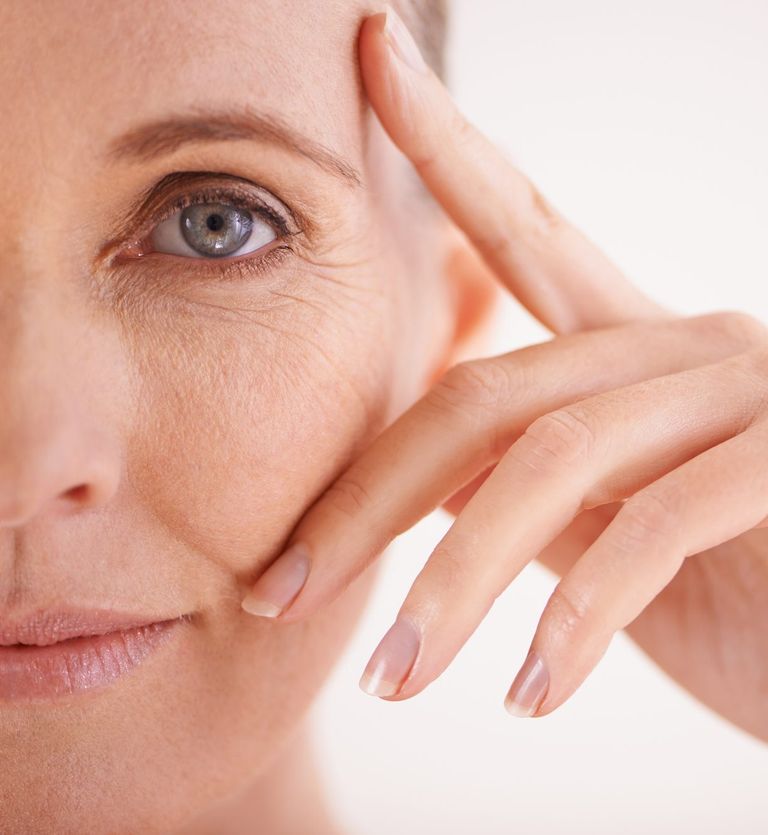 The best primers smooth out imperfections and make your make-up last all day long, whatever your skin type.
If you're even remotely interested in beauty, you've probably heard about primers, even if you don't use them. Makeup primers, or pre-makeup fluids, may not be a new trend, but their popularity has been consistently growing for years, along with our understanding of what they can do. So, naturally, brands have responded with a steady flow of new formulations for every area of our faces and every skin concern.
Are you a face primer fan looking for your next dream product? Or do you see them as an extra step of faff and wonder if they are a bit of a waste of money? Perhaps, like so many women I meet, you are just curious about makeup primers and wonder if they really make a difference in choosing the best foundation for you. Whatever your reason for being here, read on to discover the best makeup primers for smoothing lines, brightening complexions, plumping skin and more.
How primers became a big a thing in beauty
You can't talk about primers without mentioning Smashbox - the very first brand to launch a primer to the mainstream market and Photo Finish is still one of the best primers around today.
The Smashbox primer - the original primer that started the trend
The idea first came to Davis Factor, a photographer and grandson of Max Factor. He noticed models needing constant makeup touch ups during shoots and this got him thinking.
With his family history of cosmetics he whipped up a clear silicone paste that could be applied to the face before cosmetics to keep makeup fresh and flawless under the hot lights in his LA Smashbox studios. An instant hit, celebrities and models began smuggling pots into their handbags, leading Davis and his brother Dean to launch an entire cosmetics range. Specifically designed to withstand the hot lights, the range went down a storm on Hollywood movie sets and thus Smashbox Cosmetics was born.
VIEW NOW: Smashbox Pore Minimizing Photo Finish Primer
Smashbox Pore Minimizing Photo Finish Primer's signature silky texture effortlessly glides over pores to smooth and blur. Gently dab a pea-sized amount into oily areas such as the T-zone where foundation is prone to slip, leave for 30 seconds before applying your next product.
Do I need a makeup primer?
Well the short answer is no. In as much as, you don't need any particular item of makeup. But if we're talking about wants rather than needs, and what you want is lovelier-looking skin and longer-lasting makeup, then priming could be for you.
There's no getting away from the fact that it's an extra step in your routine, but effort-wise, you're looking at about 10 seconds and no requirement to learn how to apply primer neatly or use tools.
Types of makeup primers and face primers
There are as many different varieties of primer as there are faces to prime, but they mainly fall into four categories.
Traditional silicone-based primers, which smooth over lines, blur pores and give all other makeup extra staying power.
Oil control primers take this one step further by including absorbent and mattifying ingredients
Illuminating primers which, unsurprisingly, add radiance with peach pigment and light-reflecting particles.
Colour correcting primers, which come in an array of pastel tones to neutralize redness, sallowness, dark circles and any other complexion woes.
Feeling convinced to try a makeup primer yet? Discover our favorite primers to transform your beauty and skincare routine and make your makeup stay all day.
Best primers to buy right now
These are the best formulas for sale now.
Laura Mercier Pure Canvas Illuminating Primer
Best primer for radiance £32, John Lewis
Laura Mercier's recently reformulated primer range, Pure Canvas, includes a few entirely new formulations, and some updates on classics. This is the latter, a 2020 spin on the iconic Radiance Primer that is said to be a favorite of Meghan, Duchess of Sussex. The previous formula was packed with illuminating particles and gave skin a serious glow when worn under makeup, so why change a classic, you might ask? Well when I say the previous incarnation was seriously glowy, I mean just that: Serious. Version 2.0 is less shimmer, more hint of radiance, so it gives skin a lovely dewiness without looking sparkly or obviously highlighted, which is a great makeup tip to keep in mind if you want to minimize focus on any lines. There are plenty of kind to skin ingredients in here too, like nourishing jojoba seed extract and antioxidant-packed porcelain flower. I wear it underneath makeup on dull days, then go back over makeup dot it on top of my cheekbones if I want an extra glow hit.
Urban Decay All Nighter Primer
Best primer for melt-proof makeup £26, Urban Decay
Urban Decay are pioneers of hard-wearing makeup and of creating secret under-products that keep everything where it should be (See also: the legendary Eyeshadow Primer Potion). This new formula is another budge-proof belter, with that smooth, slippery texture and line-filling power that only silicones can provide. It applies nicely and doesn't misbehave under makeup, then truly makes it last about three times longer than it would without. I don't use this every day but find it a godsend for parties, all-day events like weddings and evening meals on holiday when my foundation usually melts off before I've finished my first pre-dinner margarita.
3ina Revitalizing Primer
Best primer for dry skin £16.95, uk.3ina.com
As well as a light peachy tint that gives subtle brightness to skin, this also packs in oil absorbing powders to do away with the worst of any shine and hyaluronic acid (HA). You've probably heard of HA before: it's a super hydrating molecule that holds onto 1000 times its weight in water so it plumps skin from the inside out. This, as well as a slightly sheeny finish means just one layer of 3ina Revitalizing Primer gives skin an ultra-juicy glow that lasts. It's also vegan and has SPF15, if either of those float your boat.
Bare Minerals Prime Time Eye Lid Primer
For primer for eyes £16.50, Boots
Cream eyeshadows are beautifully flattering, diffusing light over lines and uneven skin tone, but they can be trickier than powders in terms of staying power. Embrace the a light glisten but beat smudges with this primer. The grippy texture prevents creasing and ensures the shade of your chosen shadow looks perfectly opaque. The texture is light and fluid so a little goes a long way, meaning you'll get about a year's worth of stay-put eye looks in one tiny tube.
YSL Couture Eye Primer
Best primer for veiny eyelids £23.50, YSL
Eyeshadow can be a bit of a nightmare at parties - settling into lines, fading and somehow ending up in weird little smudges above your brows (just us?) Which is why we all need a great eye primer in our lives, YSL Couture is just that. It feels thick and strangely bouncy in the tub, like a thick concealer, and you only need the tiniest pinkie-finger dip for each lid. Smooth it on, blend (you can use your finger for this too) and notice all your little lines and veins disappearing. Now leave it to set for a minute before applying shadow, and hey presto! Your smoky eye will stay put until it meets a makeup remover at the end of the night.
NARS Pore & Shine Control Primer
Best primer for combination skin £27, Fabled
If like many of us you have combination skin, this clever primer from NARS will keep shiny bits in check without drying out areas that don't overproduce oil. Smooth a thin layer of the cooling white liquid on all over, concentrating on the bits that suffer from makeup melt midway through the day (nose, chin, forehead) then pop your makeup straight on top, no need to wait. Immediately your base appears nice and smooth, with pores and lines blurred away, and a semi-matte finish - no chalky dryness as with so many oil-control products. You can top up over makeup if needed and still feel soft and comfy, but unless you end up seriously sweating, the effects should last until you take your makeup off at the end of the day.
Amazing Cosmetics Line Smoother + Primer
Best primer for lines and wrinkles £27.05, Amazing Cosmetics
If you've ever used Amazing Cosmetics Concealer you'll know they make seriously hard-working products, and this Line Smoother + Primer is no different, although it's also quite fun with little metal roller-balls in the tip. If you have an issue with foundation settling into lines around your mouth, nose and eyes this makes an excellent targeted treatment. It's packed with peptides and ceramides and feels like a velvety filler on skin. Roll over your least favorite lines before applying make-up and you won't see them again for the day.
Erborian Pink Perfect Creme
Best primer for evening out skin tone £36, SpaceNK
It's cute, it's pink yet it's super effective - must be Korean, then. Our new Asian obsession, PP Creme, works perfectly under foundation, creating a lightly pearly (not shiny) glow, lifting dull skin and blurring pores. Spread a thin layer over skin and press it in, don't rub too much as that tends to make this sort of product separate into annoying little balls on skin.
You'll get some extra mileage out of your foundation for your efforts, as well as plenty of compliments, and a very light, very pretty scent.