ghd Cyber Monday 2020: The best ghd deals to shop before they go
Here are the best ghd Cyber Monday offers on hair dryers, straighteners and much more. Get them before they go!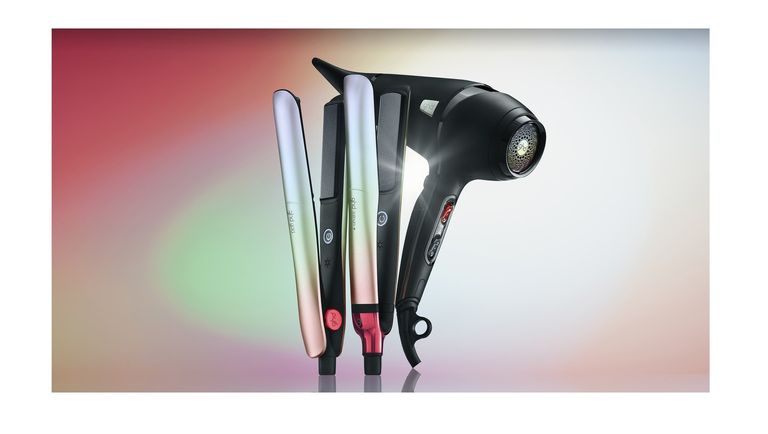 (Image credit: ghd)
There's still time to shop the ghd Cyber Monday deals – but you'd better be quick, because there's not long left...
Just like opting for any phone other than the iPhone might incur judgement from your peers, investing in a pair of straighteners that doesn't hail from styling behemoth ghd might well raise eyebrows – because really, why would you?
The cult hair brand has been offering us some of the best hair straighteners on the market for the last couple of decades and with each year that goes by we get exciting can't-live-without technological developments that we never knew we needed.
ghd has been especially lifesaving for those with thick, curly or textured hair who like to smooth it out. This brand has developed some of the best straighteners for curly hair that we've come across, and make hair styling universally accessible for all.
And it's not just straighteners that the brand offers. They also have some of both the best hair dryers for fine hair and the best hair dryers for curly hair, along with a whole range of curling tongs and a their famous hot brushes - the ghd Glide and the newly-launched ghd Rise.
So whether you're after the best hair dryer, a steal on the best straighteners, or to boost styling with some professional products, you've come to the right place.
But we'd advise being quick: because many of this year's Cyber Monday ghd deals are set to end tonight, Monday 30 November. Here are the best savings to snap up before they go.
ghd Cyber Monday deals: quick links
Cyber Monday ghd deals UK – quick links:
Cyber Monday ghd deals US – quick links:
ghd Cyber Monday: the best UK deals to shop now
Cyber Monday ghd straightener deals UK
ghd Cyber Monday: the best US deals to shop now
Cyber Monday ghd deals US
Black Friday hairdryer deals
Black Friday ghd hot tool deals
ghd Reviews: woman&home's favourite picks
ghd review: Our favourite hair straightener pick from the cult brand
ghd offers a whole load of advanced hair tools, but for us the one that stands out among the rest has to be the ghd Platinum+ hair straightener.
With technology far-surpassing its predecessors, the Platinum+ styler uses predictive technology to preheats to a relatively low 185ºC and adapts power to your hair type so that you're not inflicting any unnecessary damage. The result? Sleek and straight locks that don't sport the usual dry and frazzled end you would usually be plagued with.
We have to admit, we are also obsessed with the beautiful design of the humble hair tool. Curved angles, delicate contours and a pearly matte finish make it look it's stepped right out of a fancy and VERY expensive hair salon, and the rounded edges make it a dream to use - especially when it comes to curling.
A truly multi-talented beauty (that even comes in an array of addictively eye-catching colours), this is definitely one to snap up this Cyber Monday weekend!
ghd Rise review: What we think of the brand's latest drop
After ghd's first hot brush the Glide repeatedly flew off the shelves (and still does!), they released the Rise.
Rather than adding heat into a usual paddle brush shape like most hot brushes, the new GHD Rise heats a barrel brush instead to allow users to add volume to their hair.
As the ghd's first smart hot brush, the Rise uses special technology that evenly heats the nylon bristles to lift the hair at the root and give a blow-dried look without inflicting excess damage.
And we are kind of obsessed with the results that the Rise gives our hair.
Bringing volume to even thick and coarse hair, which usually doesn't need to be any bigger, the Rise leaves locks with a sleek blow-dried look and the kind of movement you usually only get from a professional salon.
And depends on your hair type and length, as well as how you use the tool, you can create relaxed waves, stylish flicks or glamourous curls without any hassle.
Just be sure to run a brush through your tresses first - otherwise you may end up in a bit of a tangle!
Everything you need to know about ghd's Cyber Week deals
What does ghd sell?
Whatever your hair styling requirement, you can be sure ghd has a product that will help with it.
The brand initially became popular for its high-quality straighteners. However, over the years, other products like hair dryers, curlers, hot brushes and regular brushes have also caught the attention of the beauty industry.
It's safe to say there's plenty to choose from as well, as each item has a plethora of different varieties - to suit every haircare need. The brand's platinum straighteners are so impressive, they even predict your hair's needs and constantly adapt the power to ensure the optimum styling temperature. While the max range is best-suited to thicker locks, as they can style more hair at a time.