How to get four different Chanel fragrances for just £65!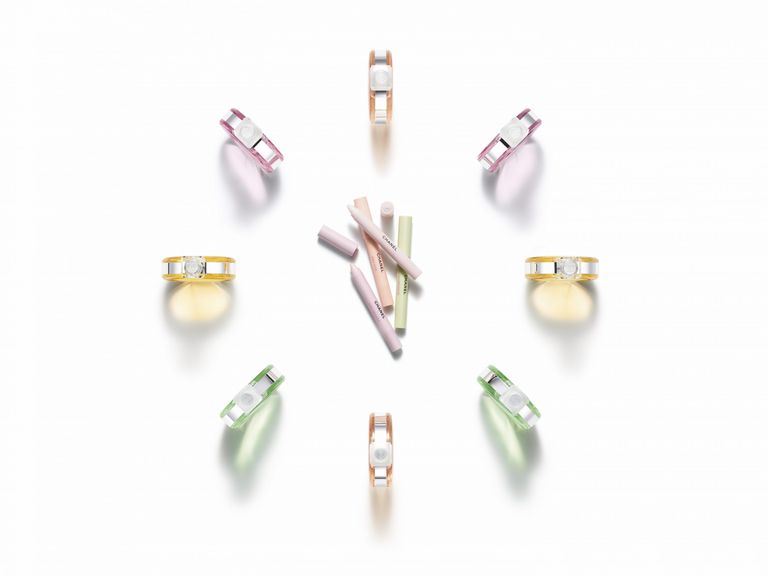 When it comes to creating covetable beauty products, nobody can touch Chanel. You only have to look at these newly-launched Chance perfume pencils to see what I mean.
It's not just about those interlocking Cs (as deliciously chic as they make everything look) This is a brand that excels at disrupting the industry with beautiful, useful new ways to make ourselves feel amazing, and the just-launched Chance Perfume Pencils are a very fine example of that.
SHOP NOW: Chance Perfume Pencils, £65 for four, Chanel.com
Firstly, let's state the obvious: Aren't they gorgeous? If there's one thing as universally irresistible as Chanel perfume, it's beautiful stationary and these tick both boxes. Each of the chunky pastel crayons contains a unique Chanel Chance fragrance in smooth balm form to be scribbled onto skin. The collection includes the original Chance fragrance, then Eau Fraîche, Eau Tendre and Eau Vive versions. We need to talk about that box, too. So pleasing. Like a perfect little trinket holder from a perfect little Parisian boutique. Don't let that go anywhere near your recycling bin.
As I said, Chanel is loved by beauty insiders because it excels at both form and function. Pretty as the Chance Perfume Pencils may be, they also make perfect sense practically-speaking. Firstly they are ultra portable, they'll never be at risk of smashing or spilling in your handbag and will happily slip into any evening clutch. The fragrances' liquidless form is a gift for travelling with, especially if you're fond of a city break and can be topped up as and when you like without worrying about spritzing fellow commuters or the next table in a restaurant. Lastly, and not insignificantly, you're getting four Chanel perfumes for £65 here. I'm sure you can do the sums and see what a sterling deal that is.
Feeling covetous? Who wouldn't be. The Chance Perfume Pencils are limited edition for spring-summer 2020 and - I expect -won't last long, so if I were you I'd get shopping and scribbling tout suite.
As woman&home's Senior Beauty Editor, Fiona Mckim has tried more products than she's had hot dinners and nothing makes her happier than raving about a brilliant beauty find on womanandhome.com or her instagram grid (@fionamckim if you like hair dye experiments and cute shih-tzus)

Fiona joined woman&home as Assistant Beauty Editor in 2013, working under legend Jo GB, who taught her everything she needed to know about the industry (clue: learn about ingredients and employ extreme cynicism).
In a previous life, Fiona studied journalism back home in bonnie Scotland and honed her skills as a magazine features writer, with a brief and terrifying stint on the showbiz gossip pages of a tabloid newspaper in between. She's a skincare fanatic who can't resist adding an extra step to her routine if it's all the rage in Japan, loves fragrance, has fun with makeup and never turns down the chance to test a new hair tool. Basically, she loves it all.

When not slathering herself in self tan or squinting at a tiny ingredients list on a moisturiser, you'll probably find Fiona enjoying something to do with food - cooking it, eating it, cajoling her friends into trekking across London to try a hyped pop-up in a dirty car park.