Lush bath bombs that make such impressive Christmas gifts you'll be tempted to keep them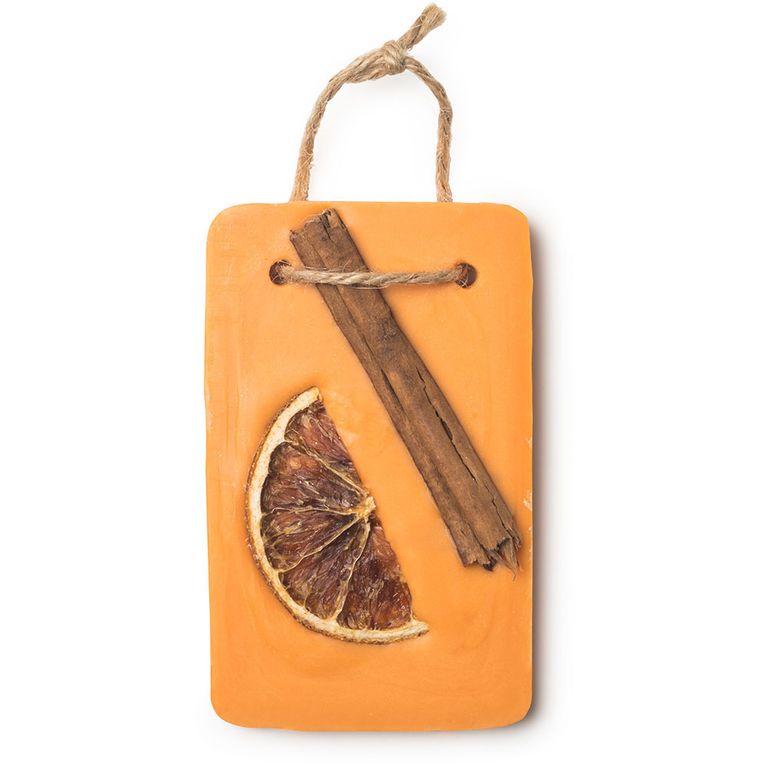 The fizzing, the bath-room consuming scent, the swirl of rainbow colours – there's no denying the excitement a Lush bath bomb frothing around in your tub can bring.
Whether you want to treat yourself to a little pre-Christmas relaxation or splash out (excuse the pun!) on a gift for a loved one, we've rounded up the Lush bath bombs that make for the most indulgent additions to any bathroom...
Lush Bath Bombs that are great gifts
Don't Let The Bells End Amazeball, £8.50
SHOP NOW: Don't Let The Bells End Amazeball, £8.50
One for the Lush bath bomb fan who wants to try something new, their Amazeballs are bath bombs with a twist. Instead of dropping it all straight into the bath, pop the stopper off, and sprinkle out its contents before popping in the rest. The water is left honey coloured with a soothing scent of ylang ylang whilst sweet almond essential oil leaves skin feeling nourished. You won't want the bath to end!
Candy Cane Reusable Bubble Bar, £3.95
SHOP NOW: Candy Cane Reusable Bubble Bar, £3.95
You'd be forgiven for thinking this cute bar might smell sugary sweet, but thanks to a mix of bergamot and Sicilian lemon oils, it's surprisingly fresh. Perfect for cold winter days when you need a little pick-me-up. Hold it under warm running water to unleash plenty of cloud-like bubbles before popping it on the side to dry, ready for your next bath.
Chris the Camel Bath Bomb, £4.95
SHOP NOW: Chris the Camel Bath Bomb, £4.95
Kids and adults alike will love this adorable Lush bath bomb. Cosy and warming, it's like a hug in a tub, with a scent much more grown-up than it first appears. Lie back and let warming black pepper oil, cinnamon and clove warm your senses whilst rich date syrup softens your skin. Just be careful who you buy this for – you don't want them to think you've got the hump!
Luxury Lush Pud Giant Bombshell, £14.95
SHOP NOW: Luxury Lush Pud Giant Bombshell, £14.95
Christmas is the season for second helpings and bath bomb fans will go mad for this super-sized version. Instead of finding a coin to bring you luck in the middle of this Christmas pudding, the centre of this pud is filled with big chunks of sea salt, ideal for a mineral-rich, detoxifying soak. Split it up over a few baths or use it all at once. Go on – you deserve it!
SHOP NOW: Goddess Bath Bomb, £5.95
This is one of Lush's best-selling bombs all year round, because who doesn't want to feel like a goddess? The ultimate bath bomb for a little me time, the scent of heady jasmine and warming sandalwood stays on your skin long after you've left the bath. Skin feels super soft too, meaning you can skip moisturiser.
Magic Wand Reusable Bubble Bar, £6.50
SHOP NOW: Magic Wand Reusable Bubble Bar, £6.50
The perfect stocking filler for little ones, this bubble bar has a touch of panto about it. Swirl the wand into warm water to turn your water sparkly, bubble-gum pink with a mountain of bubbles. Use up all of the sugary scent in one go or dry it on the side to use again next time.
Golden Wonder Bath Bomb, £5.50
SHOP NOW: Golden Wonder Bath Bomb, £5.50
Don't let the demure white and gold fool you, this Lush bath bomb froths and fizzes into a vibrant turquouse blue via a rainbow of shades as soon it comes into contact with water. Cognac oil gives the scent a festive feel whilst orange oil keeps it fresh. Thanks to the touch of shimmer, it's the perfect pre-party treat.
Cinnamon Orange Bath Oil, £6.95
SHOP NOW: Cinnamon Orange Bath Oil, £6.95
Not strictly a bath bomb, we just couldn't leave this gorgeous solid oil off the list. There's no fizz to speak of, but the skin-loving cocoa butter and deliciously spicy scent more than make up for it. Hang it from your tap (or your tree) and simply break a little off at a time or swish the whole thing in your bath until fully melted. Just be sure to keep it in a cool place to stop it melting before it reaches your tub.
Jess Beech is an experienced fashion and beauty editor, with more than eight years experience in the publishing industry. She has written for woman&home, GoodtoKnow, Now, Woman, Woman's Weekly, Woman's Own and Chat, and is currently Deputy Fashion & Beauty Editor at Future PLC.
She caught the magazine bug during a stint as Fashion Editor of her university newspaper alongside her English degree, and hasn't looked back since. As for the fashion bug, that came as part and parcel of growing up in the 90s, but the less said about that the better!
Jess' average day in the office is spent researching the latest fashion trends, chatting to industry tastemakers and scouring the internet to bring you this season's must-buy pieces - as well as advice on how to wear them. Weekends are equally fashion-focused, and Jess has been known to visit no less than five Zara stores in a single day in search of the perfect occasion dress.
The only thing that comes close to a buzz of finally tracking down that much-coveted dress is the joy of discovering a new beauty wonder product or hero ingredient. A beauty obsessive, Jess has tried everything from cryotherapy to chemical peels (minus the Samantha in Sex and The City-worthy redness) and interviewed experts including Jo Malone and Trinny Woodall.