At £185, is this the most expensive manicure in the world?
Your nails will thank you after this Harrods manicure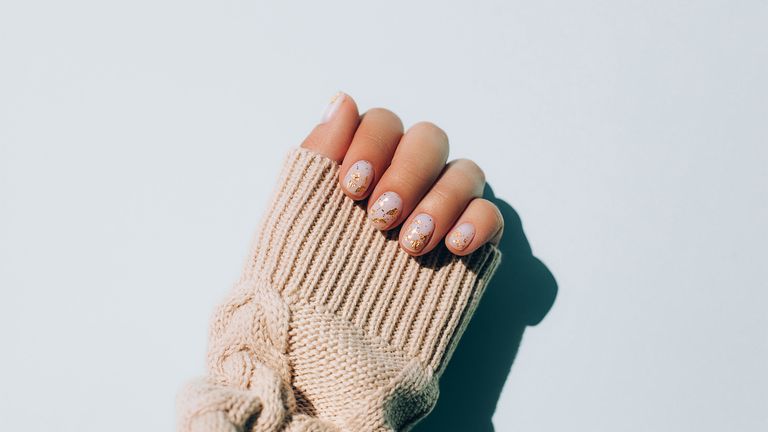 (Image credit: GettyImages-1285360850/ Anna Efetova)
A new Harrods manicure is set to blow all other luxury nail treatments out of the water.
A manicure is often 60 minutes of indulgent me time, which we carve out from our otherwise busy schedules. Even then it's a file, cuticle trim, hand massage and lacquer affair at best.
Unless, of course, you've booked in for The Manicure, A Harrods Exclusive that is.
This week sees the launch of Nails By Townhouse at Harrods, the buzzy new nail destination in London.
Since first opening in 2018, Townhouse has made its mark as a must-visit manicure and nail art spot. This new collaboration simply crystallises what we already knew: the manicurists here are total perfectionists.
Scan down the regular treatment menu of Manicure with Polish or Shape & File Manicure and there you'll find the The Manicure, A Harrods Exclusive at an eye-watering £185.
The name itself indicates that this is the last word in luxury; once experienced, your digits will never look back.
Over 90 minutes, your hands and nails are treated to skincare from Chantecaille's Rose de Mai and Retinol line - products that are basically worthy of a facial. A scrub made of back volcanic sand and mother of pearl buffs away any dry skin, preparing hands for what comes next: a hot cream treatment and an no less than 20 minutes of stress-busting massage.
That's on top of the usual fare of shaping, buffing and cuticle care. You can also settle in with luxurious extras including an invigorating facial spritzer, followed by rose gold eye mask and warm shoulder wrap (all optional but included in the £185 package).
The finishing touch is a full colour consultation and your choice of clear strengthening treatment, gel or polish, including products from the vegan range. Perhaps you'll even be tempted to ask for the new 'baby' French manicure as your gel option?
The Pedicure (from £205) is no less boujie for days when you feel like being pampered like an A-lister.
So if you're currently looking at your long-neglected hands that have been ravaged by frequent hand washing and sanitiser, may we suggest this Harrods manicure as a Christmas present to yourself?
Fiona Embleton is a beauty writer who is now Acting Beauty Editor at Stylist. She is obsessed with Isabel Marant and cats.