This is why No7's vitamin C serum is getting rave reviews
Get ready for bright, juicy skin.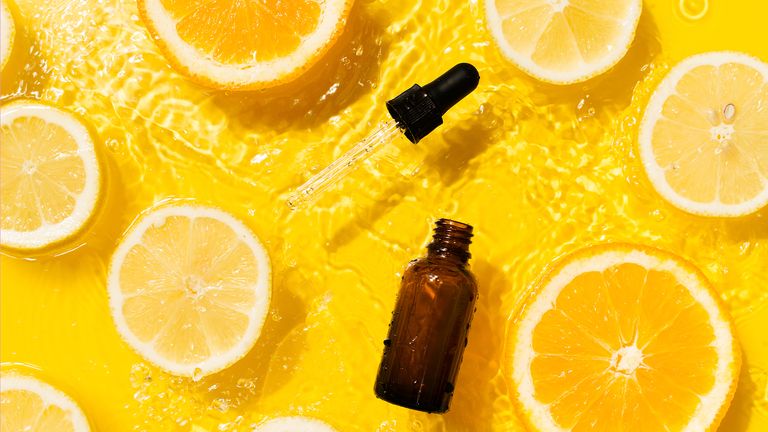 (Image credit: Dannko/Getty Images)
When this brand launches a new serum, the beauty world holds it's breath. No7's vitamin C serum is causing the same ripples of excitement, as skincare obsessives are again turning their attention to self-care rituals in lockdown.
Of course, we've been here before with No7. Who could forget the stampede for the Protect & Perfect Skin Cream or the unprecedented 100,000 strong waitlist for the Advanced Retinol 1.5% Complex Night Concentrate?
So it's no wonder the new No7 Radiance+ 15% Vitamin C Serum is already trending. Especially when you consider vitamin C is one of the most robust all-rounders for tackling dullness, pigmentation, acne scars and wrinkles.
The No7 Radiance+ 15% Vitamin C Serum makes up one fifth of the brand's new Radiance+ range but is undoubtedly the stand out in the collection and a good starting point. Serums, after all, are made up of the most concentrated actives and the smallest molecules so penetrate deeper and make the biggest difference. So you'll know pretty quickly (28 days) if you're getting bang for your buck.
This serum - which is applied onto freshly cleansed skin once a day - is also powered by a high percentage of vitamin C. The 15 percent concentration is pretty impressive when dermatologists such as Dr Alexis Granite recommend at least 10 percent for noticeable results.
Fans also praise the smell - an uplifting citrus scent - and the lightweight gel texture, with one shopper saying, "Lovely fresh serum gel . Easy to use spreads very easy. Smells fresh. Not tacky at all. Leaves your skin feeling fresh. And brighter after a few days use."
Consider this your one-hit wonder for brightening up on grey January days.
No7 Radiance+ 15% Vitamin C Serum, $25.99, Walgreens