You could save hundreds of pounds on winter sun holidays thanks to this booking hack
Fancy ditching the post-Christmas blues for a sunny escape?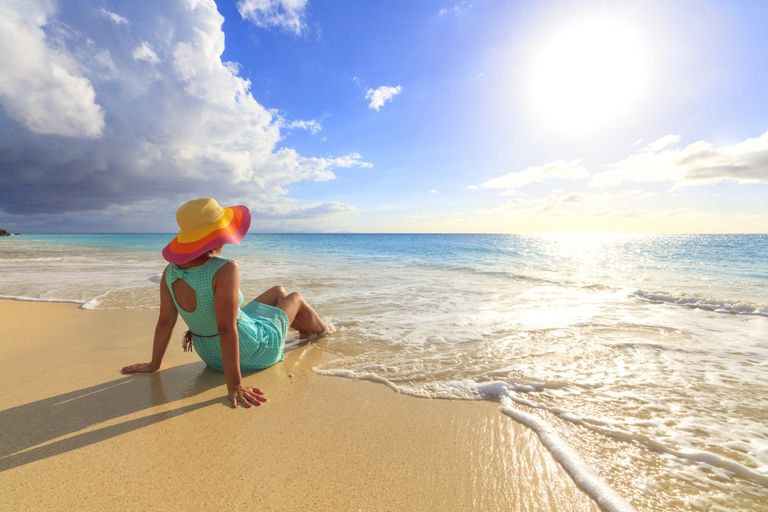 (Image credit: Getty)
If you're a lover of sunshine and hot weather, it's likely you're well acquainted with the feeling of developing serious winter blues in the depths of the chilly months, all while growing more and more desperate for some time on the beach.
If a jet set getaway to a sun soaked destination is needed to kick your mid winter slump, take note of this money saving holiday hack before racing off to book your break.
While it may be tempting to ditch the chilly UK in favour of a warmer destination over the festive period, it's been revealed that you can actually save hundreds of pounds just by delaying your departure date by a few days.
The end of December is peak time for sun worshippers to book their escapes meaning it's pretty hard to find a cash saving deal, so you could save loads if you hold out until after the New Years celebrations have ended to fly.
READ MORE:Expert reveals bizarre reason why you should pack your suitcase the night before you travel
According to holiday experts, if you travel after New Years Eve, you could save up to £1000 per person. That's ideal if you're after a not-so-spendy 2020 holiday!
Ian Crawford of Holiday Hypermarket explained, "Christmas is a peak period for the travel industry and even breaks that depart on Christmas Day can be expensive, but if you can wait for a few more days prices drop considerably."
"With this tip, couples can save hundreds of pounds per person – often more than £1,000 for two travelling," the getaway pro told The Sun.
The publication reported that a seven night holiday in Tenerife could be around £1,000 cheaper per person if you change your departure date from the end of December to the beginning of January.
Meanwhile, it is claimed you could save around £600 per person by travelling on the 1st of January for around £438 per person rather than on the 28th of December for around a grand per traveller for the same break.
Sounds like it's time to dig out those passports…