This boutique hotel has been named the best in Europe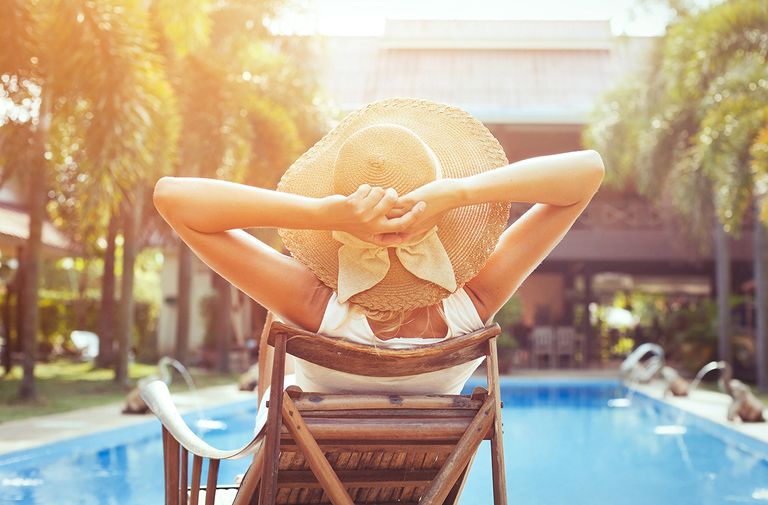 (Image credit: Getty Images/iStockphoto)
When you head off on holiday, one of the things that can make or break it is your accommodation.
If you're stuck in a mis-sold AirBnB with broken air con or you're trying to get some well-needed kip in a hotel room where you can hear building works through the window, it's bound to put a dampener on your carefully-planned summer holiday.
And while some people might think the best way to avoid this would be to book a swanky upmarket chain hotel, many have started to head to boutique hotels.
More: Why your summer holiday might be thrown into chaos
Boutique hotels have come up for their reputation of offering guests personalised attention and grounds full of character – and now you can visit the best one in Europe.
Quinta de Bela Vista in Madeira has been named the best boutique hotel in Europe after winning the title for Europe's Leading Boutique Hotel at 2019's World Travel Awards.
The five-star hotel beat fellow nominees in the boutique hotel from around the continent, including London's Dukes Hotel, Hotel d'Angleterre in Geneva Kivotos Mykonos.
Located in Funchal, the capital of Portugal's Madeira island that is famous for its signature wine, the small hotel boasts incredible views over the island's bay and of course the Atlantic ocean.
The grounds are made up of vibrant greenery and offer tennis courts, a heated outdoor pool and numerous gardens to stroll through.
And with the addition of their elegant hotel rooms and in-house bars and restaurants, it's not hard to see how the hotel has raked up hundreds of five-star reviews on TripAdvisor.
'A step into paradise,' wrote one guest. 'The hotel was magnificent. Spectacular gardens to enjoy in the daytime and tastefully lit in the dark.
'The service at reception and in the dining room was impeccable, and the ambience was one of luxury and traditional attention to detail.
'We felt the whole stay was restful and calming, because the staff were discrete, yet extremely obliging and efficient.'
'One of the best hotels I have stayed in,' added another. 'The hotel is excellent in every respect. Set in extensive gardens makes it a very relaxing place. The staff are fully committed to service and couldn't do more to help. The food and rooms are also first class. We would stay there again without hesitation.'
Another added: 'A quiet peaceful location with stunning gardens and an amazing view down into Funchal'.
Might be time to book another summer trip…