Travel Money: 'Four nights in Oman cost me £2,500 – and I'd go again!'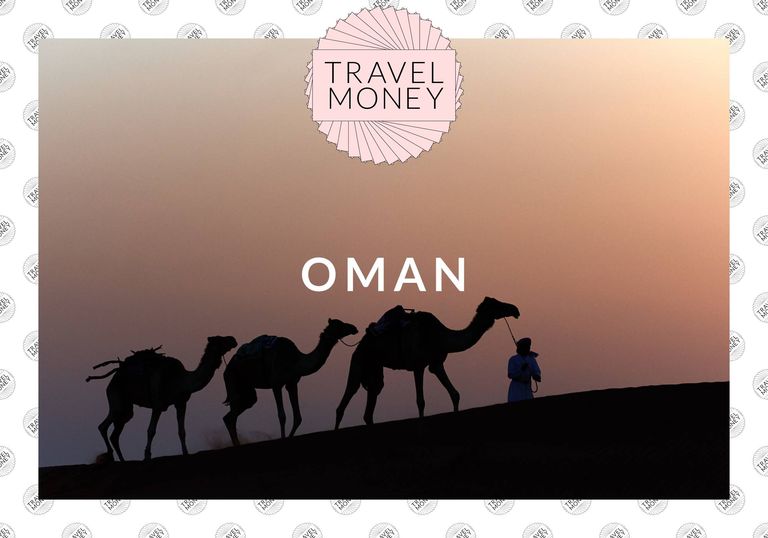 This week's Woman of the World is a solo traveller, who travels as much as she can, and recently spent four nights in Oman.
Welcome to Travel Money, woman&home's weekly feature where we talk openly and frankly about vacations and how much they cost. Each Sunday someone reveals where they went on their most recent holiday, how much they spent on it and how they paid for it. We've asked a cross-section of women, from those who planned a blow-the-budget once-in-a-lifetime trip, to those who travel on a shoestring. But they all have one thing in common: fastidious tracking of every penny spent.
"Four nights in Oman cost me £2500, and I'd go again!"
Age & location: 72, living in Spain
Job & salary: Freelance writer, my income varies – between £30,000 and £40,000
Family make-up: Widowed with no family
Travel habits: I travel as often as I can afford
Saving period: I didn't need to save
The trip:a solo holiday for four nights in Oman for £2,500
The destination
I love the Middle East and Arab culture. Therefore, I try to visit as many countries there as I can and Oman was just next on the list. An added incentive was that I wanted to experience Ramadan in a muslim country and so I just went. The highlight of the trip was a sunset cruise on a dhow in Muscat.
The budget
Biggest splurge? A private car and driver. Having a car and driver has several advantages – I can go where I want and don't depend on a tour. The drivers often show me places I would otherwise never have known. Sometimes I even get invited to their homes. They are interpreter, body guard and tour guide all rolled into one! It doesn't get any better in my opinion, so I pay with pleasure.
Biggest bargain? Food and drink – it isn't too expensive in Oman, so that saved me plenty of money.
The cost breakdown
Accommodation: £800
I stayed at the Crowne Plaza in Muscat for four nights, a four-star property near the water with pools and a good restaurant. Not that I needed to use the pools – I was out and about much of the time.
Flights & transport: £1,200
I booked the flight with Turkish Airlines (from Barcelona) just a week before the trip as it was a rather last-minute holiday.
Experiences: £300
Most of this money was spent on day trips with a private car and driver. I took two boat trips, plus the driver took me on day trips to the like of Nizwa Castle and Jabel Shams, the highest mountain in the country.
Food & drink: £200
It's pretty cheap to eat and drink in Oman, I eat quite little anyway as I'm on a constant diet.As it was Ramadan, I had to stick witheating at the hotel. I did have a very lavish Eid dinner in a restaurant when Ramadan was over though.
Added extras: £0
I make sure to have everything ready at all times as I am a frequent traveller, so there was no need to purchase anything ahead of this trip.
Health/medical costs: £0
Same as above, I keep up to date!
Travel insurance: £0
My private insurance covers travel.
Miscellaneous expenses: £0
Total cost: £2,500
The travel editor's verdict?
An intrepid adventure
This Woman of the World is clearly a savvy traveller and obviously knows the region well, too. I love her idea of hiring a private driver and car to get a less 'structured' view on a destination – I'll be stealing that tip in future! The average trip to Oman with flights and four nights in a four-star hotel tends to cost in the region of £1,350 (according to our friends at TravelBag), so this Woman of the World has hit it bang on the money.
READ MORE: "I went to Barbados for under £1,000"
Top travel tip
If you're planning a trip to Oman, you ought to book a boat trip toMusandam. The area is essentially the Omani fjords, with jagged rocks rising from the ocean to create inlets with stunningly turquoise waters. Also don't miss a trip into the desert to experience what life was like for traditional Bedouin nomads.Wahiba Bedouin Rustic Camp is set right in the middle of the desert, where millions of stars twinkle above its tents by night.