Travel Money: 'A week-long solo adventure in Barbados cost me less than £1,000'
This week's Woman of the World is a 49-year-old writer from Colchester who spent under £1,000 on her week-long trip in Barbados. Read on to find out how...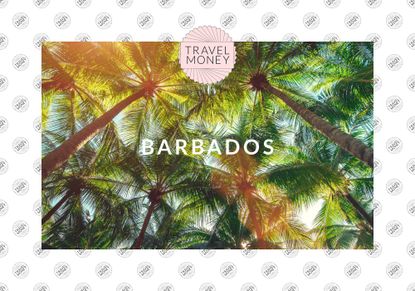 This week's Woman of the World is a savvy budget traveller, having spent just £1,000 on a week's holiday in Barbados
Welcome to Travel Money,woman&home's weekly feature where we talk openly and frankly about vacations and how much they cost. Each Sunday someone reveals where they went on their most recent holiday, how much they spent on it and how they paid for it. We've asked a cross-section of women, from those who planned a blow-the-budget once-in-a-lifetime trip, to those who travel on a shoestring. But they all have one thing in common: fastidious tracking of every penny spent.
"How I spent just £967 on a week-long holiday in Barbados"
This week's Woman of the World travelled over the Atlantic to Barbados, where she explored glorious gardens, beautiful beaches and ate some seriously sensational food. And she did it all for under £1,000.
Age & location: 49, Colchester Job & salary:Journalist, £20,000-£25,000 after tax Family make-up: Married, no kids, two dogs Travel habits:A couple of long-haul trips, up to five short-haul city breaks each year and some dog-friendly staycations too Saving period: I saved for three months for this holiday
The trip: a solo holiday for six nights in Barbados for under £1,000
The destination
I tend to travel alone because our dogs are old and need the care of someone familiar, so my husband stayed at home while I was on holiday.I chose Barbados because I was looking for somewhere warm enough to swim outside, and when I looked at all the BA flight destinations to the Caribbean where I could use my miles, Barbados had the lowest taxes, so it was the cheapest journey (say compared to Turks and Caicos for instance).
I stayed in Rockley Beach which is about 20 minutes away from the capital, Bridgetown. I didn't want to stay in Bridgetown itself because it's not that nice, but I wanted to be close enough to all the city attractions like the George Washington House so I looked for somewhere on the bus route and then trawled Airbnb for a reasonably priced apartment with a pool nearby. Rockley was the best fit.
When I booked I thought I'd have a relaxing week by the pool, but instead I was out every day – yet I still didn't see everything I would have liked.I spent week there, exploring gardens and museums and beaches.
The budget
I spent about what I expected. If there was one thing that was perhaps more expensive than I'd hoped, it was food – especially eating out – but I was happy to self-cater anyway. I saved a ton of money taking the buses (and walking) and they were ridiculously cheap which was great. The Airbnb owner also threw in a free arrival transfer which was unexpected but saved me a fair bit on the taxi fare.
Biggest splurge?£6 cocktails It was still pretty reasonable, but at £6 a pop it was the least-value-for-money item on the whole trip.
Biggest bargain? 80p Buses Each journey cost just 2 Barbados dollars (about 80 pence) and you could go all across the island for that fare.
The cost breakdown
Accommodation:£378.58 I found a great value studio apartment on Airbnb (opens in new tab). It was located on a complex near Rockley Beach with a shared pool, close to a bus stop and to several supermarkets. Best of all it had a mezzanine bedroom so it felt really spacious and I was able to relax in my own living room. My hosts were welcoming and so thoughtful. They collected me from the airport and had even left a welcome package of groceries including milk and pastries for me, plus tokens for the on-site laundry.
Flights & transport: £279.06 I got a great deal in the British Airways sale, booking five months ahead. Basically they were offering miles flights for half the points (16250 instead of 32500 miles for the whole journey), so I only had to pay the tax.
Experiences: £71 There were a surprising number of gardens and museums on the island and I especially enjoyed strolling around colourful Hunte's Gardens where the planting fills a sheltered hollow. St Nicholas Abbey was the most expensive of the days out I took but the price included a tour of a historic house, mill and distillery. Taking the bus instead of booking an organised tour kept the cost down.
Food & drink: £120 I knew eating out was going to be expensive so I opted for self-catering accommodation. I spent about £40 on food at the local supermarket which was enough to cover most of my meals. Massy's even offer you a free lift home with your groceries.
I also ate out in local restaurants; dinner typically cost about £20. Banks beer from the characterful John Moore beach bar at Weston was only £1.20 a bottle; rum and Coke with British boxer Nigel Benn's Aunt Lucille in Shorey Village was £2. Dinner at the brilliant Oistins Fish Fry was a bargain, costing about £12.
Added extras: £9.98 I had almost everything I needed to pack already, so just topped my Kindle up with a couple of books, thought didn't have much time to read them after all!
Health/medical costs: £5.95 I already had sunscreen and all my jabs were up to date. I keep a handy medical kit with ibuprofen, Imodium and bite cream in the drawer ready to pack. So all I needed to buy was a pack of insect repellent wipes from Boots.
Travel insurance: £30.50 I have an annual policy with American Express for worldwide travel.
Miscellaneous expenses: £72 For convenience, I parked at the short stay car park at Gatwick Airport; a week in the short stay car park wasn't much more than the long stay but I was right opposite the terminal building.
Total cost: £967.01
The travel editor's verdict?
"What a brilliant bargain!"
I don't think I could have done a better job at keeping the costs down on this trip. According to Jack's Flight Club, the standard fare for a London-Bridgetown flight is £650 – well over 50% of our Woman of the World's budget. Plus,The Telegraph estimates the average cost of a private room in the capital is around £57 per night, meaning she also lucked out on her accommodation.
This week's Woman of the World is a fantastic frugal traveller, and clearly has a brilliant sense of adventure. Going to Barbados alone isn't something many would do, so hats off to you.
READ MORE: "We spent £22,500 on the perfect Antigua family holiday"
Top travel tip
Want to recreate this trip for yourself? We recommend staying on the less-developed east coast, where laidback beaches beckon from cute little guesthouses and cottages. There are plenty of self-catering options (we love ECO Lifestyle & Lodge), and some beautiful botanic gardens.