The Body Shop has relaunched it's iconic White Musk scent - hello nostalgia!
Meet the new-look scent and the new members of the family.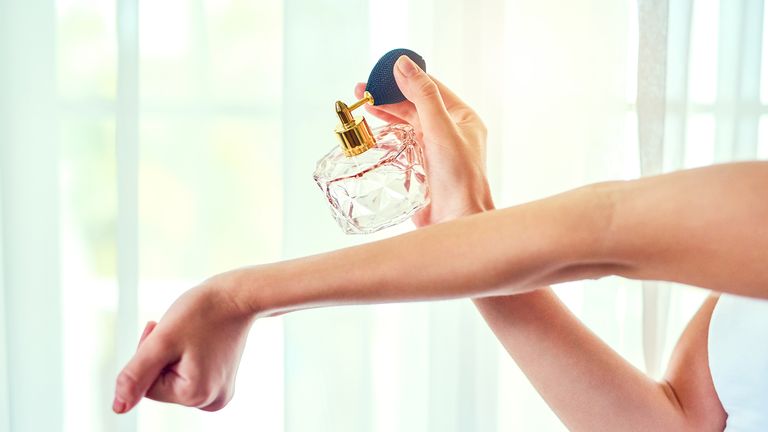 (Image credit: PeopleImages/Getty Images)
When it came to entry level perfumes, The Body Shop White Musk was that inoffensive, bang-on-the-money saccharine scent that teenage girls, including myself, religiously doused themselves in at the bus stop.
But even the best icons need a revamp to stay relevant. So the good news for 2021 is that The Body Shop White Musk Eau de Toilette has had an upgrade. Tapping into the current zeitgeist for nostalgic throwbacks, and to celebrate the product's 40th anniversary, The Body Shop has decided to introduce some new additions to the White Musk family, including three new eau de parfum scents that are intended to be layered with the lighter original eau de toilette.
So now, not only do they sell our favourite Chanel No 5 dupe as part of their fragrance repertoire, but they have a whole range of their own iconic scent available too.
More from woman&home.com:
Another major change is that everything from the packaging to formula also ticks more eco-friendly boxes than before. Now officially vegan, the scent also comes in a 100% recyclable bottle made from 42% recycled glass and a removable pump. There's also no unnecessary packaging like a box or plastic wrapping involved either.
Over the past year along, The Body Shop has been creating ripples of excitement, first with its CBD range for dehydrated skin and then a sustainable body range created from fruit and vegetables supermarkets can't sell.
Here's everything you need to know about the White Musk fragrance family...
The Body Shop White Musk fragrances - the new line up
The Body Shop White Musk Eau de Toilette, $19.90 [£16]
The Body Shop have relaunched its iconic scent White Musk, a light, floral, fresh scent that will have you hooked.
The Body Shop White Musk Lover Eau De Parfum, £10
A headier interpretation of the original, this boasts notes of spicy pink pepper, powdery orris and woody ambrette.
The Body Shop White Musk Radical Eau De Parfum, £10
This fresh, zesty scent is made up of notes of aromatic basil, citrusy petitgrain, and green vetiver.
The Body Shop White Musk Free Eau De Parfum, £10
Perfect for nonconformists, this cool, mineral iteration is flush full of elemi resin, dewy daisy and sandalwood.