Michelle Pfeiffer reveals the secret to her youthful appearance
Oh and it's free.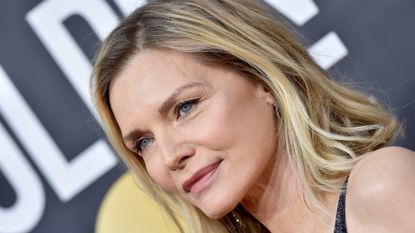 (Image credit: Axelle/Bauer-Griffin / Getty Images)
Michelle Pfeiffer's anti-ageing secret must be a good one as the actress looks incredible at 62. Interviewed by UK talk show host Lorraine Kelly, Pfeiffer looked stunning with glowing skin and long blonde hair.
Asked what her youthful secret was, the actress replied: "It's what nobody really wants to hear…it's that you have to eat right, you have to exercise, you have to get sleep."
Michelle added: "We're always looking for that magic bullet and they don't exist and you know when I'm not working, I'm giving myself a little more leeway. When I'm not on camera, I'm not eating so good and having a little too much wine and I look like it."
More from woman&home.com:
She added: "That's the secret, that's the big secret, is that there is no secret."
Pfeiffer may just be on to something when it comes to the youth-boosting power of a good night's sleep, though. Your skin goes through several changes at night. Rather than fend against pollution and UV rays, it can go into repair mode and enter a period of intense regeneration. In fact, between 11pm and 4am, our cell production can double. If we're in a deep sleep, cell turnover can increase by three times between the hours of 2 a.m. and 4 a.m.
As well as being active, skin is also more permeable - meaning its warmer, so it's more receptive to the skincare products you apply.
Better still, this type of skincare nous is completely free.
Fiona Embleton is a beauty writer who is now Acting Beauty Editor at Stylist. She is obsessed with Isabel Marant and cats.