Courteney Cox shares her quick 5-minute makeup routine
Minimal makeup in zero time.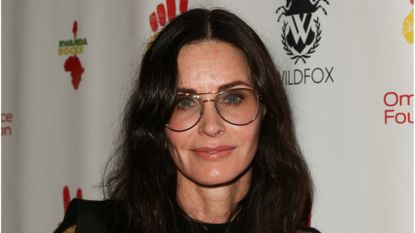 (Image credit: Paul Archuleta / Stringer/ Getty Images)
Courteney Cox's makeup routine has, up until now, been a closely guarded secret. But the Friends actress has finally jumped on the celebrity trend for revealing the products in her beauty arsenal in a relatable 5-minute video she posted on Instagram.
"So since I'm always late, I wanted to learn how to do my makeup the most efficient way, in five minutes, with 10 things. And I'm going to show you how," Cox, 56, said at the beginning of her makeup step-by-step.
She starts by applying Koh Gen Do Moisture Foundation and Koh Gen Do Moisture Fit Concealer on areas of her bare face where she sees redness. "I like to mix them. I put a little bit of the base on my hand and a little bit of the concealer right next to it," said Cox, who then used the Rare Beauty Liquid Touch Concealer Brush to sweep the creamy concoction over her skin. "I just start painting. I paint under my eyes. And I mix them together because I don't like it to be too thick. I cover up any kind of red stuff. I put it just wherever I need to [because] I don't like to wear a full base."
More from woman&home:
Best mascara (opens in new tab) – lengthen, define and volumise your lashes with our favourite formulas
Best eye cream (opens in new tab): our favourite formulas for every skin type
Best foundation (opens in new tab): our favourite formulas for all skin types
She follows with a believable blush created using Stila Convertible Color Cream Blush. "I put it here on my cheeks. I put it on my nose, my chin and that's that," Cox said.
Next, she plays up her eyes. "I get my favorite eye pencil by Tom Ford. I can't read the name of it cause it's so worn out but it's a bronze color," the star said as she lines along her upper lashliene.
Cox also uses a lighter brown eyeliner shade from NYX Cosmetics on her lower lashline. "It's just a lighter, lighter brown and I put that underneath cause I don't want to look like I have too much makeup on, but I want to outline my bottom lashes," she said.
"Then I curl my lashes because my lashes are really straight. This is a really important step of makeup. This is a Shiseido eyelash curler."
She finishes with a few coats of Marc Jacobs Beauty Velvet Noir Mascara and takes down any shine with Palladio Rice Paper Blotting Sheets "That's it! That's my five minute makeup tip," Cox said of her completed look.
The tutorial proved a hit with her 10.3 million followers, with fellow celebrities also commenting on the post. "Glowing," Octavia Spencer wrote with two heart emojis. "How come we always make a face when we do mascara!?!?" Debra Messing joked.
5 minutes to look this good? Bring it on with these products you can shop now...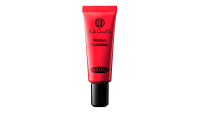 (opens in new tab)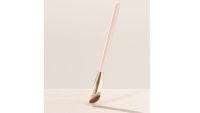 (opens in new tab)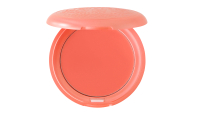 (opens in new tab)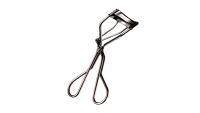 (opens in new tab)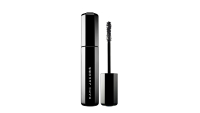 (opens in new tab)
Fiona Embleton is a beauty writer who is now Acting Beauty Editor at Stylist. She is obsessed with Isabel Marant and cats.