Which garden centres are open tomorrow - and is it safe to visit them?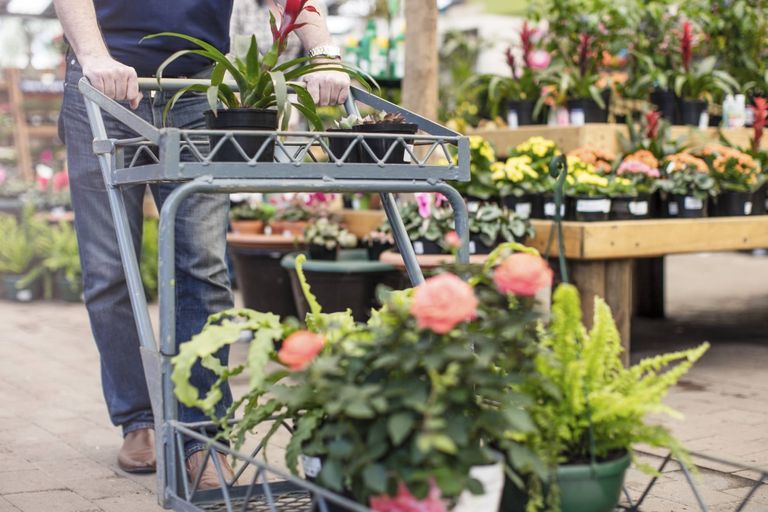 The green-fingered among us are likely itching to visit a garden centre and stock up on supplies. With us spending more time at home than ever before and peak gardening season underway, it's understandable that for many of us gardening has become a daily occurrence.
We've been making do with buying plants online, or opting for flower delivery services to breathe some new life into our gardens, balconies and living spaces, but from tomorrow (Wednesday 13 May) garden centres across the UK will open their doors.
Which garden centres are open tomorrow?
The reopening of garden centres across the UK is going ahead from tomorrow morning - with strict social distancing measures in place. UK garden centres will be open from May 13, bringing them in line with food retailers and food markets, hardware stores and some other retailers. The Welsh government confirmed they would be opening garden centres from Monday 11 May, but the situation in Scotland and Northern Ireland remains unclear.
Horticultural Trades Association (HTA) Chairman, James Barnes, revealed how he believes this will be beneficial for the public.
"Gardening benefits mental health and well-being for so many people isolating at home and the importance of having something to do at home keeps you at home. This is a hugely positive economic move," he said.
MORE:When will hairdressers open again in the UK? We asked the experts when we'll next get a trim
This was reflected in an official statement from the HTA, which read, 'As this is the peak of the garden industry season - 70% of plants are sold between March and June - opening garden centres now will be welcomed by the 23m gardeners in this country and the UK garden industry.'
David Domoney, broadcaster and chartered horticulturalist, also tweeted on the matter. He wrote, 'Our Garden Centres will opening again soon in-line with social distancing guidelines. I've been petitioning Gov't to open them for over a month as I believe that plants and nature are beneficial to our mental & physical wellbeing. Please support your local garden centre.'
Is it safe to visit garden centres and what kind of safety measures are being put in place?
You can expect to see the same measures in garden centres present in supermarkets, including social-distancing tape and Perspex screens on tills, as well as special signage encouraging shoppers to stay alert.
The HTA's statement regarding the safety of visiting garden centres read,"It is good to see that they [the government] have recognised that the physical layout of many garden centres with large open air spaces make them suitable for early reopening. This is something we have highlighted many times to the government at all levels since the start of lockdown.'
MORE:Which houseplant should you buy, according to your star sign?
James further clarified this point, saying, 'The HTA has produced Safe Trading Guidance, which covers all aspects of how garden centres can reopen while ensuring staff and customer safety at all times.'
As with visiting supermarkets and shops, social distancing practices must be observed at all times. The government is recommending that the public wear a face covering and also abide by the following rules.
As well as wearing a face mask or covering, it is equally important that you are:
Regularly washing your hands for 20 seconds at a time
Practising social distancing
Not touching your face
Using your elbow or a tissue to cough and sneeze
Which businesses are likely to stay closed until later this summer?
Restaurants and cafes
Pubs Cinemas, theatres and nightclubs
Clothing and electronics stores
Libraries, community centres, and youth centres
Indoor and outdoor leisure facilities such as bowling alleys, gyms, arcades and soft play facilities
Hotels, hostels, bed and breakfasts, campsites and caravan parks
Places of worship (except for in the instance of funerals)