How to keep your garden healthy while on holiday - 10 fail-safe tips to keep your plants watered and your lawn healthy
Learn how to keep your garden healthy while on holiday with our expert guide. Your future self (and your lawn) will thank you...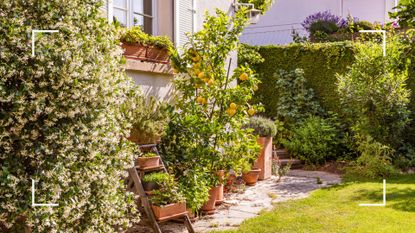 (Image credit: Getty)
Most of us will hardly spare a thought on how to keep our gardens healthy while on holiday. But when you've worked so hard on maintaining your lawn and shrubs throughout the year, the last thing you want is for all your hard work to go to waste.
During hot and dry summers, maintaining your garden is all the more critical - and this doesn't stop when you're away. Ideally, you'd have someone look after it while you're away, but for many, this simply isn't an option. Luckily, there are a few simple steps you can take before you head off to ensure you come home to a beautiful garden. Although many of the garden trends of 2022 are fairly low maintenance, a little advance prep can go a long way.
So whether you're a seasoned gardener or a rookie to the world of gardening, here are all the tips and tricks you need to know, as well as how often you should mow your lawn if you're planning a trip.
How to keep your garden healthy while on holiday
1. Pull up weeds and dead leaves
If any of your plants are looking a little worse for wear, tend to them before you jet off. Weed your garden beds and remove deadheads, particularly perennials.
"Tidy up annuals and perennials, deadheading and cutting back any blooms that look as if they might flower while you're away to give the best chance of a display on your return home," advises Claire Cahill, gardening expert and CEO of the sustainable bird food company, A Little Bird Company.
Now is not the time to plant anything new, or lay new grass either as these will need your attention while you're away. Instead, wait until Autumn.
2. Use a capillary mat to keep plants watered
BBC Gardener's World presenter and Stannah's gardening expert, Mark Lane, recommends using a capillary mat, also known as a self-watering tray for potted plants. These will also work for indoor house plants.
"If you're going away for a period of time, consider placing your plants in a large tray filled with water and capillary matting," he tells us. The plants will take up the water as they need it by capillary action. Placing gravel in the tray will also help keep up the humidity," he advises.
"You can make your own DIY capillary system by filling a large container with water and inserting the end of a piece of string, then placing the other end of the string on the surface of a houseplant's soil. The water will make its way along the string to feed your plant." An iteration of this plant watering hack went viral on TikTok earlier this year, dubbed the 'wick' method.
3. Water your plants just before you go
Water your plants as late as possible before your holiday and then again as soon as you get back. Avoid the temptation to over-water them before you go away - this can damage their roots, and you'll run the risk of spoiling your best garden plants.
"If you can, give everything thorough water, soaking right to the roots of the plants rather than just sprinkling over the soil, and apply a generous mulch of compost around your borders to retain the moisture," advises Claire.
Plants include anything potted, planted, in your greenhouse, or in hanging baskets.
4. Give your lawn a light soak
During extended dry weather periods, it's important to keep your garden nourished. If you're lucky enough to have sprinklers, this could be a solution, but some regions across the UK and US are currently imposing restrictions on the use of sprinklers or hosepipes. In many cases, your lawn can withstand the temperatures for a week or two and while it may go a little brown while you're away, it will quickly bounce back.
If the weather is forecast to be hot and dry, it's recommended that you give your lawn a light soak before you go away. If you're traveling for less than two weeks, this should be ample. If you're away for longer, you might want to consider a timed sprinkler.
Gardening expert and sales director of Rolawn, Jonathan Hill, favors 'sporadic watering' which is good news if you don't have someone to tend to your lawn daily. "An occasional soak is more effective than light daily watering which will not reach far below the surface and will only encourage shallow root growth," he advises.
"The only exception being a newly laid lawn, which can be watered for 28 days after laying to enable it to establish."
5. Avoid mowing your lawn
As tempting as it may seem, avoid mowing your grass before you go away - grass will grow slower during the hot weather, and long grass can withstand dry conditions better than freshly cut grass, which needs more attention.
Jonathan advises that you only mow your lawn when necessary during dry, hot spells. "During summer as the temperatures increase, growth of lawns can slow down. Hence, someone may need to mow your lawn only when necessary and with a sharp blade," he adds.
"If you decide to mow your lawn, make sure you never take more than one-third of the length of the plant off in any one cut. During dry conditions, we also recommend increasing the cutting height slightly as longer grass will help trap moisture by reducing evaporation from the surface and encourage deeper roots to grow; all of which improve drought tolerance."
6. Move your plants into the shade
If you have any plants, water them then move them into the shade before you go, "but be mindful to not keep them sheltered from the much-needed rain," advises Chris Bonnett, founder of Gardening Express. "It's also good to position them all together because it creates a humid microclimate for them."
"Move your houseplants outside in a sheltered position, out of direct sunlight and feed them using a capillary system," agrees Mark.
7. Consider buying a timed irrigation system
Depending on the size of your garden and the length of your holiday, it may be worth installing an irrigation system to ensure everything is kept watered while you're away.
If you have any hosepipe bans in place in your area, a drip system will be your best bet as it's exempt from most bans. Sean Lade, Managing Director of Easy Garden Irrigation explains. "For automatic holiday watering, a drip irrigation system is the most efficient type of automatic watering system and is exempt from hosepipe bans.
"Place drip emitters where you want to deliver water, the root zone of plants. Drip emitters release water slowly, so you can be precise with the amount of water released and it will prevent water runoff," he advises. To avoid wasting water or over-watering your plants, you can also install a timer.
"Invest in a water timer to schedule when your irrigation system turns on and off. The best time to water is either early morning or late evening," he says. "A common upgrade is a rain sensor or moisture sensor to use with the water timer, especially if you plan to go away for an extended period of time. This will ensure you are not overwatering the garden."
8. Mulch your beds
Adding mulch to your soil in advance will help it retain water, keep weeds at bay and help your outdoor plants thrive while you're away. According to Waterwise, using mulch and bark in your garden will help to reduce evaporation by up to 75%.
"A covering of bark or mulch will protect and restore both plant health and the environment as it helps retain moisture, suppresses weeds, and reduce evaporation," explains Jonathan
"Bark and mulch help regulate the soil's temperature and protect plants against extremes. So, while you're away applying a layer of bark or mulch will prevent plants from suffering due to moisture loss during the dry season. An added benefit will be that plant loss is reduced which means the initial outlay, be that time or money, is saved and no further investment is needed to replace them."
To be effective, biodegradable mulches need to be between 5cm to 7.5cm thick; thick layers will help block the sunlight while insulating the soil better.
Even if you're not going on holiday, mulching your beds is an important gardening task to do in August as it's typically the driest month of the year.

9. Harvest ripe crops
Pick all your ripe fruit and vegetables before you go, especially if you're away for an extended period of time as they'll likely be past their best by the time you get back. You can freeze them (or even make batches of jams or sauces - depending on your selection). Jam is the perfect way to preserve large quantities of fruit that would otherwise spoil, plus it makes a sweet thank you gift when packaged up nicely. Just remember to read our guide to fixing common jam mistakes before you get started.
10. Use water retention gels
"These are a great method for reducing the frequency of watering your plants. They hold on to water and release it throughout time, ensuring that the soil remains moist," explains Chris.
These gels are a savvy choice even if you're not going away - while they don't eliminate the need to water your plants completely, they minimize the amount of water that you have to use.
"Water-retentive gels have the capacity to absorb and hold large amounts of water which is slowly released back into compost as plants require it," continues Chris.
"Water-retaining granules can be used in containers and hanging baskets - mix the granules to compost when you are re-potting or planting up a new container. They're excellent for hot, dry summers as well as for when you're going away for a holiday. Some of the greatest water-retaining gels can cut down the number of times you need to water by up to four times while saving you 90% of water.
"Granules swell significantly, so don't exceed the recommended amount when adding them to potting composts."
The above steps should minimize any potential damage to your garden if you're away for a week or so, but if you travel often, you might want to consider making some tweaks to drought-proof your garden generally, so it requires less maintenance through the summer months.
"Instead of using water retaining gels, you can also opt for making your garden more drought tolerant in order to cut down on watering," Chris says. "Effective methods for that are preparing the ground through the addition of organic material or gravel, choosing drought tolerant plants, mulching and collecting water through drain pipes and water butts."
Other ways to make your garden more drought tolerant include re-landscaping it to ensure you have a mixture of soft and hard landscaping or planting hardier plants in the hottest areas, such as succulents, rock garden plants, native shrubs and trees, wildflowers and ornamental grasses. Many of the best outdoor living room ideas incorporate elements of this, too.
Sign up to our free daily email for the latest royal and entertainment news, interesting opinion, expert advice on styling and beauty trends, and no-nonsense guides to the health and wellness questions you want answered.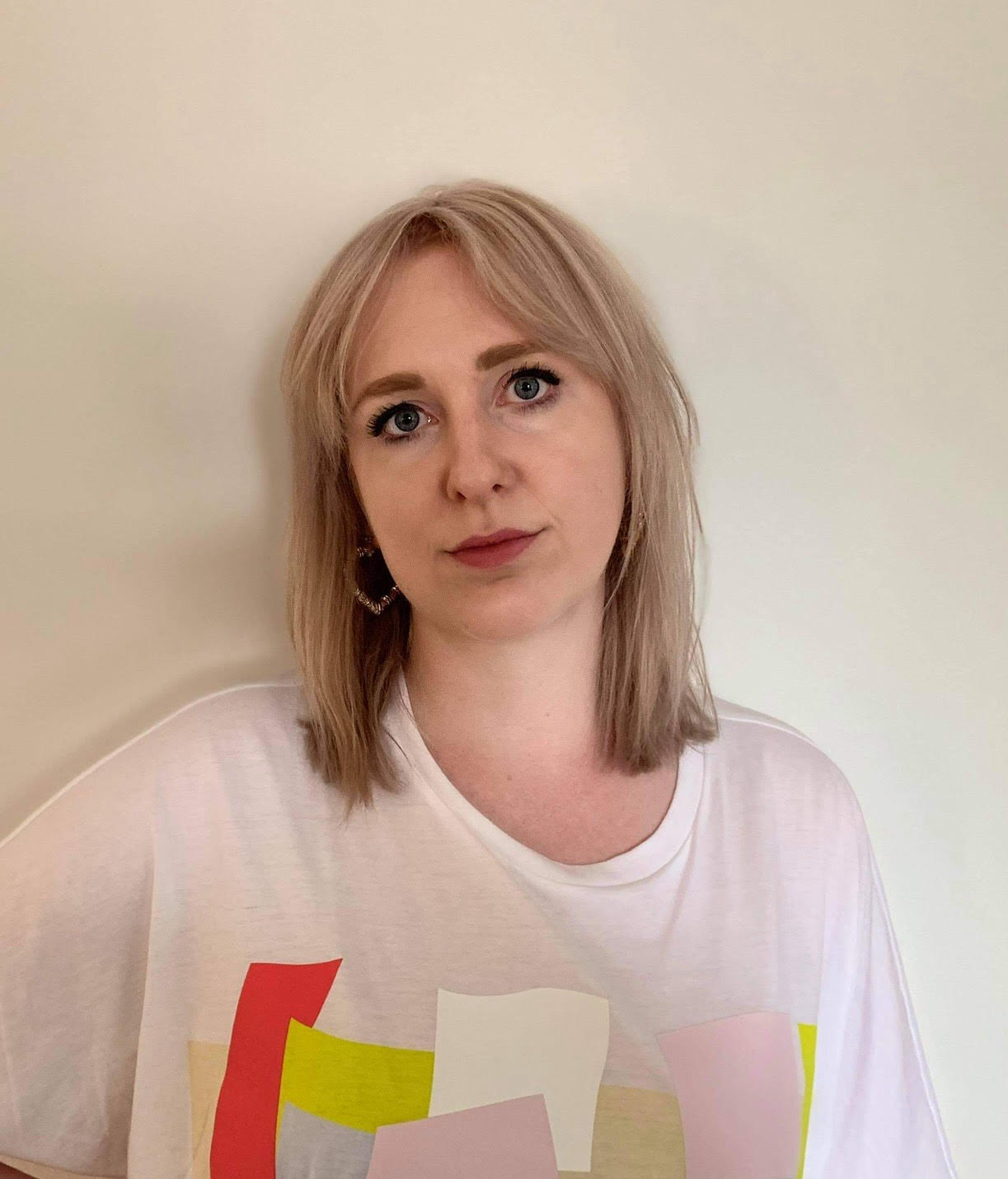 Anna is an editor and journalist, specializing in SEO and digital content production. First carving her career in communications and advertising agencies in Berlin and Barcelona, Anna's former life saw her work for film studios and inside a fashion house, before she moved to Metro.co.uk where her career highlights include heading up the SEO desk during the Covid-19 pandemic. Anna's published work ranges from culture and films to human interest features and live news coverage.

In her spare time, she enjoys watching movies, discovering the next big thing in music, traveling, online shopping, and poring over poetry and magazines. When she's not consuming those things, she's probably writing about them.

Originally from Glasgow, Anna has lived in Berlin, Barcelona, and London, not to mention stints in Guernsey and Athens. When she's not struggling to navigate a new language, she's always chasing the next hot trend and perfect black dress (you can never have too many).