The YouTube channel helping millions of pets with anxiety in lockdown
The YouTube channel that can help relax, de-stress and entertain your pet in lockdown.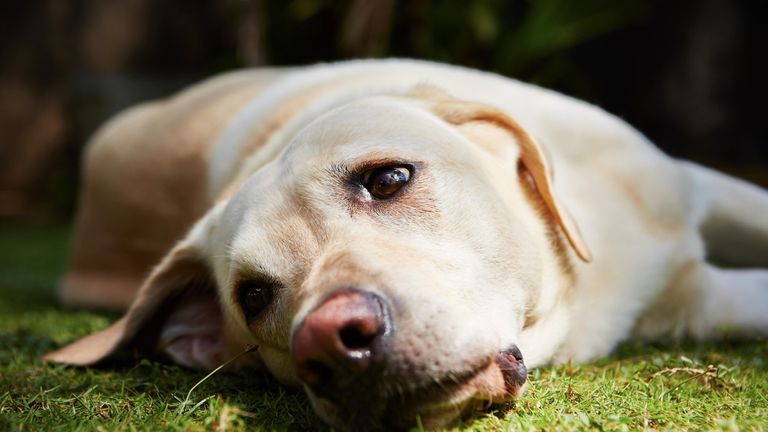 (Image credit: Jaromír Chalabala / Alamy Stock Photo)
A YouTube channel, Relax My Dog/ Relax My Cat, is dedicated to helping millions of anxious pets through lockdown. 
Whether your pet is struggling to relax, is feeling stressed or anxious or is not coping well with the lockdown measures and change of routine, this channel has already helped 20 million pets and their owners restore some normality in their lives.
Aside from showering your furry friend with gifts for pets, with more than eight years of research, the creators behind Relax My Dog have been able to offer something different when it comes to pet entertainment.
They have their own talented composer who has made original and in-house created tracks, videos and Dog TV - and it's so popular, its 20 million subscribers have been watching 1,200 hours of content every month.
READ MORE: Here's how you can help your pets live longer, happier and healthier lives with new site PetsRadar.com
A spokesperson for Relax My Dog said, "This year has needed nothing more than things to help us and our pets relax. During the global pandemic and subsequent lockdown anxiety, Relax My Dog has helped dogs and owners worldwide stay happy, relaxed and even entertained." 
Being at home more than usual might be the best thing to happen to both dog and owner, or it could be something that's been a struggle. In these times, the YouTube channel has proven to be valuable; its relaxation tracks have been detrimental for some owners in keeping their pooches stress-free and happy.
Watch Relax My Dog in action:
But it's not just anxiety, nervousness and new environments that have needed to be tackled, they added, "Boredom and loneliness is something both people and pets have had to deal with during lockdown. This is where Relax My Dog has saved the day again; their many episodes of engaging and exciting Dog TV have kept dogs across the globe entertained and amused in the comfort of their own homes."
READ MORE: Is your dog depressed? How to spot dog depression and why it happens
This year, shelters and breeders across the world have experienced a "Puppy Boom" - a surge in adoption of puppies and dogs that hasn't been experienced before. 
And the channel is a perfect support to new dog owners too. From visits to the vets, bringing them home, fear from fireworks and separation anxiety, you only need to glance at the comments sections of their videos to know how its helped a variety of dog owner dilemmas.
And if you have a stressed or anxious cat, fear not for there is a channel dedicated to help your feline friend too.
Pet depression and what to look out for:
Disinterest: like humans, they may show little interest in things they previously enjoyed
Low energy: they may mope around and not enjoy games
Excessive licking of their paws
Excessive sleeping (whatever is more than normal for them)
Less interaction with other dogs/ cats
A change in eating habits
Flattening of the ears