The new Fifty Shades of Grey book will finally be released this year and fans are freaking out
The next Fifty Shades of Grey book by E.L. James will be published this summer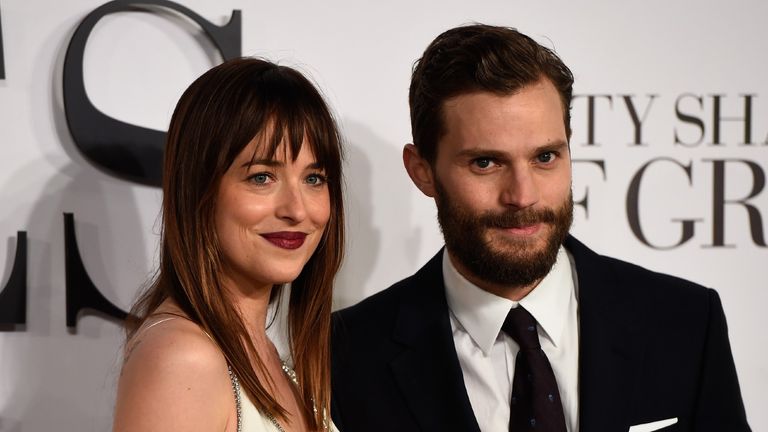 (Image credit: Ian Gavan / Getty Images)
The final installment of the Fifty Shades of Grey book series will be published this year. The novel is called Freed and will be told from Christian's perspective. 
The highly anticipated spin-off book Freed will be released this Summer and will re-tell the story from the perspective of Christian Grey. E.L. James, the author of the series, announced the release date of this new book via Instagram. 
The author stated, 'SAVE THE DATE!! Freed (Fifty Shades Freed as told by Christian) will be with you in North America and the UK on June 1, 2021. Pre-orders will be available shortly at your favorite retailer. Dates for other territories to follow.'
Read more from woman&home:  
• Best vibrator for a buzz alone or with your partner
• Best scented candles for a warm and cozy home this winter
• Best kindles for digital book lovers – we help you decide which one to buy
E.L. James spoke about her excitement about the new book. She stated, "I am thrilled to announce the publication date for Freed. This story has been a labor of love, one that my readers have been eagerly awaiting. For me, just as for Anastasia Steele, Christian is a challenging, infuriating, and endlessly fascinating character. Living in his head is exhausting, but I got to explore aspects of his life in Freed that we only glimpsed in the original trilogy, and to follow his emotional growth in response to Ana's love and compassion."
Famously, Fifty Shades of Grey was originally published as Twilight fan fiction before it underwent a major rewrite to become the series known and loved today. Coincidentally, in 2020, Stephenie Meyer also released a spin-off novel from the Twilight Saga titled Midnight Sun. Meyer's novel also focused on a book from the original series but from the lead male's perspective.
The original series of Fifty Shades of Grey was a resounding success, and the film adaptation of the series was also a box office smash. The first film made over $570 million worldwide, the second made $381 million and the final film made $371 million. The anticipation for this new novel is extremely high, and fans cannot wait until Summer 2021.
One fan exclaimed, 'OH MY GOD, I'M SO EXCITED FOR IT.'  Another fan said that they were extremely excited to finally see the events of the books from Christian's perspective. 'Yes!!!! Finally! I want to know what he talked about with Elena at that dinner! It's been eating at me for years,' they said.