The Queen's grandson-in-law Mike Tindall has candidly opened up about marriage challenges
"A marriage or long-term relationship can't always be roses and rainbows," the father of three revealed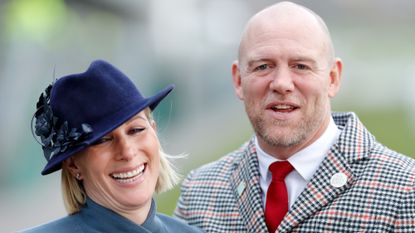 (Image credit: Getty)
Mike Tindall has offered a refreshingly honest take on the highs and lows of marriage.
---
Zara and Mike Tindall have been married for ten years and share three children together, seven-year-old Mia, three-year-old Lena and 7-month-old Lucas. So, if given the chance, would he renew his vows and do it all again?
"Yeah, I think I would," Mike told a special male-focused edition of ITV panel show Loose Women on Friday – partly, he explained, because of the challenges he and Zara have endured over the course of their relationship.
Joining a line-up that included Vernon Kay, Iain Stirling and Ore Oduba for the lunchtime show – which was aptly rebranded as Loose Men for the one-off special – Mike revealed, "A marriage or long-term relationship can't always be roses and rainbows."
He continued, "When you have children, that is a massive shock – change – to your system that you've never experienced and there is going to be those rocky roads.
"There are things that are thrown at you that have to test both of you and that will test that relationship. The thing is no one is right, no one is wrong. You have to work through it together."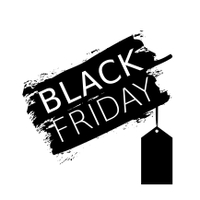 (opens in new tab)
Mike's honestly may not win him favor with all parties, though, as he revealed to the panel that Zara has a tendency to "stay angry" following a fight, while he tends to play the peacekeeper—borrowing from his experience as an England rugby player to make reparations and say "should we have a hug?" once things have simmered down.
Mike appeared on the show in his capacity as a men's mental health campaigner and has previously spoken about his difficulties when adjusting to life after his professional sports career, which ended in 2014.
Revealing that he was in the habit of "saying yes to everything" in an effort to make his life as full as busy and full of distraction as possible, he told the panel, "It was like six months where I really didn't know sort of where I wanted to go. Zara would probably say it was more like a year."
He continued, "It is difficult. I went to work every year for 17 years with 35 to 40 of my best mates. I just used to hang around with them, be like typical blokes all day, every day, and then, one day, you wake up and—if you haven't planned for the future—you wake up and your next six months isn't planned. It's not on your fridge, so your wife can see it.
"Suddenly you're like well actually I don't need to get out of bed today," he added. "I don't need to go to the gym. And suddenly it's quite a lonely place to be. And it doesn't matter how successful your career is."
Mike, Zara and their children live on Princess Anne's Gatcombe Park Estate in rural Gloucestershire.
Admitting that he was hoping his first-born was a boy, Mike also told the panel, "I was really keen on having a boy but then Mia came along. By the time Lena came I wasn't bothered if I had another girl because I'd had this little bundle of joy in Mia. It was happy days."
Mike was granted his wish of a boy eventually, though, as the couple welcomed their third child Lucas in March of this year.
Speaking of the sudden birth of the now-seven-month-old, who was delivered on the floor of the couple's bathroom, Mike revealed: [Zara] was lying on her side saying, 'it's never going to work' then it went and within 20 minutes the baby had come and I was sat on my sofa watching rugby with my little boy."
He then quipped: "I'm no longer surrounded by just women in my house!"
Kate is a freelance contributor to woman&home, covering everything she loves most: fashion, fiction, and fancy face cream. If she's not working, she's probably reading, feeding her online shopping addiction, or judging the taste level of celebrity houses (10/10 for Dakota Johnson, 2/10 for Tan France).

She graduated from Central Saint Martins in 2020 with a BA in fashion journalism, and her byline has also appeared in British Vogue, The Times, and Marie Claire.