Prince William looks just like Prince Louis in newly surfaced childhood photos
A new series of photos reportedly taken at the Sandringham estate in 1990 depict a young Prince William riding a bike with his brother and father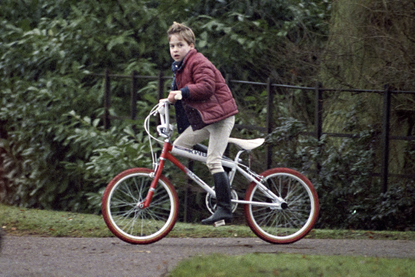 (Image credit: Julian Parker / Contributor)
A series of previously 'forgotten' photos depicting a young Prince William alongside brother Prince Harry and father Prince Charles have just surfaced and royal fans can't contain their excitement.
The newly published photos seem to have been snapped at the Sandringham estate in 1990.
Twitter users noticed a striking resemblance between the young Prince William and his son Prince Louis.
In one of the photos, a young Prince William is seen on a bike in the 1990s while wearing a dark red Parker jacket and riding boots. For the first time ever, the Duke of Cambridge is being compared to his own son Prince Louis, who is four years old.
"Prince William as a young boy [looks] the spitting image of Prince Louis," one Twitter user commented.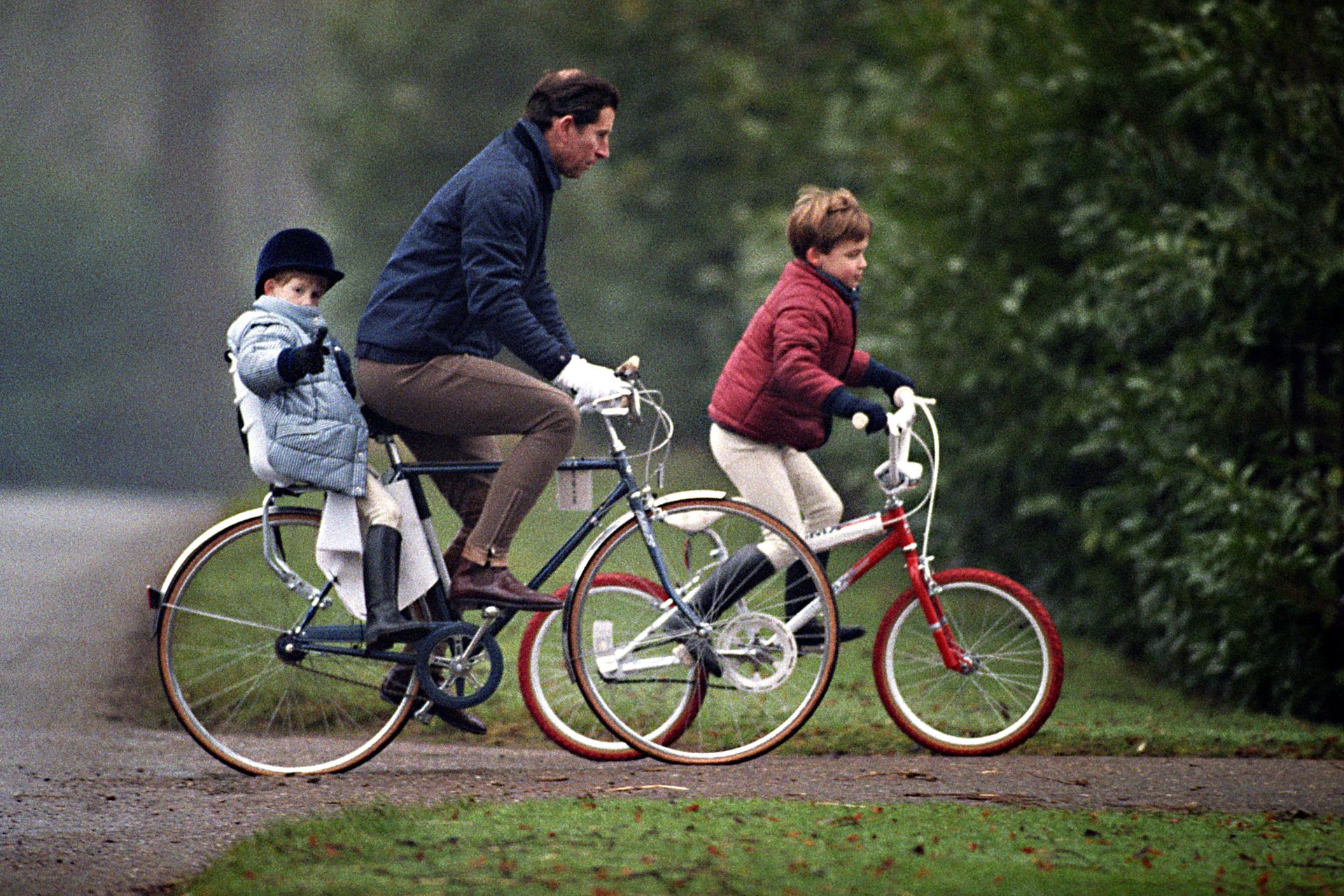 Many specifically called out to a now infamous picture of Prince Louis on the balcony of Buckingham Palace taken during the recent Jubilee when describing the father-son resemblance. In the image, the young royal is also riding a bike and clearly resembles his dad.
Interestingly enough, just a few days ago, a Prince George birthday photo taken by Kate Middleton got fans seeing double as they noticed royal resemblance to his father William, the second-in-line to the throne.
On their official Instagram account, the Duke and Duchess of Cambridge posted a photo of their son the day before he turned nine on July 22nd.
"George is turning 9! 🎂🎈," the social media caption declared simply, alongside a snap of the future King beaming while wearing a sky-blue T-shirt and looking relaxed.
"He looks just like William to me!," a fan wrote in the comments section of the social media platform. "Beautiful boy. Happy birthday PG 🎂."
"What a fantastic photo!," someone else wrote. "George looks so much like his dad. 💙"
A third user jokingly noted, "I think he's better looking than he's father!!❤️"
In another just-unearthed shot from the 1990s, Prince William is again seen on a bike, this time alongside his father Prince Charles. In the photo, Prince Harry is seated behind his dad while the family rides in their Sandrigham Estate.
Any pictures depicting members of the royal family garner much-deserved attention, but there's something to be said about these vintage shots that remind all of the way things were. Here's to hoping the trio will be seen riding bikes together again in the near future.
Anna Rahmanan is a New York-based writer and editor who covers culture, entertainment, food, fashion and travel news. Anna's words have appeared on Time Out New York, the Huffington Post, Fortune, Forbes, Us Weekly, Bon Appetit and Brooklyn Magazine, among other outlets.