Princess Margaret's affair with gardener 17 years younger who was 'just following his heart'
Princess Margaret's love affair with a gardener caused some controversy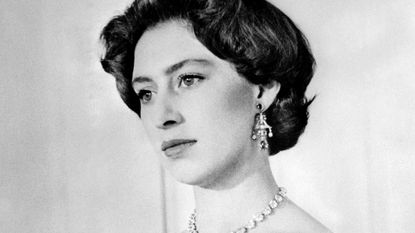 (Image credit: Getty Images)
Princess Margaret had an eight-year romance with a gardener 17 years younger than her, following the breakdown of her marriage to the Earl of Snowdon, Anthony Armstrong-Jones.
Princess Margaret and gardener Roddy Llewellyn dated for around eight years, despite their 17 year age gap.
Princess Margaret and Lord Snowdon announced their separation in 1976, shortly after she was photographed on a romantic vacation with Roddy.
---
After her relationship with Peter Townsend ended in heartbreak when the Queen would not grant her permission to marry the divorced royal equerry, Princess Margaret, who is said to have had a fabulously lavish way of paying for Harrods trips, found love again with Anthony Armstrong-Jones and tied the knot in 1960.
But when their marriage began to hit the rocks, Queen Elizabeth II's younger sister began a fling with gardener Roddy Llewellyn and went on to date him for eight years after, with her marriage to Anthony ending in divorce in 1978.
Roddy was 25-years-old when he and Margaret began their love story, with images of the couple making headlines when they jetted off on a sun-soaked getaway together.
The pair were spotted taking a dip in the ocean together during a romantic trip to Mustique while Princess Margaret was still married to Lord Snowdown, seemingly confirming that Margaret and Roddy were more than just a secret extramarital fling.
Shortly after the photographs hit the papers, a statement was shared by Kensington Palace to confirm that Margaret and Anthony had parted ways, with Margaret reportedly having had a ruthless response to the news he was divorcing her two years later.
"Her royal highness, the Princess Margaret, Countess of Snowdon, and the Earl of Snowdon have mutually agreed to live apart," the statement read.
"The Princess will carry out her public duties and functions unaccompanied by Lord Snowdon. There are no plans for divorce proceedings," the announcement continued.
Meanwhile, Roddy issued his own statement to apologize to Her Majesty the Queen for any upset caused by the paparazzi shots.
"I much regret any embarrassment caused to Her Majesty the Queen and the royal family, for whom I wish to express the greatest respect, admiration and loyalty," he said.
Roddy added, "Could we please be permitted by the media, who have besieged us, to carry on with our work and private lives without further interference."
While Princess Margaret and Roddy's relationship didn't stand the test of time, they did remain together for almost a decade before parting ways, with Roddy going on to marry Tatiana Soskin and welcome three daughters.
Years after their romance, he opened up about his experience with Margaret in a chat with the Telegraph, admitting he was "following his heart" at the time.
He confessed, "I didn't think about the consequences of such a high-profile affair."
"If we all had crystal balls, we'd all know which horse to back, wouldn't we? I was just following my heart."