Princess Eugenie shares previously unseen adorable picture of her parents Prince Andrew and Sarah Ferguson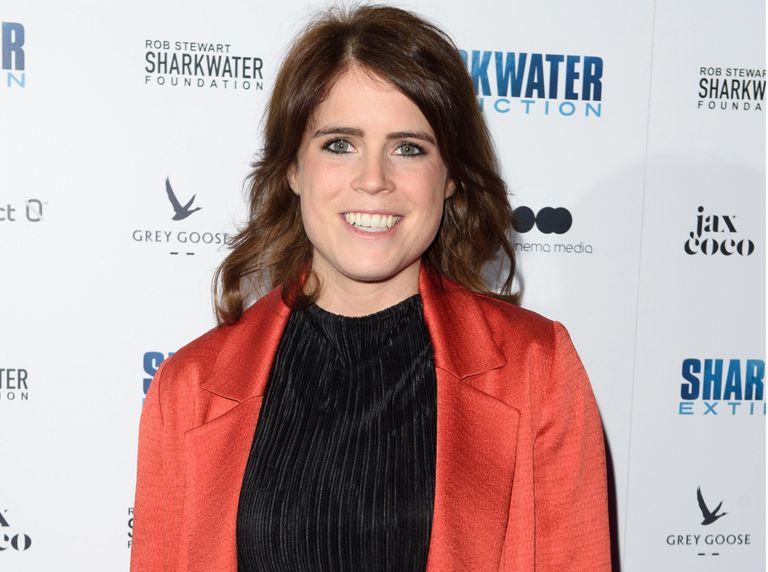 By Amy Hunt
Princess Eugenie has delighted her Instagram followers after sharing a super cute picture of her parents, Sarah Ferguson and Prince Andrew, as young children.
The 28-year-old royal opted to reveal some adorable, never-before-seen photos of her mum and dad in their youth, at the age of around three or four.
Eugenie penned the caption writing, '#tbt to my parents being adorable @sarahferguson15 @hrhthedukeofyork', alongside the sweet photo of her dad cuddling a teddy, dressed in a matching blue and white shorts set that we'd probably recognise better on Prince Louis these days.
MORE:Prince Andrew & Sarah Ferguson - the history of their relationship
In the adjacent picture, Sarah Ferguson is seen in a similar shorts and jumper outfit, although the Duchess appears to be sitting outside in amongst the grass and dirt.
Princess Eugenie's 645,000 followers loved seeing the cute snapshot of her famous parents, Sarah Ferguson and Prince Andrews, as children, with many commenting to share how sweet they found it.
One said, 'Awwwwwe so cute😍😍😂😂', while another wrote, 'This is seriously the sweetest!! Love it!!'. And a third told Eugenie, 'Aww.. love photos like these. Thanks for sharing!!!'
As to who they thought looked the most adorable, many reckoned that Fergie won the battle there.
Another fan said, 'Shut the front door!! Your mom was adorable!! 💕', as a second agreed saying, 'Omg. Your mom was and still is too cute! 💜'.
However, some disagreed claiming that Prince Andrew's baby picture was the sweetest. One follower said, 'Your father's picture is especially adorable!'
In the comments section, some other fans of the former royal couple went even further, to admit that they'd love to see Princess Eugenie's parents actually reunite.
One eager follower said, 'They should get back together they're made for each other ❤️❤️', and another agreed commenting, '❤️❤️ Thanks for sharing !! I hope they remarry !!'
While Fergie and Andrew may not be getting back together any time soon, the pair, and their daughters, have regularly spoken about their enduring friendship in the year since their 1996 divorce.
In an interview last year, the Duchess of York admitted that marrying her former husband was the best thing she'd ever done.
She said, "He is a total gentlemen. He is one of the kindest people ever.
"Certainly the best thing I have ever done is marry him in 1986. My love for Andrew conquered everything."