Princesses Beatrice and Eugenie pictured dancing the night away at Celine Dion concert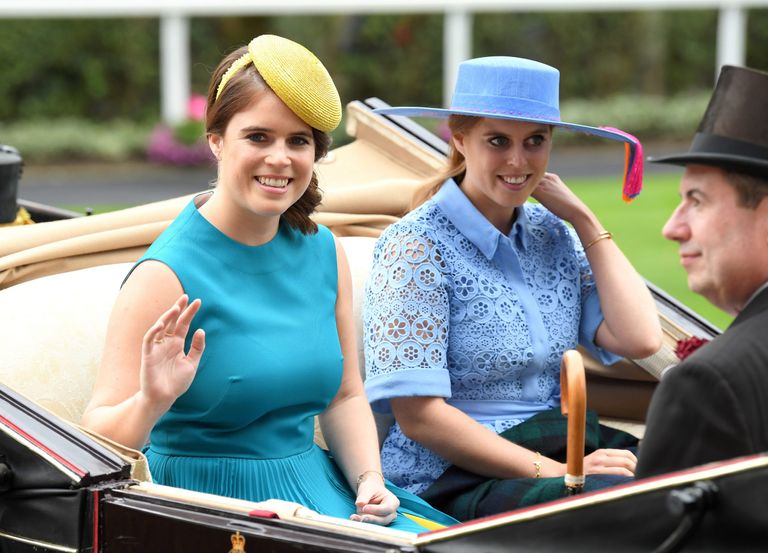 By Amy Hunt
Princess Beatrice and Princess Eugenie proved that they like to let their hair down as much as anyone over the weekend.
The York sisters enjoyed a fun night out on Saturday, as they attended the musical festival British Summer Time, a concert in Hyde Park.
The sister appeared to be in some kind of private, VIP area, and looked to be joined by a group of friends, as they danced to the headline act that evening - none other than Celine Dion.
At various points in the night Beatrice and Eugenie were seen recording the event on their phones, or taking pictures - perhaps for their social media pages.
MORE:Princess Eugenie reveals the important change she's made to her life recently
Beatrice was also spotted signing along to one of Celine's biggest hits - because who can resist a singalong to one of the world's biggest stars?
Both of the Princesses decided on pretty, printed shirt dresses for the summer evening out, with Eugenie adding her rounded sunglasses to her look as the sun set. Beatrice finished off her look with a pair of comfy white trainers.
The exciting concert was practically in the sisters back garden. At the moment, it's believed that Eugenie lives with her husband Jack Brooksbank in Ivy Cottage, in the grounds of Kensington Palace. Hyde Park is just a quick stroll from Eugenie's back garden!
And it's reported that Princess Beatrice currently resides in St. James's Palace, which is also just a stone's throw from Hyde Park.
MORE:Why Prince Edward and Sophie Wessex didn't share a public kiss on their wedding day
Beatrice was joined by her boyfriend, Edoard Mapelli Mozzi at the end of the night, with the Daily Express reporting that the couple then headed for a late dinner at celebrity hotspot Chiltern Firehouse.
Princess Eugenie's husband Jack didn't appear to be at the concert however