Meghan Markle and Prince Harry invite unusual guest to their May wedding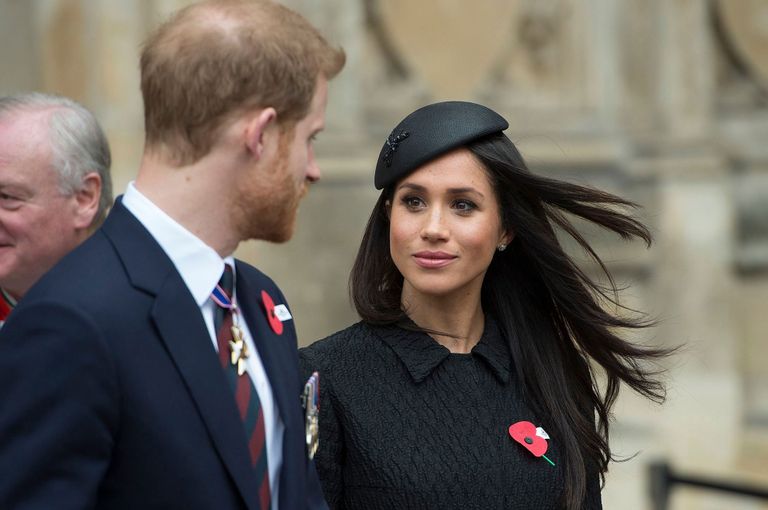 It's perhaps the biggest event of the year - and so you'll likely be counting yourself lucky if you've received an invitation to Prince Harry and Meghan Markle's 19th May wedding.
While most of the invitations are restricted to family and friends of the couple, a further 2,600 civilians have also been fortunate enough to have been sent a coveted invite to the highly-anticipated wedding.
And one person lucky enough to be one of the chosen is Debra Green. Debra has won an OBE for her charity work, running Christian charity Reclaim Our Communities. The charity is aimed at reducing crime on the streets.
But while deserved attendee Debra is looking forward to the big day, she's also bringing along her daughter, Sarah Mhlanga. And ironically, Sarah works as a professional Meghan Markle lookalike.
Speaking to the Mirror, Sarah spoke of her excitement at attending the event of the year - alongside Meghan, the person she's arguably making a living from.
She said, ""When the letter for mum to attend the wedding arrived we couldn't believe it. It's such an honour. She works so hard for the charity. I was thrilled when mum was invited and asked me to be her plus one,"
"Meghan has changed my life and so it is fitting that I will get to see her on her wedding day, I'm so excited." 35-year-old Sarah went on to joke, "Hopefully I won't get mistaken for the real Meghan."
Sarah Mhlanga revealed that since Meghan announced her engagement to Harry, work for her has been non-stop.
She said, "Meghan-mania has gripped the whole country but I'm loving it. I've been so busy."
However, the mum-of-two appears to be as charitable as the lady she impersonates, also working as a Youth Development Worker with her mother's charity.
In fact, the Meghan Markle lookalike won't even be able to see out the evening celebrating the union of the royal couple. She shared that she'll instead be heading to a booking herself, on the evening of 19th May.
In a previous interview, Sarah revealed that her work as Meghan began soon after the royal couple's engagement announcement, with people constantly stopping her to ask if she is Meghan.
She told The Sun, "Since the engagement and non-stop press coverage of Meghan and Harry I am being stopped half a dozen times a day by strangers,
"People in Tescos, mums and dads on the school run, and retirees are all eager to tell me I look like her - or ask me if I am Meghan.
Let's hope Harry doesn't confuse the two ladies on the big day!