Kate Middleton and Prince William's weird twist of fate will make you believe in true love
Prince William and Kate Middleton's paths crossed in the sweetest way a decade before they met at university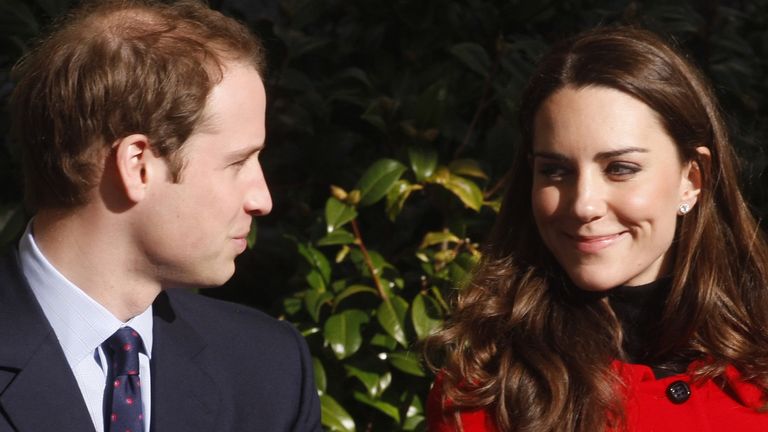 (Image credit: Photo credit should read DANNY LAWSON/AFP via Getty Images)
Kate Middleton and Prince William's paths crossed in a strange twist of fate years before they met properly at university.
Kate Middleton and Prince William's weird twist of fate years before they met as university students will make you believe in fairytales.
The Duke and Duchess of Cambridge, who will celebrate 11 years of marriage this month, were once in the same place at the same time when they were just school kids.
This royal news comes after Kate Middleton's clubbing outfits from her pre-royal party days went viral.
---
When Kate and William were young pupils at their separate schools, their paths in the sweetest way.
Catherine attended St Andrews Prep School in Berkshire as a little girl, while Prince William was a student at Ludgrove School nearby.
The iconic royal couple famously became friends when and sparked the start of their romance when they went to the University of St Andrews in Scotland but they may have actually met years before, according to a royal expert.
Author, Katie Nicholl, has recounted how William paid a visit to Kate's school for a rugby match, when they were both just nine-years-old—however we don't know if the two of them spoke that day.
"Nearby Ludgrove Prep school would often play matches against St. Andrew's Prep, and there was much excitement when Prince William, a left back on Ludgrove's Colts team, came to St. Andrew's to play a hockey match when he was nine years old," Katie penned in her book, Kate: The Future Queen.
Having had a close encounter at school, Kate and Wills, who now share three children and live in London's Kensington Palace, went on to find love at university and even shared sweet details of how their relationship developed from friendship to romance during their 2010 engagement interview.
Ahead of their April 2011 wedding at Westminster Abbey, the royal love birds sat down with Tom Bradby.
"We obviously met at university - at St Andrews we were friends for over a year first and it just sort of blossomed from then on," William said as he recalled their journey to love
"We just spent more time with each other had a good giggle, had lots of fun and realised we shared the same interests and had a really good time."