How much did Princess Diana's wedding dress cost and where is it now?
How much did Princess Diana's wedding dress cost? Everything you need to know about her iconic gown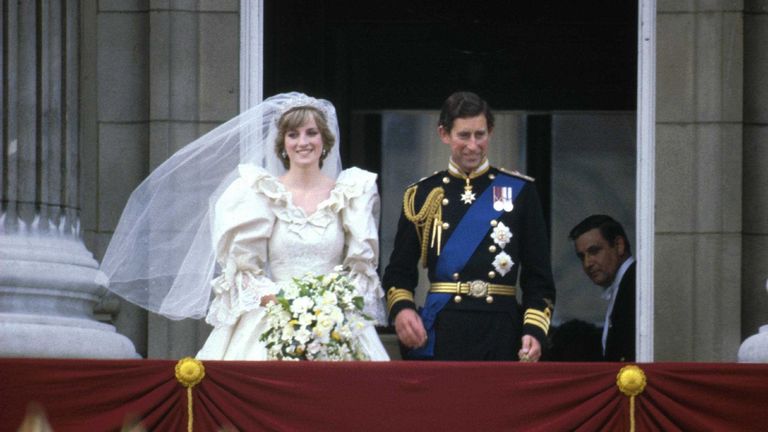 (Image credit: Getty)
She married Prince Charles in 1981, but how much did Princess Diana's wedding dress cost?
The gown, which was made of ivory silk taffeta and antique lace and featured a 25 foot train, was considered one of the most closely guarded secrets in fashion history.
The dress immediately became one of the most famous in the world and set the popular fashion trend of large puffed sleeves.
We know that Meghan Markle and Kate Middleton's wedding dresses cost hundreds of thousands, but just how much did Diana's cost?
How much did Princess Diana's wedding dress cost?
Diana's dress was designed by husband and wife, David and Elizabeth Emanuel and was valued at £9000 in 1981, when she got married.
However, the gown was valued at a whopping £151,000 in 2019, making it one of the most expensive royal wedding dresses.
The Emanuels described the dress as something that "was going to go down in history, but also something that Diana loved."
Diana chose the Emanuels to make her wedding dress because she liked a chiffon blouse they designed for her formal photo session with Lord Snowdon.
The gown also featured and impressive 10,000 pearls and she had silk shoes to match.
More from Woman&Home:
Where is Princess Diana's wedding dress now?
When a royal bride gets married, it's quite customary for her wedding dress to go on exhibition shortly after the wedding day.
Diana's dress was displayed for a while at Althorp House, where she is buried, and it went on tour for a few years during the Diana: A Celebration exhibit.
However, in 2014, as stipulated in Princess Diana's will, the dress was passed down to her sons Prince William and Prince Harry after Harry's 30th birthday.
It is likely the public won't get the chance to see her dress again as it is now privately owned by the princes.
Why was Princess Diana's dress creased?
Designers David and Elizabeth reportedly realised too late that they hadn't allowed for the train's length in relation to the size of the glass coach Diana and her father rode in to the ceremony. 
Diana and her father, John Spencer, found it difficult to fit inside the glass coach, meaning the train of her dress got creased. 
This is why the dress was visibly wrinkled when she arrived at the cathedral.
Elizabeth Emanuel has since confessed that when she and her husband David were designing the gown, they anticipated it would "crease a bit".
Speaking on ITV's Invitation to the Royal Wedding, she said: "I was horrified, really, because it was quite a lot of creasing. It was a lot more than we thought."
She added: "I remember whispering to David: 'Oh my God, it's creased.' I thought, 'We've got to straighten out that dress'."
Luckily, they attended the wedding so were on hand for to correct the wardrobe malfunction.