You may have missed this touching tribute to Princess Diana in Harry and Meghan's newest photo of Archie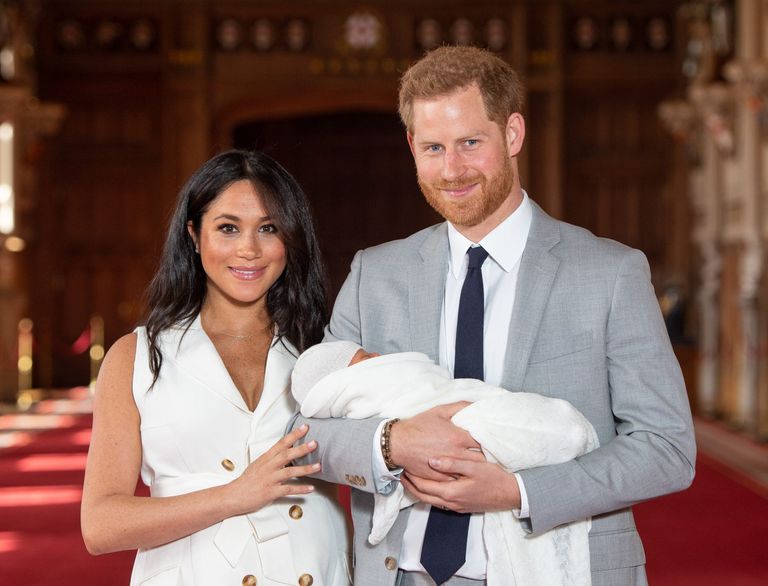 Yesterday, the Duke and Duchess of Sussex celebrated Mother's Day in America by sharing an adorable photo of their new baby son on their Instagram account.
The sweet picture, which has gathered over 1.8 million likes, shows new mum Meghan holding baby Archie's feet, with him wrapped in a soft cream blanket.
And while fans loved the adorable photo of the new mother and son, there was also a subtle reference to Prince Harry's late mother, and Archie's grandmother, Princess Diana, in the photo too.
Prince Harry and Meghan's photo was taken against a backdrop of bright purple forget-me-nots, reportedly, Princess Diana's favourite flower.
A few fans on the post realised the touching connection on Mother's Day, with one commenting, 'Are those forget me nots in the background? Diana's favourite flower? Touching. Happy Mother's Day,'
While another few fans said, 'So sweet to pay tribute to Lady Diana, Meghan', and another wrote, 'what a sweet tribute to Princess Diana'.
But of course, this isn't the first time the royal couple have paid tribute to Harry's late mother through the medium of flowers.
Included in Meghan's wedding bouquet back in May 2018 were forget-me-nots too. At the time, the palace said, "The couple specifically chose them to be included in Ms. Markle's bouquet to honour the memory of the late Princess on this special day."
Meghan and Harry also penned a heartfelt message to go alongside the Mother's Day photo, poignantly paying tribute to "lost but forever remembered" mothers.
They wrote, 'Paying tribute to all mothers today - past, present, mothers-to-be, and those lost but forever remembered. We honor and celebrate each and every one of you.
'Today is Mother's Day in the United States, Canada, Australia, New Zealand, South Africa, Kenya, Japan, and several countries across Europe. This is the first Mother's Day for The Duchess of Sussex.'
The Sussex Royal Instagram also quoted a poem, reading, 'Quote from "lands" by @nayyirah.waheed:
my
mother
was
my first country;
the first place i ever lived.'