Future king Prince William is warned to 'think of the bigger picture' and rise above his feud with Prince Harry
A royal expert weighs in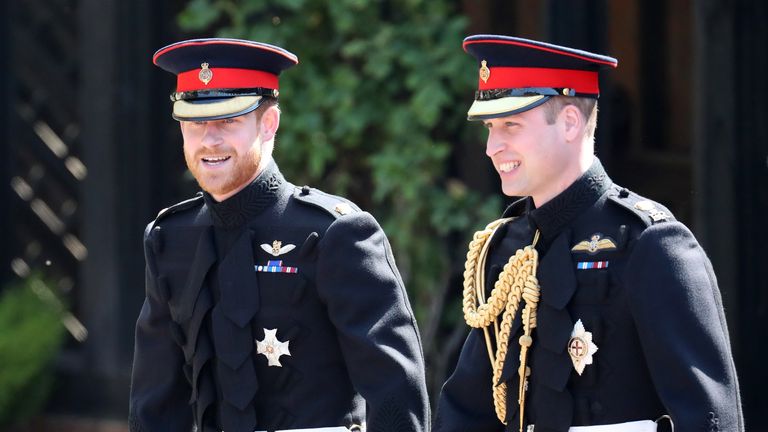 (Image credit: Photo by Jane Barlow - WPA Pool/Getty Images)
The Duke of Cambridge must not be tempted to get involved in another feud with his brother, Prince Harry, following the bombshell Oprah interview.
The brothers had only just got back in touch before Christmas, and now Prince Harry and Meghan Markle's bombshell Oprah interview has brought Prince Harry and Prince William's relationship back into question.
Despite his wife being dragged into the drama - with claims Kate Middleton made Meghan Markle cry in the run-up to her 2018 wedding - royal biographer and expert, Duncan Larcombe has warned Prince William he must avoid another royal feud with his brother.
Writing in his Woman column, Duncan says, "Prince William must let his head rule his heart, now that Harry and Meghan have passed the point of no return.
"No matter how tempted he must be to tear a strip off his younger brother, the future king must focus on the bigger picture. While Harry is now free to do and say what he likes, William remains constrained by the confines of royal life."
More from Woman&Home:
The boys have always had an incredibly close bond, largely due to the shared trauma of losing their mother, Princess Diana, at a young age. And Duncan says it's incredibly sad to see them become so distant.
Duncan explains, "The bond between the boys runs deep, with my Palace mole telling me, 'The trauma and sadness they shared as teenagers cemented them forever. After finding Meghan, Harry's life took an unexpected turn that has clearly tested the bond to its absolute limit."
Although the frost between the boys was starting to thaw, with rumours they'd been in touch over Christmas and would reunite to unveil a statue of their mother in the summer, this has "done nothing to soothe the rift," according to Duncan.
But, Prince William must put his personal feelings to one side for the sake of his family.
"It is unthinkable that the future king could risk being dragged into a transatlantic popularity contest," says Duncan.
Now, the Duke must focus on the important work his family are doing.
Duncan adds, "William needs to leave Harry and Meghan to carve out the future they have chosen. He and Kate can focus on their own work as royals and continuing the family legacy that Harry has turned his back on."