Duchess of Sussex shares rare pre-royal throwback photo for this special reason
It was taken before she met Harry...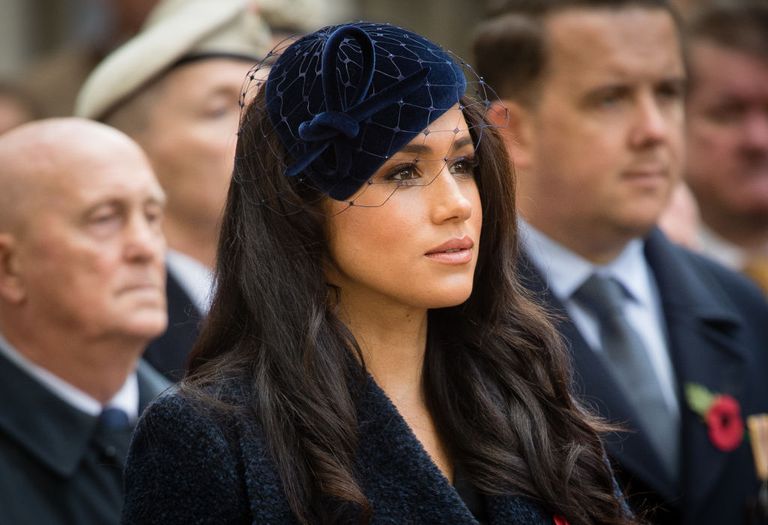 The Duchess of Sussex chose to honour servicemen and women from across the US in a heartfelt post on her shared Instagram, Sussex Royal.
After marking Remembrance Sunday, the Duchess of Sussex chose to honour Veterans Day the day after.
This is one of the rare occasions where she's shared a photo from before she was a member of the Royal Family.
The Sussex Royal Instagram account shared a photo carousel in honour of Veterans Day, including an image of Meghan visiting some of the Armed Forces in America.
Their caption read, 'Today is Remembrance Day and also Veterans Day in the United States, a day to honour those who have bravely served in the Armed Forces.
'Thank you to all, for your service, sacrifice and commitment. It has been an important week to recognise those who serve (and have served) as well as to acknowledge their families.'
It went on to explain Meghan's role in the United Service Organisation, as it was revealed she went on tour with the United Service Organisation in 2014.
'In 2014, The (now) Duchess of Sussex proudly went on @TheUSO tour with the Chairman of The Joint Chiefs of Staff, visiting troops in five countries: Spain, Italy, Turkey, Afghanistan and the United Kingdom. During this tour, The Duchess met with service personnel and their families and she was proud to recognise their service to the country.
'At the time, The Duchess said, "I have always had such a profound respect for our nation's troops and military families. I cannot thank them enough for everything they do for us."'
MORE:Prince William told Olivia Colman he wasn't a fan of The Crown
Last Thursday, the Duke and Duchess of Sussex shared an in tune moment at Westminster Abbey's Field of Remembrance, before the post about Veterans Day went up on their official profile.
Many fans praised Sussex Royal for the post. One said, 'You do the UK and your homeland USA proud never forget that you are doing a great job honouring military veterans past and present'
Another added, 'Thank you for recognizing our Veterans Day as well! Love the throwback to Meghan being her awesome self even before she met Harry'
And a third said, 'Thank you for the lovely post in recognition of Remembrance Day and Veterans Day. Thank you to all who have given your service.'