Duchess of Sussex announces fashion collaboration with Marks & Spencer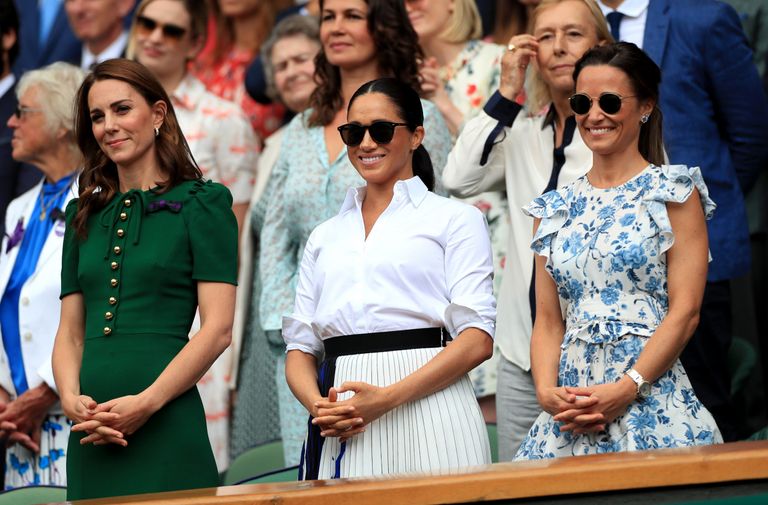 The Duchess of Sussex has announced that she will be launching a fashion line with retailer Marks & Spencer, as well as John Lewis & Partners, Jigsaw and designer Mischa Nonoo later this year.
The news was shared on the September issue of British Vogue, which the Duchess guest edited, as she explained that the line will be a capsule collection of workwear to benefit the charity Smart Works.
The Duchess is a patron of the nationwide charity, which helps unemployed and vulnerable women back into the workplace by dressing and coaching them.
READ MORE: Why Duchess Meghan chose these inspirational women for her guest-edited Vogue cover
The project will help the charity on the one-for-one model – every time a customer purchases an item, the initiative's partners will donate one.
In the magazine, Duchess Meghan wrote: 'When you walk into a Smart Works space you're met with racks of clothing and an array of bags and shoes.
'Sometimes, however, it can be a potpourri of mismatched sizes and colours, not always the right stylistic choices or range of sizes.
'To help with this, I asked Marks & Spencer, John Lewis & Partners, Jigsaw and my friends, the designer Mischa Nonoo, if they were willing to design a capsule collection of more classic options for a workwear wardrobe.
'Taking the idea further, many of the brands agreed to use the one-for-one model: for each item purchased by a customer, one is donated to the charity. Not only does this allow us to be part of each other's story, it reminds us we are in it together.'
READ MORE: Why Duchess Meghan refused to be on the cover of Vogue
The Duchess has become a big fan of the British high street, and especially M&S fashion, since she moved to this side of the pond - from the £6 tights she doesn't live without, to the £35 bell sleeve navy jumper that quickly sold out after she wore it.
According to a royal source who spoke to the Daily Mail, the idea for the project was Meghan's and the collection will be available later this year.
No other details about the collection are available at the moment but we can't wait to see it!