Opinion: As a woman, going gray is news. But would the same be said in an article about Brad Pitt?!
Writer Emma Reed reflects on Andie Macdowell's latest comments about how 'kind' people have been about her letting her hair go gray...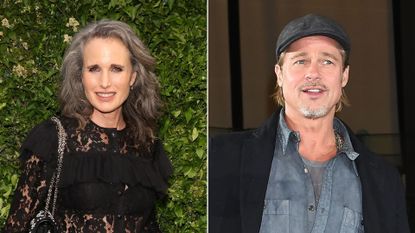 (Image credit: Taylor Hill/Getty Images/Jun Sato/WireImage)
A couple of weeks ago, I sat in the chair of doom at the hairdressers.
Ricocheting off the ranks of mirrors were words such as 'buttery blonde,' 'bitter chocolate' and 'burnt toffee.' Hair color trends as a culinary experience. I stared at the stubborn patch of what I can only describe as 'colander gray,' aglow in the mood lighting, conveniently situated just where my hair parts. I wondered if I might be ejected for the crime of wilful neglect of follicles.
"I need to book in for a color," I splurged, stating the obvious to my hairdresser, in case she thought I was unaware such sorcery existed. "Or," I mused, "I wonder if I should submit to the gray…?" I could almost detect the sound of color charts crashing to the floor. "Oh my god, no! You are so not ready to transition to gray hair," was her emphatic reply. Relieved she had validated my own thoughts, I chose to ignore her vested interest in me constantly pitching up in search of the perfect brunette hue.
As a woman, going gray is news, despite its universality. God forbid that you've been ensnared in the aging process and, shock horror, made it visible! If you are going to go there, at least make it pleasant for all the onlookers so as not to offend or remind them of their mortality. That's the not-so-subtle message conveyed. Take Andie Macdowell. Admittedly, one of her trademarks was her cascade of dark coils, but there's been an alarming focus on her letting her hair go gray and her surprise at how 'kind' people have been about it in her latest interview. Can you imagine this being the focus of an article about Brad Pitt? No.
To some extent, we're all ensnared in this insidious conditioning (excuse the hair pun). During the pandemic, when many of us were forced into embracing our inner graying wild-haired witch tendencies, you could feel the collective horror at watching the spread of Emily Maitlis's roots on Newsnight and the subsequent relief after a color refresh. Our hair scares aren't played out on national TV, but reactions on a localized level are troubling.
I've noticed that on those days when I haven't asphyxiated myself on the fumes of the best root touch up and rubbed my forehead raw to avoid the 'Lego look,' I inevitably bump into someone I know. Without fail, I notice their eyes drift up to my gray patch as though there is something alien nestling on my head. My eyes track theirs. Sometimes, I'm tempted to feign mock horror, adapting Andie Macdowell's Four Weddings and a Funeral line: "Am I gray? I hadn't noticed!" I feel I have somehow affronted their moral sensibilities, marred their trip out by confronting them with the fact that we are, whisper it, aging, and that sometimes I lose the will to spend hours and pounds in a chair praying that I'm not going to emerge with the violet halo that one hairdresser assured me was needed to stop my hair looking bland.
---
I know plenty of women who have embraced gray and look amazing. They've retained their very full lives and careers and not turned into Tangled's Mother Gothel. It has given many an arguably cooler edge. Therein lies the problem for me. Much as I'd like to, I'm never going to be able to rock an icy crop. Like Nora Ephron was, I'm worried about my neck, and I don't possess the enviable bone structure of a Scandinavian. My gray girl crush is Christine Lagarde, President of the European Central Bank, but I don't have the bearing of a former synchronized swimmer or the formidable brain power under that chic but cool hair.
Blondes can at least go gently into gray with new methods such as herringbone highlights. But as a curly brunette, it's tricky, no matter how I try and train my insistent streak for Cruella De Vil vibes. With my olive skin, I'm worried that I'll be more Ford Fiesta gray than Alfa Romeo. My mother, now 79, has, over the years, managed to go from deep brunette to blonde, but her coloring is very different from mine. I don't have the luxurious tresses that seem to abound today, which I've come to realize like so many other things are clip-on and false. What I have lucked out on is good skin, thanks to my skincare routine and genes. I'm told I look younger than I am as evidenced by a recent unsolicited message from a sugar daddy. Being brunette is part of my identity much more than I thought it was.
I'm not ready to go all out gray yet with its tortuous transition process. For now, I'm going to stick my roots in the sand, ostrich-like, pretending it's not happening until I find the holy grail of hairdressers who can turn me into Andie Macdowell.
Sign up to our free daily email for the latest royal and entertainment news, interesting opinion, expert advice on styling and beauty trends, and no-nonsense guides to the health and wellness questions you want answered.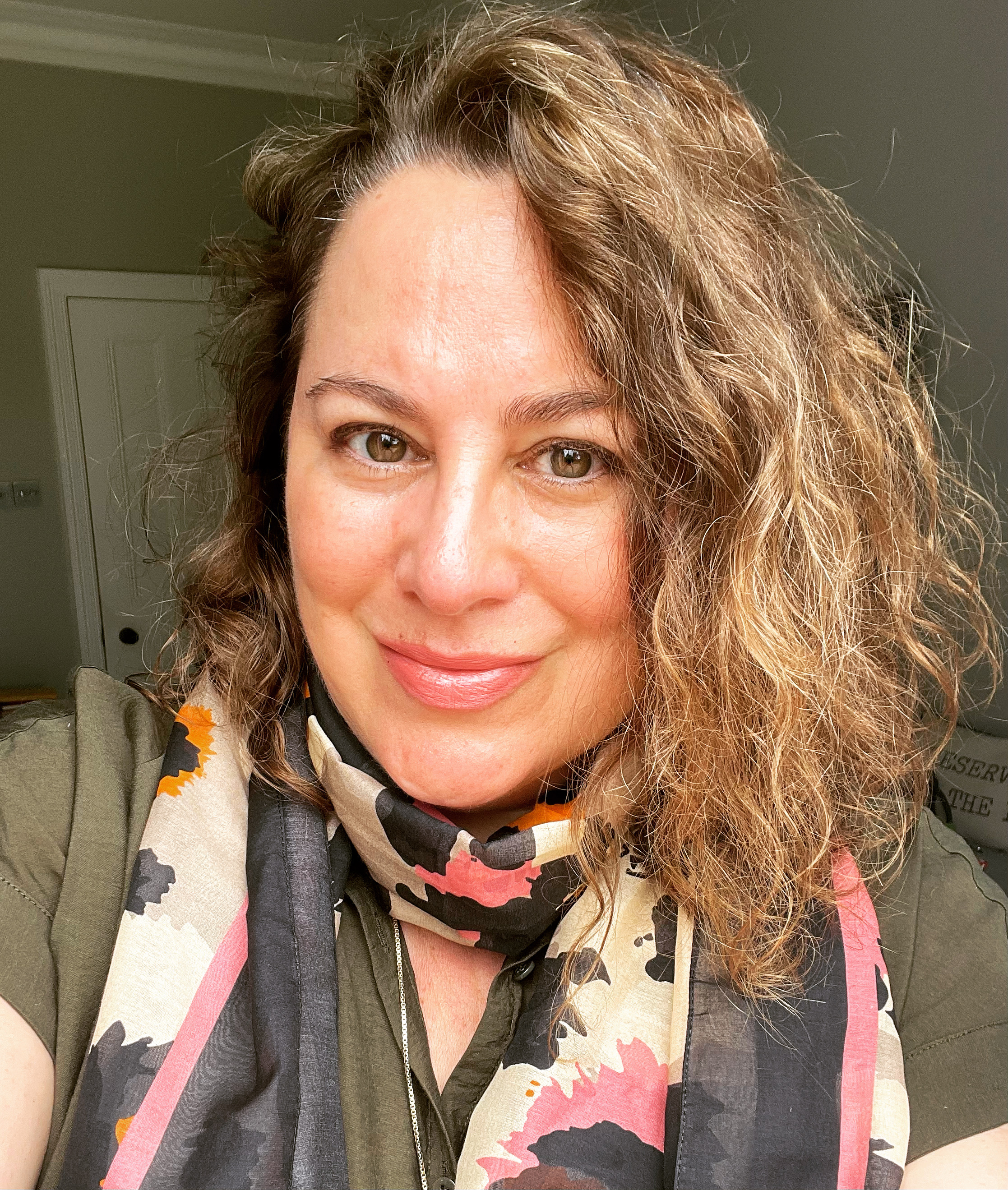 Emma is a freelance journalist who writes about lifestyle topics, education, and family for the likes of The Telegraph, The i Paper, Metro, Psychologies, Woman's Own, and woman&home.
In 2020 she was longlisted in the Bradt Guides New Travel Writer competition.
Prior to pursuing her true passion, she had a career as a litigation lawyer in the City, but it killed her soul, now like many journalists, she's attempting to write a book of her own.