The new bagel seasoning trend that you'll love (or hate)
Would you try this unusual culinary combination?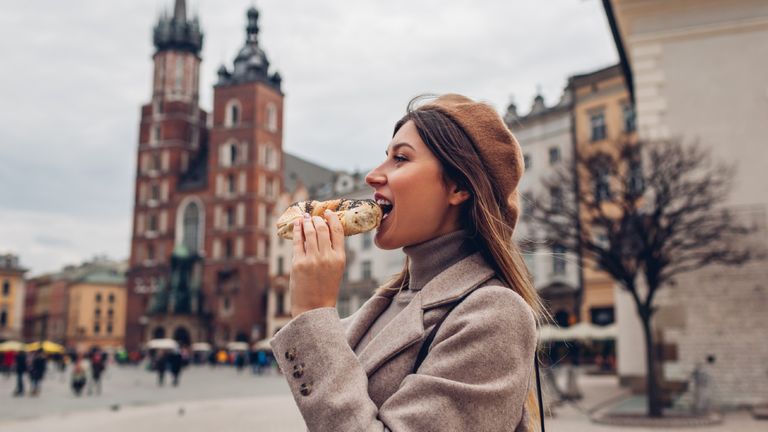 (Image credit: Getty Images)
Bagel seasoning has become a huge trend recently. From TikTokers to chefs, everyone seems to be including the seasoning as a special ingredient to every recipe. But would you try the latest trend?
Bagel seasoning typically consists of various herbs and seeds that come together to make a delicious savory flavor that you can add to just about anything. Trader Joe's recipe for their "Everything but the Bagel Seasoning" includes sesame seeds, garlic, onion, salt, and poppy seeds.
On TikTok, multiple creators who have been desperate to get their hands on some decent bagel seasoning and tutorials have been cropping up where TikTokers share their recipes.
Read more from Woman & Home:
• Best winter coats for women to see you through a cold spell in style
• The best scented candles for a warm and cosy home this winter
• Best Readers for literary lovers to buy now - from Kindles to Kobo devices
But has the trend gone too far?
Jeni's Splendid Ice Creams has just launched a new ice cream that is — you guessed it — bagel seasoning flavored!
On their Instagram, the brand announced, "It's schmear! The flavor you never knew you wanted. Everything Bagel ice cream! Buttery streusel laden with sesame, poppy seeds — and yes, onions and garlic — woven throughout subtly sweet cream cheese ice cream."
Using a cream cheese ice cream makes total sense. We've had cheesecake, so we know that cream cheese is delicious in a dessert. But onion and garlic...in ice cream? Really?
Although it sounds bizarre, sweet and savory are famously good pals; look at the classic PB & J. But then again, Kool-Aid pickles used to be a thing, so maybe not?
Fans of Jeni's Ice Cream have gone wild for this announcement. One eager fan commented, "Where can I find this nowwwww!?" another agreed and wrote, "The flavor you never knew you wanted" (...but is about to blow your mind) seems to be y'all's specialty. I'm in!"
However, some people are more dubious about this unlikely flavor combination. One Instagrammer commented, "I'm calling the police." Another commenter wrote, "Literally just bring back bananas and honey. I didn't ask for this evil."
One commenter joked, "I eat an everything bagel with turkey every day. Would you recommend pairing a little deli meat with this?" Great question — we have no idea!