The Girl Before book—what happens in JP Delaney's thriller and how close is the BBC show to the original storyline?
The Girl Before book is a gripping bestseller, but how much has the adaptation changed?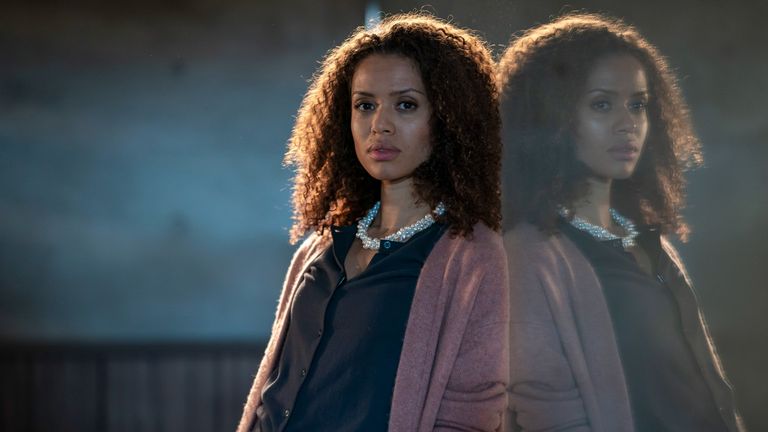 (Image credit: BBC)
By Emma Shacklock published
The Girl Before book by JP Delaney wowed readers back in 2016, but now the BBC's new adaptation is bringing its sinister storyline to life in dramatic style.
Whether you're a fan of JP Delaney's original The Girl Before book, or eager to race through after watching the remaining instalments of the BBC show, this is a chilling tale you can't help but be drawn into. Though as with many adaptations, from ITV's The Long Call based on Ann Cleeves' novel, to Hulu's Nicole Kidman hit, Nine Perfect Strangers, inspired by Liane Moriarty's page-turner, book lovers will always be wondering how closely the adaptation will follow the original. Whilst show-only fans might well find themselves absorbed in dramatic events, only to discover things didn't play out quite the same way in the novels.
Starring EastEnders' Ben Hardy and Jessica Plummer in the talented cast, The Girl Before series has plenty of twists and turns to keep you hooked as the countdown to Christmas reaches the final stages. But what really happens in The Girl Before book, how close is the show plot and how many episodes left before all is revealed?
We reveal all you need to know about the thriller you can't help but watch and read this winter…
*Warning: Spoilers for The Girl Before book ahead*
What happens in The Girl Before book?
Since its initial release in 2016, JP Delaney's The Girl Before book has reportedly gone on to sell over a million copies in over 40 countries worldwide, so intriguing and darkly gripping is its storyline. So it's perhaps no surprise at all that the BBC, who are known for their brilliant dramas, from Showtrial to the recently concluded Shetland series 6, have now created an equally suspenseful adaptation.
The original The Girl Before book focuses on Jane, (masterfully played by Gugu Mbatha-Raw in the series), who is given the remarkable opportunity to move into a magnificent house designed by architect Edward (Spooks' David Oyelowo).
Though it soon seems to be more than a little too good to be true, when Jane uncovers disturbing secrets about Emma (EastEnders' Jessica Plummer), the woman who lived there before her.
In JP Delaney's novel it's revealed that Emma is dead and though Jane finds herself falling for Edward, he isn't the only thing on her mind. Before long Jane is conducting her own investigation into the circumstances surrounding Emma's death. She discovers that Emma had a boyfriend called Simon (played by EastEnders' Ben Hardy in the adaptation) and sets out to make contact with him.
---
The Girl Before by JP Delaney, £8.99| Amazon 
This Sunday Times and New York Times bestseller sees Jane jump at the chance to live at a house designed by enigmatic architect, Edward. Soon, however, she begins to fear that her story could end up following the path of the girl who lived there before her...
Convinced that Emma didn't pass away from natural causes, Jane looks a little deeper for who could be responsible for her death. Unsurprisingly, it's Simon and a few other central figures in Emma's life at the top of her suspect-list and she turns out to be right after all.
In dramatic conclusion of The Girl Before book, it's revealed that jealous Simon did actually murder ex-girlfriend Emma in a rage. Confronted by Jane, Simon very nearly claims his second victim, but after an altercation between them he dies after falling down the stairs.
Whilst this undoubtedly the dramatic crux of the The Girl Before book, this isn't the only twisted tale intertwined with the main story. Throughout the novel, the reader has been led to believe that Edward is the dominant, controlling one in their relationship. And though he does display many worrying signs, it's eventually discovered that Jane deliberately wanted to get pregnant by Edward, believing him to be the "perfect" father.
In another horrifying moment at the end, Edward suggests to Jane that they should have their newborn son, Toby, adopted. The architect says to Jane that they could try starting again, hoping to conceive a so-called "perfect" child together, leaving her to choose their son or him. Though it's not known exactly what choice Jane makes, it's certainly implied that she chooses a new life away from Edward with Toby, as the conclusion sees another woman, Astrid, applying to rent the house.
Packed with lies, chillingly twisted characters and disturbing discoveries, JP Delaney's The Girl Before book is one of the best thriller books to add to your reading list this winter.
How close is The Girl Before Book to the BBC show?
Opening up about what it was like to have the BBC adapt his The Girl Before book, author JP Delaney (whose real name is Tony Strong) has revealed that he actually wanted to help them change his work. However, those assuming this means the storylines have diverged dramatically might be mistaken after all, as he also told Express.co.uk that rather than changing, it just became more "nuanced".
The book, however, has all the detail and tiny moments that the four-part miniseries might be forced to reduce in the name of time.
"I'm not one of these writers who wants to adapt because I want my book to be on the screen. I was the opposite, I wanted to collaborate and see all these amazing people change it," he explained. "And the funny thing is it didn't change that much, it got more nuanced and stylish."
JP Delaney was heavily involved in adapting The Girl Before book into the new BBC series and is creator, executive producer and writer on the show. Now on episode 3, the adaptation has so far followed the overall storyline of the book reasonably faithfully, showing the two timelines: Jane's time in the house and Emma's.
One detail the author has now admitted was removed from the final edit was the backstory about Jane's previous relationship that led to her giving birth to a stillborn daughter in the past. In the show, viewers see that Jane keeps a box of treasured, secret possessions that remind her of her little girl.
She also opens up about the loss of her daughter to Edward in The Girl Before episode 1, though the identity of her baby's father was never confirmed in the final, aired scene. Opening up to Express.co.uk and other media, JP reflected on how they felt it was too much explanation in the end.
"It was in the script and one of the joys of doing something like this is when you give it to an editor, they come to it with completely fresh eyes," he said. "They said 'you don't need this, we will just take that out'. There's just a kind of hint that it wasn't a long term relationship. There was a line that kind of explained it, that there was a colleague in the Geneva office. We just felt that was too much explanation."
Whether more details could be condensed or removed remains to be seen, as viewers look forward to the final two episodes of The Girl Before. So far the show has generally followed the book, albeit in a more character-driven style, though this could all change when it comes to the ending's double twist reveal. It seems book and show fans alike will just have to wait and see…
How many episodes of The Girl Before are there and how to watch
The Girl Before show is four episodes long, with each one airing on consecutive nights on BBC One at 9pm. This is similar to ITV hit, Manhunt The Night Stalker, as well as the BBC's Silent Witness 2021, where each episode is split into two parts airing one night after the other. As with these hit shows, this means that eager fans don't have quite as much of an agonising wait as they form their own predictions on what is going to unfold.
The Girl Before premiered on BBC One on Sunday, December 19th and the sinister show has now reached its halfway point. Episode 3 will air on Tuesday, December 21st and the not-to-be-missed series finale is set to air on Wednesday, December 22nd. Though if you'd rather watch everything at a time of your choosing, the episodes are all available to watch now on BBC iPlayer.
If you're already looking for your next thriller to watch in between Christmas films this festive season, then Landscapers starring Olivia Colman is just as dark and gripping as The Girl Before. But don't forget The Girl Before book as you prepare to be intrigued by Jane and Emma's stories all over again this winter…
Emma is a Senior Lifestyle Writer with five years experience working in digital publishing, ranging from book publishing to magazines. She currently looks after all things Lifestyle for Woman&Home, GoodToKnow and My Imperfect Life.
Before she joined Future Publishing, Emma graduated from the University of Warwick with a Bachelor of Arts degree in English and Comparative Literary Studies. After leaving education, she started out her publishing career in the world of books, working as a Publisher for an independent digital publisher specializing in back-list and debut commercial fiction novels. With a huge book list and a passion for bringing the best stories to the broadest audience possible, Emma filled her spare time with reading the latest best-sellers and catching up on hit adaptations.
In 2017 she joined TI Media as a fiction writing coordinator on Woman's Weekly and Woman's Weekly Fiction as part of the features team. From here, she used her love of books, working to bring short stories to our dedicated readers and began writing for the books pages of Woman, Woman's Own and Woman&Home, as well as online features ranging from genre round-ups to travel pieces for womanandhome.com.
After honing her skills, Emma branched out online in 2020 when Future gave her the opportunity to focus on digital-first. When she's not writing about the next big lifestyle trend, she enjoys cooking, long walks and watching as many crime dramas as she can!