The Nine Perfect Strangers trailer has shaken us—but when does Nicole Kidman's new drama come out?
The Nine Perfect Strangers trailer is everything we hoped it to be—now when can we watch the real thing?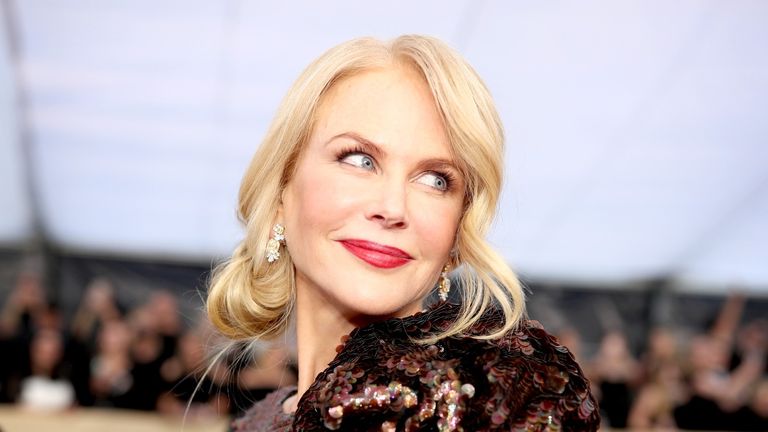 (Image credit: Christopher Polk/Getty Images for Turner)
By Emma Dooney
Nine Perfect Strangers has been in the back of our minds ever since the Liane Moriatory novel dropped in 2018—and it looks like it's finally ready to take a front-row seat again. 
The trailer for the latest adaptation from the Big Little Lies writer was released on April 26, 2021, more than one year after Hulu announced its plans to turn the psychological thriller into a TV show.
It gives viewers a 30-second glimpse into the highly anticipated eight-part miniseries, which follows nine downtrodden people as they seek recovery at a remote wellness center outside Sydney, Australia. 
What sounds like a feel-good story ultimately morphs into a sinister journey led by the power-hungry Masha, Traquilliam House's controlling owner. Guests quickly fall victim to her manipulative methods, which include morbid rituals like digging their own graves and strict dietary rules that ban caffeine, wine, and junk food. As the 10-day retreat crawls on and the bizarre practices intensify, the group is left wondering whether they should escape while they can—or continue to chase the coveted goal of becoming nine 'perfect' strangers. 
Watch the Nine Perfect Strangers trailer
---
More from woman&home:
• Best book club books that get conversation (and wine) flowing
• Best book-to-movie adaptations ever—and where to watch them
• Best health books for transforming your wellbeing

---
Who's in the cast of Nine Perfect Strangers? 
If the plot wasn't enough to intrigue you, Nine Perfect Strangers is bound to lure you in with its star-studded cast. Nicole Kidman stars as Masha, the Russian woman who runs the retreat, while Melissa McCarthy plays Frances, a romance author suffering from a broken heart and a painful back. 
The Hulu series also delivers a batch of fresh new talent in Australian actors Samara Weaving (Home and Away's Indi Walker) and Asher Keddie (Offspring's Nina Proudman.) 
Yao and Deliah, Masha's devout sidekicks, are played by Manny Jacinto (The Good Place's Jason Mendoza) and Tiffany Boone (Hunters' Roxy Jones), respectively. 
When can I watch Nine Perfect Strangers? 
Nine Perfect Strangers will hit Hulu on Wednesday, August 18, 2021. But before you think about clearing your schedule for a marathon viewing session, you should probably know that the series will not be released all at once. 
New episodes will be aired weekly over the course of two months, which means you can digest it at a slower pace and avoid that all-too-familiar temptation to binge-watch.