Why you need to watch Nine Perfect Strangers, the latest adaptation from Big Little Lies writer Liane Moriarty
Forget everything you think you know about the wellness world.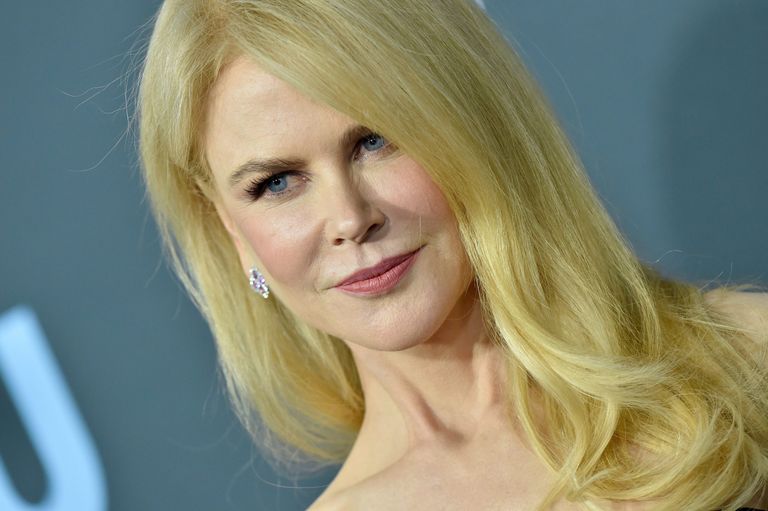 Hulu's Nine Perfect Strangers, which centres on nine down-and-out strangers in search of enlightenment at an eerie wellness resort, will star Nicole Kidman and Melissa McCarthy.
If you devoured series two of Big, Little, Lies as hungrily as us (particularly Meryl Streep's withering looks and iconic one-liners), you'll be more than ready for another Liane Moriarty adaptation, filled with mystery, intrigue and, of course, some killer outfits.
Hulu have just announced plans for a new series based on Liane's new novel Nine Perfect Strangers, which will be brought to the screen by Big Little Lies creator David E. Kelly.
So what can we expect from this new drama, that's set to fill a Big Little Lies-shaped hole in our TV schedule (at least until series three hits screens)?
This is everything you need to know about Liana Moriarty's bestselling drama and its Hulu adaptation.
It shows spa retreats in a whole new light
Tranquillum House, a remote health retreat a few hours north of Sydney, has all the hallmarks of a classic Agatha Christie location. With its winding, gothic staircase, remote grounds and far-too-attentive staff, we're surprised the nine strangers who gather for a 10-day-long retreat there don't twig that their path to enlightenment may not run so smoothly.
Promising its stressed-out residents a transformative journey to complete Zen - billed as an 'exclusive 10-Day Mind and Body Total Transformation Retreat' - Tranquillum House's façade soon slips to reveal something far more sinister, with almost-otherworldly spa manager Masha playing puppet master to her motley crew of oblivious guests.
MORE:Why hit TV show 'Big Little Lies' is unlikely to return for a third series
Nine Perfect Strangers is set to star some big names
Nicole Kidman is at the helm again, playing the central character Masha and as executive producer.
Melissa McCarthy plays Frances Welty, a former author, who wants to reinvent herself after falling victim to an online cat fishing scam.
The central character, Masha, was written specifically for Nicole Kidman
Nicole certainly fits the physical description of beautiful 6-foot Russian leader Masha, but we'll be interested to see how she portrays this creepy – and rather unhinged – character.
Talks with Nicole reportedly started before Nine Perfect Strangers was even written. Liane approached the Big Little Lies star and producing partner Per Saari with the idea before starting the book and the three women agreed to work on the adaptation together.
"Although we knew what the concept was, [Nine Perfect Strangers] was acquired more or less sight unseen," Saari said of the novel in an October 2019 interview with ELLE.
"Liane was talking to Nicole about the seeds of a character and she embraced it instantly, so Liane ended up writing this extraordinary character for her."
MORE:The best books of 2019 to add to your reading list for 2020
Is there a trailer for Nine Perfect Strangers?
Unfortunately not, as we're itching to see Nicole in her role as the eerily beautiful – and totally terrifying – Masha.
When will Nine Perfect Strangers air in the UK?
There's no set date as of yet, but rumour has it that the series is set to debut on Hulu in early 2021 in the US, and later that year in the UK>