There's a very special character returning to The Crown for series three
A familiar face is set to return for an episode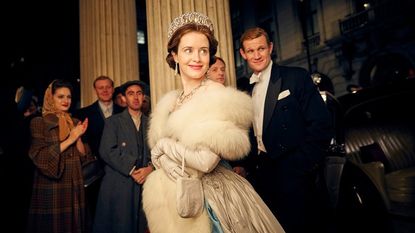 With less than two weeks to go before The Crown returns to our screens we can barely contain our excitement and it looks like a familiar face will be back too.
One of they key cast members of the first two seasons will be returning for the third series of The Crown (opens in new tab).
John Lithgow - who plays Prime Minister Winston Churchill in the acclaimed show - is set to make an appearance in the opening episode of the third season.
The American actor won an Emmy for his portrayal of the British Prime Minister in the first two seasons ofNetflix's royal drama.
The first episode - titled Olding - will explore the Queen getting used to the country's new Prime Minister - Labour reformer Harold Wilson, played by Jason Watkins.
READ MORE: This iconic royal photo of Princess Margaret will be recreated in The Crown
The show's creators decided to recast the original actors in the show, in order to show time passing. So while Claire Foy played Queen Elizabeth II in her early years, Olivia Colman (opens in new tab) will play the monarch as she navigates the 1960s and 70s
Practically all of the characters have been recast - apart from Churchill.
The third series will show the statesman reunite with the Queen for a final farewell.
The new season starts in 1964, shortly before Churchill's death in 1965. The trailer shows scenes of Churchill's funeral - which was the largest state funeral in the country's history.
It's worth noting that the child actors who play Elizabeth, Margaret and Philip as youngsters will also be reappearing in season three.
Former stars Claire Foy and Matt Smith will make a surprise appearance in photographs in the new episodes.
Season three sees Tobias Menzies replacing Matt Smith as Prince Phillip and Helena Bonham Carter taking over the role of Princess Margaret, from Vanessa Kirby.
Filming has also already begun for the fourth season of the hit series, which will air on Netflix in 2020.
Gillian Anderson is set to take on the role of Margaret Thatcher in the upcoming fourth season.
The Crown season three lands on Netflix on 17 November.
Lizzie Thomson is a regular contributor to woman&home, and also contributes to Metro.co.uk, Ideal Home, Culture Trip, and Evening Standard, covering all things lifestyle.