The Crown: Everything you need to know about season three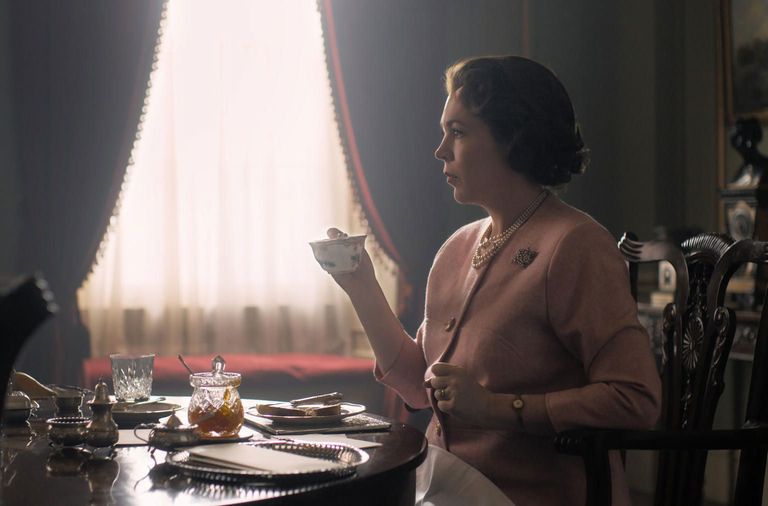 If you gobbled down the latest season of the hit Netflix show The Crown, then you're probably wondering what the next season of the royal drama will hold.
And it seems there is plenty of change afoot. We already know that Claire Foy and Matt Smith will not be returning as Queen Elizabeth II and Prince Philip.
So what else do we need to know?
The Crown Season Three Trailer
The Crown Series 3 trailer has arrived. And although it doesn't give much away, it's great to see Olivia Colman in action as the Queen. Sitting down to take a photograph to appear on a series of stamps she's happy to let her opinion be known, looking poised and ever-so-regal in the process.
When can we see it on Netflix?
It's now been confirmed that The Crown Season 3 will land on the Netlflix on November 17th 2019, and we're already on the countdown.
A Call the Midwife star will be joining the cast - as Camilla
Former Call the Midwife star Emerald Fennell will be joining the show in season three - where she'll star as a young Camilla, Duchess of Cornwall!
Of the news, Emerald said, "I'm absolutely over the moon, and completely terrified, to be joining so many hugely talented people on The Crown,
"I absolutely love Camilla, and am very grateful that my teenage years have well prepared me for playing a chain-smoking serial snogger with a pudding bowl hair cut."
You'll probably recognise Emerald as red-headed nurse Patsy Mount on the hit BBC drama Call the Midwife. She left the popular show back in 2017 at the end of season six much to the disappointment of fans, after returning from Hong Kong to profess her love for her fellow nurse Delia.
She'll be playing the Duchess during the 1970s, when she first met Prince Charles. Photos from filming have recently emerged of the pair at a polo match - where the royal couple were famously photographed before his marriage to Princess Diana.
Who will be playing Margaret Thatcher?
Gillian Anderson will play the role of the inimitable Prime Minister Margaret Thatcher in the next series of The Crown.
Gillian is perhaps most well known for her role as Dana Scully in The X-Files, and her more recent role in series The Fall, alongside Jamie Dornan.
It's reported that Gillian has a close relationship with the show's writer and creator Peter Morgan - and the pair even worked together on The Last King of Scotland, which Peter wrote, and which Gillian played a starring role in.
At 51 years old, Gillian would certainly be the right age to play Margaret Thatcher in the 70s – and some fans have even noticed a passing resemblance between her and the former Prime Minster.
The Queen and Margaret allegedly had a rather fraught relationship during her time as PM, so it'll certainly be interesting to see how that dynamic plays out in the series...
The Queen will change
As the queen gets older the makers of the show wanted someone authentic to step into Queen Elizabeth's shoes. All hail Queen Olivia Colman - who has already made a name for herself in Broadchurch and The Night Manager.
And now, Netflix has revealed it's very first look at Olivia in her role as the monarch, with a newly released picture.
The image shows a regal-looking Olivia sporting the Queen's signature hairstyle, whilst drinking tea in a rather grand-looking room. We almost had to do a double-take!
When it was revealed last year Olivia told the BBC, "I'm so thrilled to be part of The Crown. I was utterly gripped watching it.
"I think Claire Foy is an absolute genius - she's an incredibly hard act to follow.I'm basically going to re-watch every episode and copy her."
Creator Peter Morgan revealed his thoughts on casting Olivia in the role as the queen, he said, "The casting director came up with her as an idea and I thought, 'I don't want to look any further'."
No doubt she'll be amazing in the new role.
Who will play Prince Philip and Princess Margaret
It's been confirmed that Tobias Menzies will replace Matt Smith as Prince Philip.
And while Vanessa Kirby currently plays the role of Princess Margaret, it's been confirmed that none other than acting legend Helena Bonham Carter will take over the role.
Vanessa seemed to confirm the news before it was officially announced, when she shared an Instagram snap with the actress and captioned it "Honoured".
What stories will The Crown series 3 cover?
One of the most notable things the new series will cover is Prince Charles meeting a young Camilla Parker Bowles. Producers at the Radio Times & BFI TV Festival confirmed she will be introduced in the third season.
Charles met Camilla, then called Camilla Shand, at a polo match in 1971 and dated her until leaving for the Royal Navy in 1973.
The Crown's historian Robert Lacey also told Town and Country magazine we'll see more of Princess Margaret and Snowden. "In season three, without giving anything away - it's on the record, it's history - we'll see the breakup of this extraordinary marriage between Margaret and Snowdon," Robert Lacey says.
"This season, you see how it starts, and what a strange character, a brilliant character Snowdon was," he added.
What time period will it cover?
The Sunday Times believe it will take place in the 'Wilson era' – which refers to prime minister Harold Wilson – who was the prime minister from 1964 to 1970 and 1974 to 1976.
And if it keeps the same format as the previous two series it will cover eight years. 10 episodes are also expected in this instalment, according to reports.
Words by Sarah Finley.