Claire Foy was paid less than Matt Smith on The Crown - and here's the reason why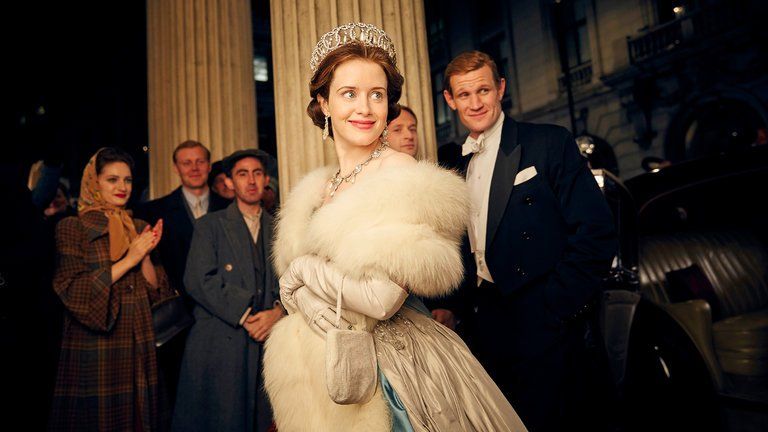 By Amy Hunt
In the latest gender pay gap scandal, it has been revealed that The Crown actor Claire Foy was paid less than her co-star Matt Smith for both the first and second series of the Netflix show.
Despite the fact that Claire Foy played the lead role of Queen Elizabeth II, producers shared that Matt, who played Prince Philip, earned more per episode.
Producers revealed the disappointing news at an INTV Conference in Jerusalem on Tuesday, according to Variety.
They suggested that the decision was made due to Matt's fame, which can be largely attributed to his role as Doctor Who between 2010 - 2014.
Claire Foy, however, won huge critical acclaim for her performance Queen Elizabeth II, scooping SAG awards and Golden Globe awards for the role. And while she was perhaps not as well-known, she had starred in popular and respected series before The Crown, including BBC's Little Dorritt.
Creative director of the hit show Susanna Mackie explained however that the salaries would change going forward. At the conference, she determined, "Going forward, no one gets paid more than the Queen."
Sadly however, the move won't benefit Claire herself, as the second season of the Netflix show was her last.
In order to mark the passage of time, the character has been recast. And in season three, Broadchurch star Olivia Colman will be taking on the role.
Claire's character was undeniably the main character of the show's first two seasons - which centred on the life of the monarch as she took on the role of Queen.She also appeared on screen more than her TV husband, in scenes surrounding to the Queen's early days as the monarch. So it makes the decision to pay her less than Matt likely all the more confusing.
MORE: The Crown's Claire Foy Announces Shock Split From Husband Stephen Months After His Life-Saving Brain Surgery
It's reported that Claire earnt around £40,000 per episode of the show. Matt's salary has not been revealed.
Fans of the show have taken to social media to vent their disappointment over the revelation since news broke.
BBC presenter Naga Munchetty tweeted her thoughts, writing 'Catching up with this. Words fail me... 😤'.
While another viewer agreed, 'SHE IS THE CENTER OF THE SHOW. The Crown is all about her character, the show is a hit because of her. not him. HER.'
And a third fan wrote, 'Claire Foy is an incredible actress. The fact that she wasn't even paid the same as her counterpart is unacceptable, considering the fact that she plays the leading role #TimeIsUp #EqualPay'.