The heart-warming video that bought Susanna Reid close to tears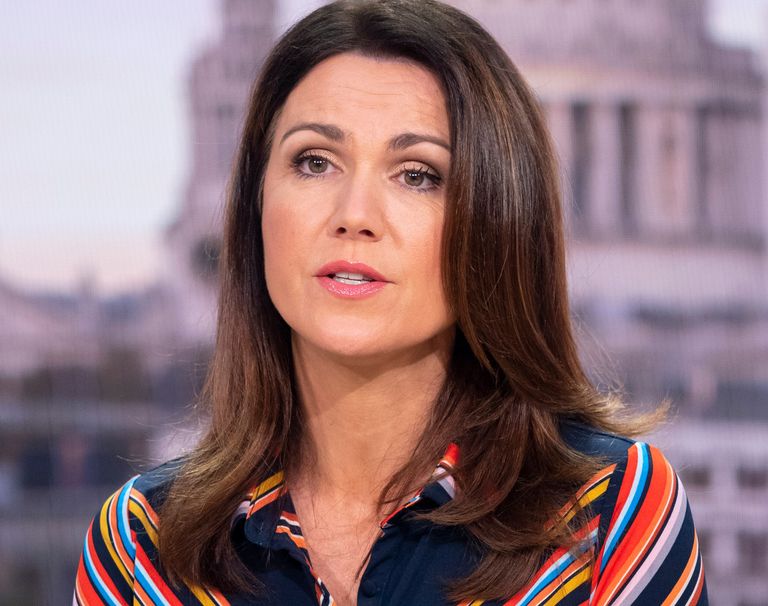 (Image credit: Ken McKay/ITV/REX/Shutterstock)
Good Morning Britain co-presenters Susanna and Ben were visibly moved after watching a video on loneliness.
The clip is part of GMB's Christmas One Million Minutes campaign, which is a bid to combat loneliness in the UK.
The clip was played on this morning's show, and when it cut back to the studio, both Susanna and Ben looked upset by it. With Susanna saying, "Going to have to take a moment after that".
The video, which is titled Time is a Gift, shows a montage of people lonely across the UK, especially at Christmas time.
Starting with a woman, who rolls over and finds no one in the bed with her, it goes on to show an elderly man picking up two tea cups, then remembering it is just him.
Other parts of the advert show people remembering that relatives had passed away or that they won't be spending Christmas with their families.
GMB launched the campaign last Christmas with Age UK and are continuing it this year with charities including Cruse Bereavement Care, Contact the Elderly and Grief Encounter.
A survey by GMB found that more than half of Brits felt lonely after losing someone they were close to, while a third said such a loss had had a detrimental effect on their mental health. The campaigning is encouraging people to pledge their time and spend time with someone in the community who may be lonely.
The video was directed by Phil Beastall, whose Christmas advert 'Love is a gift' went viral last month. The emotional advert, which showed a man ticking off the days until Christmas, then spending the day on his own, only cost the him £50 to make. It was quickly judged against the John Lewis advert, which cost £7m to make.
Speaking about the project he said, 'I wouldn't wish loneliness on anyone, especially at Christmas, so it was an honour for me to become part of the project.
"It has been an incredible experience and I would like to personally thank the Good Morning Britain team for getting me involved."
So far over 30m minutes have been pledged. If you would like to pledge some time go to ITV for more information.