Sarah Jessica Parker Celebrates Her 50th Birthday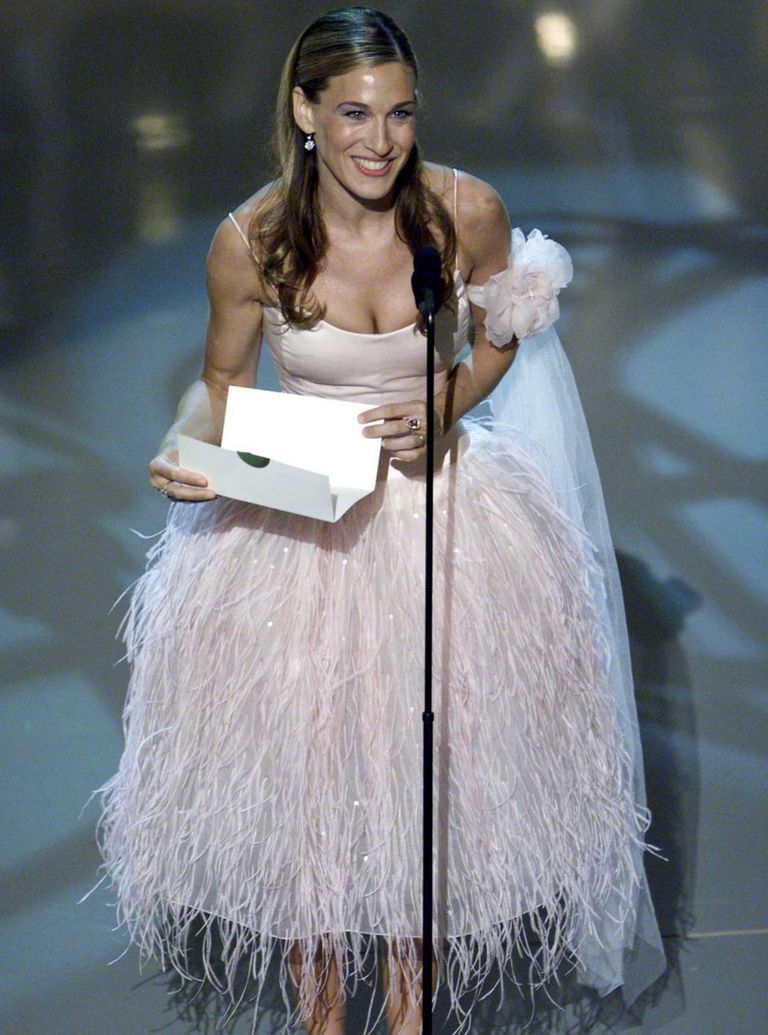 (Image credit: Rex Features (Shutterstock))
Turning 50 today, Sarah Jessica Parker - best know for her role as Carrie in Sex and the City - is no shrinking violet when it comes to cutting edge fashion and statement pieces. Whether she's posing on the red carpet at a premiere or taking a stroll with her children, her outfits are flawlessly stylish. To celebrate her big 5-0 today we've pulled together five of her most fabulous fashion moments...
This is what we call statement headwear. For the premiere of the second Sex and the City movie, Parker graced the red carpet in this black, strapless gown by Alexander McQueen.
She didn't disappoint at the premiere of the first Sex and the City film either. Sarah wore this dainty pistachio green cocktail dress with an elegant, floral head piece that complimented the colour in her dress perfectly.
An elegant take on the little black dress, this full bodied skirt and translucent detailing was the pefect choice to accentuate her fabulous footwear at the Fashion Footwear Association of New York Awards in 2014.
It's no secret that SJP had a penchant for Oscar de la Renta's show-stopping designs. This one in particular, which she wore to last year's Oscar's has gone down in history as one of the late designer's most iconic creations. Modelled by anyone else and we're sure it wouldn't have had the same impact. We'd also bet a pretty penny it was the inspiration behind Amal Clooney's look at this year's Golden Globes.
Another day another Oscar de la Renta gown, this time it was at the Emmy's in 2000. Cut from pale pink silk with a statement corsage and 90's spaghetti straps it had more than a touch of Carrie Bradshaw about it!