Fans call for Ruth Langsford to launch her own cooking show after showing off her impressive skills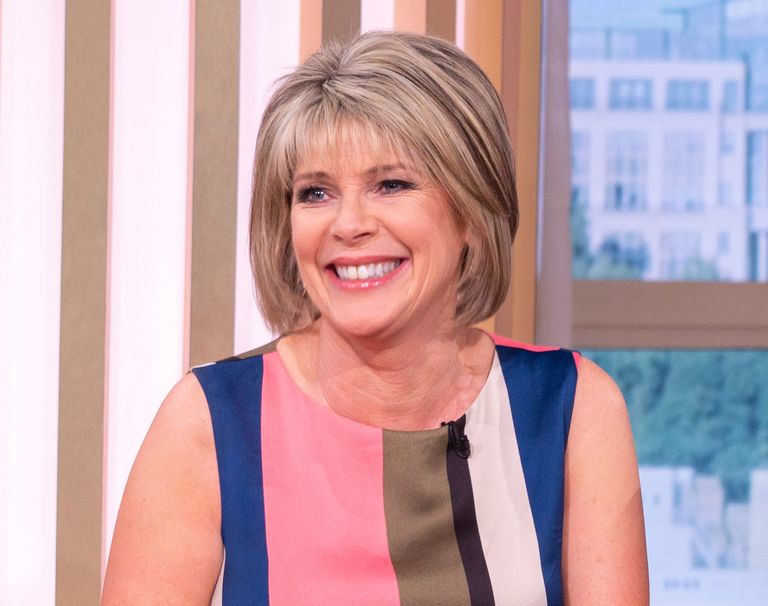 (Image credit: S Meddle/ITV/REX/Shutterstock)
By Sarah Finley
We're used to seeing Ruth chat to chefs while they cook up a storm in the This Morning kitchen, but now many of her fans have seen her in a new light.
The ITV presenter, who has admitted her love of cooking in the past, has taken to Instagram to share some of her favourite recipes with her fans.
One recent video of her cooking her version of pesto has even made her fans call for her to get her own cooking show.
In the video the 58-year-old talks to the camera, next to all the healthy foods she's about the cook. Then she goes on to talk about her recipe, saying, "Toast some pine nuts, add them to some basil, trying NOT to spill them! Parmesan Cheese, two cloves of garlic, olive oil… and blitz! And hey Pesto!!"
She's also shared other videos recently of her healthy cooking, for her and husband Eamonn, revealing how she's food prepping on Sunday nights, cooking a range of healthy roasts and salads.
And fans have loved her videos, with one saying, 'Maybe you should have a go on Master Chef next Ruth,', while another said, 'When is the cookery show starting, think it would be great if you do one.'
Ruth also showed off some onion-cutting goggles she uses - much to the hilarity of her fans, one of whom said, 'Lol, you do make me laugh! #boggleeyes 😂'
Ruth has been on a bit of a health kick recently, after revealing that the menopause has affected her ability to lose weight.
Talking to a viewer on the show recently, who was having trouble losing weight, she sympathised with her saying, "Oh I know that feeling! I'm with you on this one. You say you're near the menopause, I'm definitely in the menopause. It completely affects my ability to lose weight."
The star has has shared videos and pictures of her, on Instagram, working out with a personal trainer - doing circuit training and even running on a mini trampoline in her Surrey garden.