Olivia Colman is making an unexpected career change following her role in The Crown
Interesting...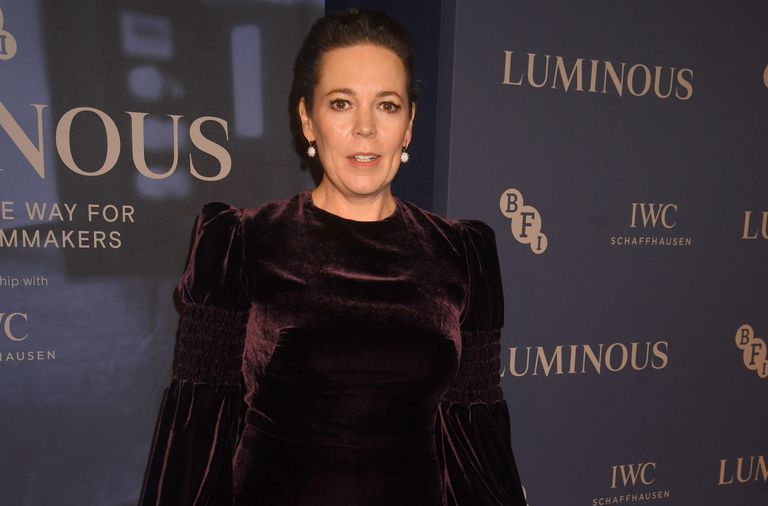 Olivia Colman is a very talented artist, but her latest career move still surprised us.
The actor has had many successes recently, from her Oscar win for The Favourite, to her upcoming portrayal of the Queen in Netflix's The Crown.
But now it seems we can add singer to Olivia Colman's list of professions, as she has actually recorded a single.
While she's not exactly foraying into a music career just yet, the Fleabag star recorded a cover of Portishead's single Glory Box for a charity album.
The song will go on Got It Covered, a charity complication album by the BBC organisation Children in Need to be released on 1 November.
She's previously been very modest about her singing skills, telling the Evening Standard, "I can hold a tune, but I'm not under any impression I'm a proper singer."
READ MORE: Olivia Colman reveals the big difference in her portrayal of the Queen on The Crown
However, she already had one fan of her vocals in her former drama tutor Paul Hands, who recently told The Times, "She has a beautiful singing voice. We haven't really seen that voice in public yet."
Olivia Colman is joined by the likes of Helena Bonham-Carter, who will also be starring in The Crown as Princess Margaret and recorded a cover of Joni Mitchell's Both Sides Now for the cause.
Doctor Who star Jodie Whittaker will be on the album singing a cover of Coldplay's Yellow, while Suranne Jones will be covering Clean Bandit's Symphony.
READ MORE: Olivia Colman reveals battle with Wikipedia over her age: 'We'd have to see a birth certificate'
A behind-the-scenes documentary will also be shown on the night of the fundraiser, showing exactly what happened when stars got together to record their versions of the hit songs at Abbey Road studios.
This is the full tracklist for the album:
Helena Bonham Carter - Both Sides Now (originally by Joni Mitchell)
Jim Broadbent - Blue Moon (Rogers and Hart)
Olivia Colman CBE - Glory Box (Portishead)
Shaun Dooley - Never Grow Up (Taylor Swift)
Luke Evans - Smile (Charlie Chaplin)
Suranne Jones - Symphony (Clean Bandit)
Adrian Lester OBE - I Wish (Stevie Wonder)
Himesh Patel - All These Things That I've Done (The Killers)
David Tennant - Sunshine on Leith (The Proclaimers)
Jodie Whittaker - Yellow (Coldplay)
Ensemble - It Must Be Love (Labi Siffre)
We're excited to hear Olivia's cover, especially when it's for such a great cause!