Michelle Obama opens up about her daughters during an interview with Jennifer Garner
The women were discussing Jennifer's new Netflix movie Yes Day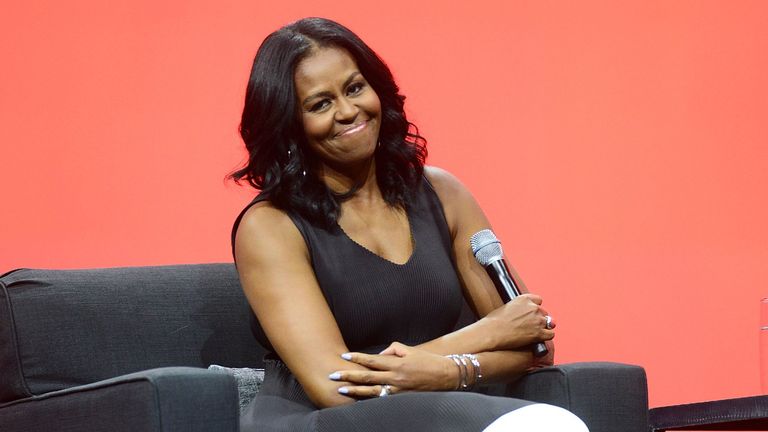 (Image credit: Gerardo Mora/Getty Images)
By Sarah Finley
Michelle Obama has given us a rare insight into how she and Barack parent their two daughters - Sasha and Malia.
The former first lady opened up to actress Jennifer Garner in an Instagram video to promote Jennifer's new film Yes Day and Michelle's new Netflix show Waffles and Mochi.
During the interview, Michelle hinted that now her two daughters are older they don't listen to her and her husband - and while Jennifer revealed she gives her children a 'Yes Day' once a year, where her kids get to make up the rules, Michelle admitted that the concept scared her.
Jennifer's new film Yes Day is centered around her character, an uptight mother who is always saying no to her three children. When they agree on a 'Yes day' the film takes a humorous turn - where the children are in control of the rules for one day.
In the interview, which has had nearly a million views, via Jennifer's Instagram account, the actress asks Michelle if she would give her daughters a 'Yes Day' - but Michelle isn't completely convinced admitting: "It scares me, the possibility of living like that with my kids."
Jennifer, who has three children with actor Ben Affleck, went on to say that it should only be a yearly occurrence, revealing: "I do a Yes Day usually at the end of the summer when I've run out of anything fun to do."
More from Woman and Home:
· The best yoga mats for every level
· The best bras for different support
· The best hairdryers for curly hair
While Michelle went on to joke that her and Barack would do the opposite of Yes Day, where "our kids would have to do everything we want them to do."
She went on the reveal: "Because now my kids are grown and they say no to us. And we are like 'Can we be your friend? Can we talk to you?
"I think we are going to do a reverse yes day, listen to us and eat what we want to eat."
Michelle's new cooking show, which has just launched on Netflix, is aimed at children and will continue the healthy eating initiatives she started as First Lady.