How to watch The Bachelorette 2020 online and stream new season 16 episodes anywhere
The Bachelorette 2020 lives up to its promise to be 'the most dramatic season ever'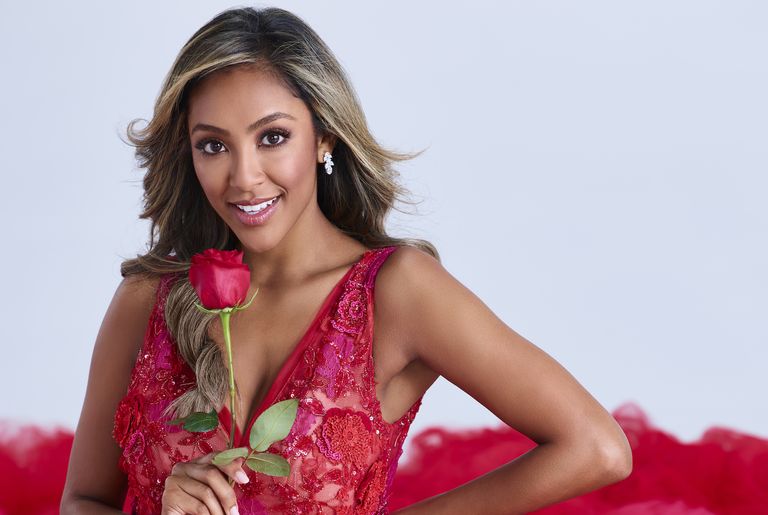 (Image credit: Getty Images)
The Bachelorette 2020 has certainly delivered on host Chris Harrison's promise that the latest season of the show would be 'the most dramatic ever'.
After coronavirus restrictions saw the whole production of the The Bachelorette 2020 moved from the usual Bachelor/Bachelorette mansion to the La Quinta Resort in California, the cameras had not long started rolling on season 16 when rumours started circulating that there was trouble in paradise.
Reports suggested that the original Bachelorette 2020, Clare Crawley, had quit the show after falling in love with one of the contestants and had refused to continue filming.
We now know those reports were true and the whole drama has played out on screen in season 16, from Clare's dramatic exit to the arrival of the brand new Bachelorette for 2020.
If you haven't caught up on all of the new episodes and latest action from season 16, here's how to watch The Bachelorette 2020 from your country:
How to watch The Bachelorette 2020 online in the US for free
The Bachelorette is on ABC in the US. New episodes go out weekly on Tuesdays at 8pm ET/PT.
Episodes of The Bachelorette can also be viewed the next day on demand on ABC.com. To watch you just have to enter your TV provider login details.
If you have a subscription to streaming service Hulu you can also watch all of the latest episodes from season 16.
How to watch The Bachelorette 2020 online in the UK
You can watch The Bachelorette 2020 online in the UK on Hayu. The streaming platform offers a one-month free trial of their service and then after that it's £4.99 a month.
There's no contract, so you can cancel your subscription at any time, and Hayu also have a whole library of other reality shows for you to watch, from The Real Housewives of Beverly Hills to the most recent episodes of Keeping Up With the Kardashians.
How to watch The Bachelorette 2020 online from outside your country
If you are outside the US or UK, you can still catch up on all of the latest news and drama from The Bachelorette 2020 by downloading a VPN.
Once downloaded, a VPN allows you to change the IP address of your computer so you can watch shows airing in a different country to the one you are in. This is great if you're abroad and want to catch up on your favourite TV series back home.
Our sister site, TechRadar, have tested all of the VPNs out there are judged ExpressVPN to be the best VPN out there.
They say: " ExpressVPN is the world's top VPN right now. We've taken the time to try out all the biggest VPN providers and we found ExpressVPN to sit at the front of the grid. It works with lots of devices and offers super fast connections across its many servers."
At the moment ExpressVPN have a 30-day money back guarantee plus 3 months FREE when you subscribe for a year. You can sign up for ExpressVPN here.
ExpressVPN service | Get 49% off and 3 months FREE  
The absolute best VPN service, compatible with all of your devices, supports most streaming services and ranks amongst the fastest.
Getting a VPN is 100% risk free with ExpressVPN thanks to their  30-day money back guarantee.
Who Is The Bachelorette 2020?
Clare Crawley, 39, was originally cast as The Bachelorette 2020. But, after her sudden and unexpected exit from the show, fan favourite Tayshia Adams, 30, was drafted in to take her place.
Tayshia first became known to fans of The Bachelor when she appeared on Colton Underwood's season of the show. She also took part in the sixth season of Bachelor in Paradise.
After failing to find lasting love on both shows, the 30-year-old Californian Instagram influencer was the top pick for the producers to replace Clare and her arrival on The Bachelorette 2020 has so far been a hit with viewers.
Who did Clare Crawley end up with?
Clare quit The Bachelorette 2020 because she fell in love with one of the contestants, Dale, a former pro-footballer from South Dakota.
The pair were plagued by rumours that they had broken the rules of the show and actually started talking or even dating before filming commenced, but they have strongly denied this. Clare told Chris Harrison: "There was never ever any contact or communication through any source or any kind between us." With Dale also confirming: "Clare and I never once spoke, never communicated, never talked, never texted [before the show]."
Clare and Dale's chemistry was evident on screen and the few episodes that Clare did appear in where heavily focused on her growing feelings for him.
After Clare decided to quit the show to pursue her relationship with Dale, the Bachelorette aired a special episode that saw Dale propose to Clare.
In response to sceptics who argued that the couple had moved too fast and questioned whether the proposal was a stunt for TV, a newly engaged Clare told Chris Harrison: "I'd be lying if I said it didn't hurt me. Here is something that I have finally found that makes me so incredibly happy – to my core – to finally feel this type of love that I have been craving and wanting…I just wish people could be happy for us."
An internationally published digital journalist and editor who specialises in SEO strategy and content production, Rachael has worked as a writer and editor for both news and lifestyle websites in the UK and abroad.
Rachael's published work covers a broad spectrum of topics and she has written about everything from the future of sustainable travel, to the impact of the coronavirus pandemic on the world we live in, to the psychology of colour.
She prides herself on being an excellent giver-of-gifts and is equally respected and loathed amongst her friends and family for starting her Christmas shopping every year in August.
When she's not writing or editing, Rachael can be found hiking, running, surfing or enjoying other outdoor pursuits, such as standing in line for a table at the latest Big Mamma restaurant.