'Time's Up On Times Up': Holly Willoughby Delivers Scathing Critique Of Invasive Paparazzi Pictures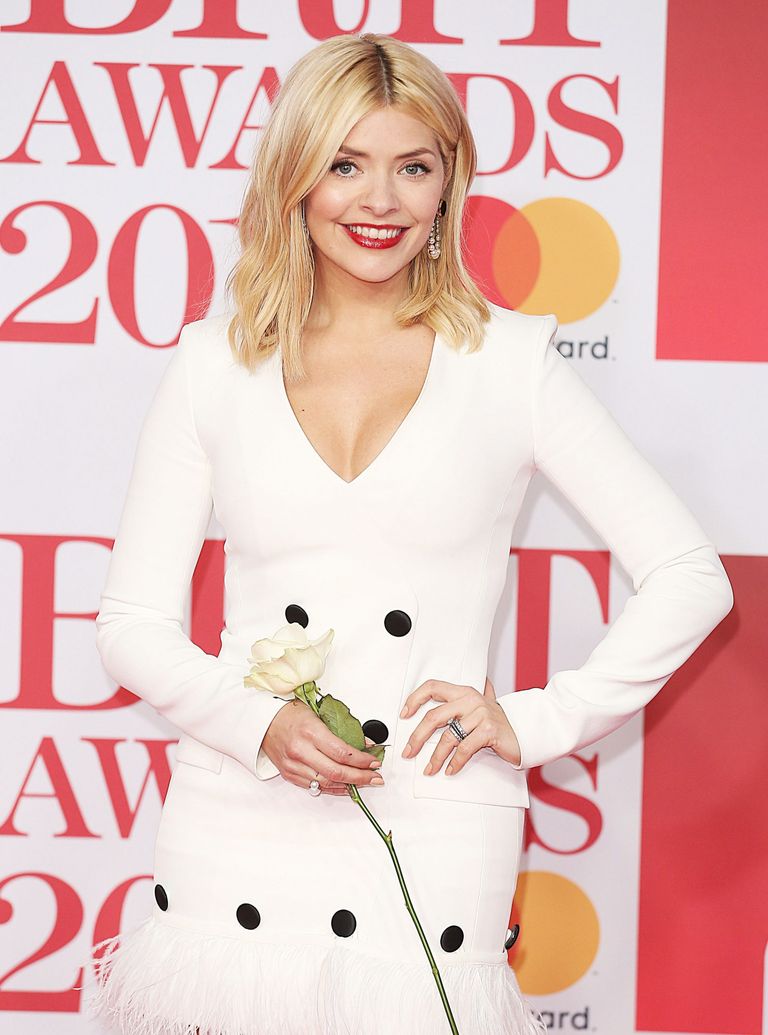 Holly Willoughby has recently shared a poignant social media message, criticising the paparazzi for intrusive shots on the night of the BRIT awards.
The This Morning presenter took to her Instagram page to share just a few of the images taken. The pictures showed Holly, Louise Redknapp, Rita Ora and Abbey Clancey, all exiting taxis at the end of the night.
She admitted her sadness that such intrusive pictures were captured on a night when celebrities from across the country had stepped out to support the Time's Up movement - a campaign standing against harassment of women.
In Holly's message, she shared her belief that the exploitative shots signalled that, 'Time's up on Time's Up'.
She wrote, 'At the beginning of the night we held white roses and walked down a red carpet full of the hope and pride that comes with the #timesup campaign... at the end of the night, cameras were held low to get a photo up our skirts... time's apparently up on #timesup 😔'
Earlier on in the evening, a host of famous faces had gathered on the BRIT awards red carpet to celebrate an evening of music. And most of them carried white roses, to signal their support for the Time's Up campaign.
Stars including Emma Bunton, Jennifer Hudson, and Paloma Faith graced the red carpet proudly displaying a single white role. Male celebrities, including Ed Sheeran and Jack Whitehall, wore the roses in the lapel of their blazers.
The important campaign has so far seen celebrities across the globe speak out against sexual harrassment.
Similar supportive messages were also made on both the BAFTA and Golden Globe red carpets. There, celebrities wore black clothing to stand in solidarity with those affected by gender inequality.
A white rose was chosen to support the movement at the BRITs because they have long been said to represent hope and peace.
Music executives Meg Markins, of Roc Nation, and Karen Rait, of Interscope, Geffen and A&M Records, organised the symbol. They explained the choice behind it in an open letter.
They said, "We choose the white rose because historically it stands for hope, peace, sympathy and resistance. The world is listening. Wear a white rose."