Holly Willoughby wears electric blue dress for special reunion with her pals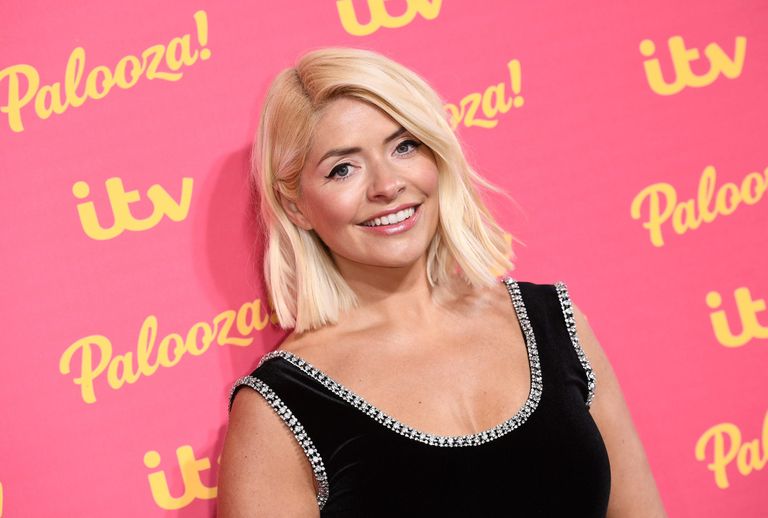 (Image credit: Getty Images)
Holly Willoughby was reunited with her girlfriends on Thursday and wore a gorgeous blue dress for the occasion.
Holly was joined by her best friends Emma Bunton, Nicole Appleton, Shiarra Bell and Niki de Metz for a catch-up over margaritas as the girls reunited for the first time since lockdown restrictions eased.
Spice Girls star Emma, 44, shared a snap from the boozy lunch and wrote, "My girls!!!! It's been a long time and it was amazing to catch up. #bffs #margaritas #laughingoutloud."
Ever the fashionista Holly wore a bright blue dress for the meet-up and wore her hair in loose curls.
It was no doubt a welcome break for This Morning star Holly, 39, who is said to be locked in a disagreement with her former talent agency, YMU, following her decision to set up her own management company earlier this year.
According to The Sun, an insider revealed, "It's a real shame how things have turned out, as she was incredibly loyal to YMU for many years, but now they are demanding commission on future earnings.
READ MORE: Holly Willoughby delights fans with unseen holiday throwback
"She never actually signed a binding contract with them — and they have not signed up to the professional body called PMA which represents actors and agencies — so she does not understand why she should pay them for jobs she secured."
Holly cut ties with her showbiz agent to launch her own talent company with an all-female team to manage her busy schedule.
It is thought Holly spent lockdown reflecting on her hugely successful career so far and decided it was time for a change.
A source revealed, "Lockdown has given her time to reflect and think about her future.
"In many ways, it has become the perfect opportunity to start afresh and it was just time for a change.
READ MORE: Holly Willoughby surprises fans as she asks for advice on this bizarre topic
"She is really excited about managing herself and having more say over decisions on a day-to-day basis."
It is thought Holly will now work closely with an all-female team – made up of a personal assistant, publicist and accountant – under a new company called Roxy Management.
Holly's decision comes just months after the mum-of-three opened up about being "riddled with guilt" about being a working mum. So it's no surprise she's keen to take her schedule into her own hands.
The insider continued, "She has always had such incredible business sense and is proud to be a working mum and career woman.
"Her taking control back does not surprise me — it feels very natural and like the logical next step.
"She has been after a better work-life balance for a while and thinks this is the ideal next step."
Georgia studied Print Journalism at university in Nottingham, England before going on to work on several leading celebrity magazines, as well as freelance writing for international magazine Grazia Middle East. An enthusiastic, hard-working and ambitious writer, Georgia recently launched her own communications consultancy, farq media. As Director and Founder, Georgia helps businesses with their Public Relations strategy, as well as influencer and celebrity marketing. She also represents several influencers of her own. She lives with this motto in mind; "if your dreams don't scare you, they aren't big enough."